Yes, I know – five blog posts about a phone within two weeks may be too much for most readers, but some people have asked me how I like my new mobile phone – the Motorola DEFY – so I went on and compiled a review on it. In German, for Amazon.de.
Don't speak German? Then read on….
The part where you'll lose your readers is probably where you start talking about how good product xyz is. There are 163 reviews on Amazon.de about this particular phone at the moment, and almost all reviews describe how great this phone is. So I went on and tried to focus on the disadvantages of the Motorola Defy – which I think are important facts when you're about to invest some money in a new phone.
It's an incomplete list, things (especially some software issues) are subject to change, we're talking about a Motorola Defy in mid February 2011. Also, I started as an Android n00b (when I got this phone a week ago).
1. The micro-USB port is at the side of the devices, so you'll have troubles finding a suitable docking station. I've built my own, but the device still acts up when inserted into the docking station, even with the latest (unofficial) software. Plus the port is covered by a piece of plastics which needs to be removed (and is fixed to the body of the phone) – thus: a docking station will always have to provide enough room for this flap. It's still better than the flaps on the Nokia phones I've reviewed in the past and of course helps protect the phone from water and dust.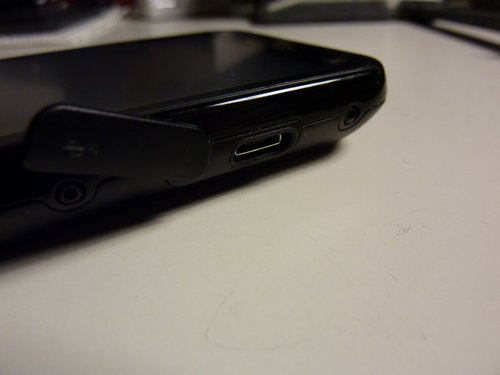 2. There's no specialised accessory available as of yet except for the usual suspects such as car chargers, (passive) car mounts, display and body covers. No docking station, no headphones, no spare parts. And this although the phone has sold quite well over the last few months. Where are all these Chinese manufacturers when you need them? Or could this be related to the nasty docking station issue I've experienced on my Defy (phone switches into flight mode, starts media player)? Or is that just a "media dock"-mode? Hmm.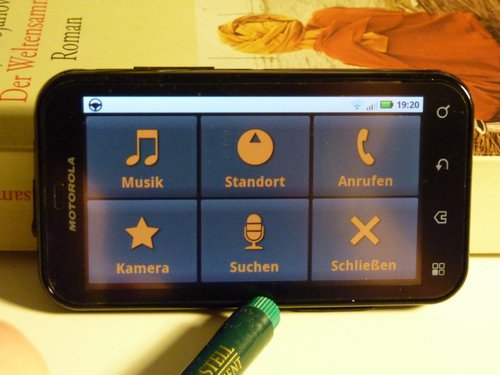 Moto DEFY car mount menu (very nice!)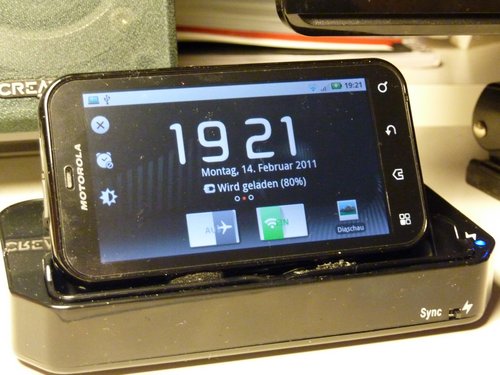 Moto DEFY media dock menu (before it started acting up…?!).

opened Motorola DEFY headset (hint: iPhone headsets do work)
tip = L // 2nd ring = R // 3rd ring = M- // sleeve = M+
3. The ear speaker problem a lot of (not all, but many) Moto Defys came with is due to low quality speakers and should have been avoided by quality management. Especially since the rest of the phone is top-notch Motorola quality. The Sony K770 (mobile phone) is said to be a resource for alternative speakers….
4. The camera. I believe that the camera module inside the phone is capable of doing much more than what we see as end results. The picture quality is far away from the likes of Nokia N95, N82 or even N8 (it's just a simple 5mpx module after all) and when I installed new firmware on the phone, I realized how much better this camera can be. Really, an upgrade of the camera software should be recommended to Motorola.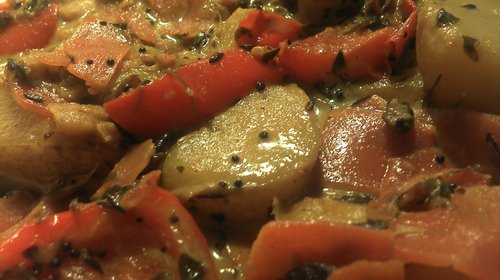 How about these two totally unrelated macro sample shots? (taken with the phone on Android 2.2)
5. Motorola currently ships this phone with Android 2.1. I am using a retail version which means any upgrade of the internal firmware isn't possible over-the-air (OTA), but instead only via a Motorola software on my computer. So I upgraded it from version 2.2.1 to 2.5.1 (both within Android 2.1) and still had some nasty bugs on it like folder names that disappeared after rebooting the phone, or missing lock screens after pressing the main button. Also, I wasn't using Motorola's own Android skin "Motoblur", so I can't remark on that one. Anyways, after experiencing all these bugs, I decided to flash it with a leaked BLURless ROM from Orange Poland (!) to Android 2.2. What you actually do is a full wipe of all user data on the phone, install the new ROM, do another full wipe and remove some Orange default settings. It's an automated process that will certainly kill any warranty on the phone, so you should only do it if you know what to do. I didn't, but I tried it nevertheless and was really surprised:
Motorola Defy + Android 2.2 – Motoblur = AWESOME!
Don't get me wrong, this preliminary BETA via Orange Poland still has some bugs, but Motorola would be well advised to change their policy on this Motoblur thing and have it removed, or only make it available upon request. Or keep it for business customers who need a closed environment. Not because Motoblur is bad – it isn't – but because the development and adjustment of Motoblur slows down the entire process for future Android releases on the phone. Seriously, you can not ship a brand new phone (released to the market in Nov. 2010) with Android 2.1 while the competition already has 2.3 and while I can get 2.2 on any cheaper 100€ Android device (ZTE, Huawei, etc.).
Else, I think the Motorola Defy is a great phone and is unique enough to remain on the market (even with Android 2.1!) for a very long time.
Another detail I eventually also realized: you'll need to register a credit card with Google to buy software on their Android market. On Apple iTunes, there are vouchers available for purchase in our local supermarket. So it's not only the great UI, simplicity of the iPhone or good apps that made the Apple iPhone dominate the market, but also this ecosystem called iTunes (compared to other like Android market) that contributed to the success of the iPhone. You'll read about such things and think: "yeah, of course…", but then when you are charged extra fees on your CC because it was used on Google checkout (US <=> Germany), you'll quickly understand that some things are smarter with iTunes for a very good reason. This, however, isn't related to the phone, but to all Android devices.
So…. does the Motorola Defy suck? – NO, of course not.