I know I've alrea­dy men­tio­ned this on my Pos­te­rous blog ear­lier today, but the truth is: I've never been so exci­ted about a gadget/ an acces­so­ry sin­ce may­be when I unpa­cked my Lea­ther­man Wave some years ago.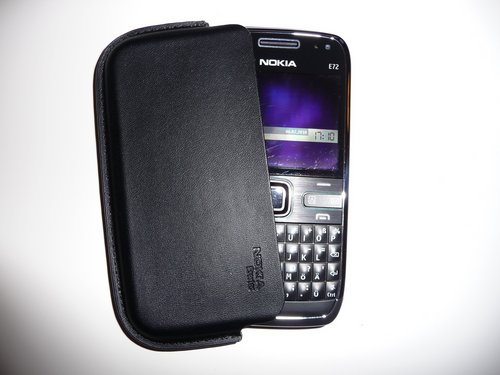 I was loo­king for a decent cover for my Nokia E72 as the lea­ther pouch it comes ship­ped with isn't that gre­at. It opens to the side and is very tight, so you'd have to push the pho­ne insi­de (with some for­ce) and pull it out (with even more for­ce). Not that smart.
Ano­t­her rea­son — and explana­ti­on why I went for a cover ins­tead of ano­t­her pouch/sheath — is that the E72 is rather thin, may­be too thin for a pho­ne. It lacks a rub­ber back, like the one on the E63 for instance. So any poten­ti­al cover would have to ensu­re that the pho­ne gets a bet­ter grip on the back side.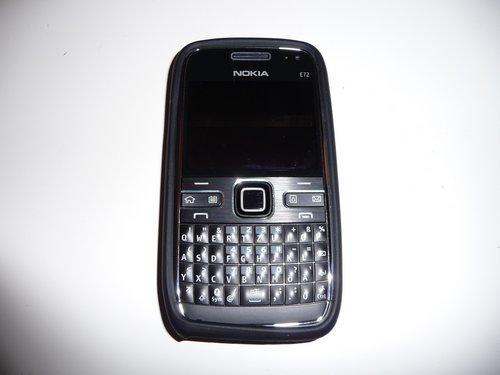 I then che­cked the mar­ket and bought a cheap (3€) sili­co­ne cover. The one that came deli­ve­r­ed was­n't good at all — the sili­co­ne was too stubborn and did­n't even cover all the edges (as pic­tu­red abo­ve). Such a cheap qua­li­ty. I threw it away after taking the­se pictures.
So I kept on loo­king and stumb­led upon this Otter­Box Com­mu­ter Case. The­re are almost only posi­ti­ve reviews on the cover online, the peop­le behind Otter­Box seem to be inno­va­ti­ve and respon­si­ve to cus­to­mer input (they are on Face­book, Twit­ter, You­Tube, etc.) — and such a cover cos­ts around 29 €.
Now, I can pro­bab­ly get two used Nokia 1208 pho­nes for the pri­ce of such a cover, and it took me some time to think about this invest­ment. Why should I invest 29 € on a cover that will only add weight to my pho­ne? And it's a lot of money for "just a cover"…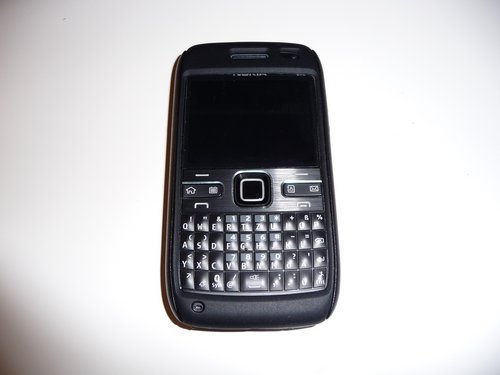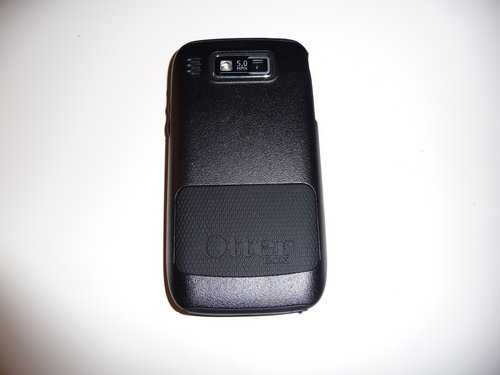 I am so glad I just bought it in the end. The cover instant­ly worked for me — it's such a plea­su­re to hand­le the pho­ne now (almost as thick as an E63 now, yay! :-). The Otter­Box Com­mu­ter real­ly is the BEST pho­ne cover I've ever bought for a pho­ne so far, makes so much sen­se on this par­ti­cu­lar Nokia pho­ne and I am sure I'll also never again was­te any money on che­a­per alter­na­ti­ves that just won't work.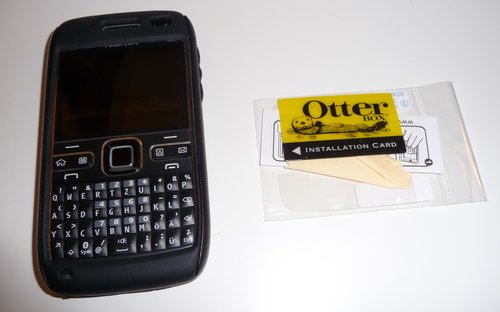 It also came ship­ped with a screen pro­tec­tor (sti­cker), a litt­le card and a clea­ning cloth which will help you app­ly the sti­cker onto the dis­play. Ama­zing. I am yet to see some­thing like that (the card) on other — also pro­fes­sio­nal — screen pro­tec­tors. Sooo… yes, I can only high­ly recom­mend the Otter­Box Com­mu­ter Case to other E72 users.