Repair­J­KE
I used to be a maker/crafter/DIYer and have in the past shared some of my work on Flickr. The­se days, I am the guy that peop­le turn to when some­thing is bro­ken. If it's repai­ra­ble, I'll try to fix it. I keep a repair dia­ry of the things that I had on my table. Lots of mobi­le pho­nes and lap­tops, but also fur­ni­tures and a chess robot. The joy of repai­ring some­thing and ther­eby making peop­le hap­py is the swee­test reward. For tho­se who want to pay me, I do have an Amazon(.de) wish­list and a gad­get list. Also, paying cus­to­mers get a prio­ri­ty treatment.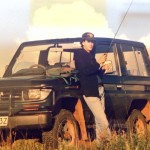 Ama­teur (Ham) Radio
After over 20 years of being inte­res­ted in all things radio and with a devia­ti­on to ze inter­webz, I've final­ly mana­ged to get my licence in ama­teur radio. It all star­ted way back in Kenya during the ear­ly 1990s. My Ger­man call sign is DO2JKE and I am SO GLAD that I spon­ta­ne­ous­ly deci­ded in late 2015 to even­tual­ly take the exam. It's not that dif­fi­cult, just a cata­lo­gue of over 800 ques­ti­ons that you'll need to know ans­wers to in order to pass the exam. This licence thing has been on my bucket list. Full sto­ry here (in German).
Music
Music meant a lot to me. The older I get, the less I care about it. I do have a few gui­tars and play once in a while.
I also appre­cia­te how rare Afri­can music (which I collec­ted many years ago) mana­ged to find its way on You­Tube over the years. You­Tube, our pop cul­tu­re archi­ve. So glad I am not the only one who shares good stuff online and that pri­va­te collec­tors jum­ped in whe­re parasta­tal radio sta­ti­ons fai­led to archi­ve their musi­cal jewels.
Social stu­dies
Why do peop­le do this and that? What moti­va­tes them? What are they pas­sio­na­te about? Why would they make an invest­ment? – tho­se are just some of the ques­ti­ons that I am inte­res­ted in. You know, when you'­re pro­fes­sio­nal­ly dealing with a taboo issue like (sus­tainab­le) sani­ta­ti­on, one of the ques­ti­ons also is why we on the one hand invest a lot in food, but on the other hand don't care about pro­per toi­lets. Stuff like that. But not only. Also: inheri­ted values. We act in cer­tain ways becau­se we are used to the pro­ce­du­re. When you grow up in dif­fe­rent cul­tures (~ the TCK thin­gy), you get to see this more clear­ly. Values, per­cep­ti­ons, heri­ta­ge vs. chal­len­ges, oppor­tu­nities, risks. User beha­viour. Inter­face design.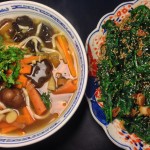 Coo­king
My flat­ma­te is on a vegan diet, so I am chal­len­ged to pre­pa­re inte­res­ting and deli­cious food. I often docu­ment it on Insta­gram / my pho­to blog, so some peop­le ask me about reci­pes and when I will start my coo­king-with-JKE-blog. Well, should I? My foo­die pics on Insta­gram are pure­ly for sci­en­ti­fic rea­sons :-). Serious­ly, I enjoy coo­king. It's like gar­de­ning. Rela­xing. Only, we don't have a gar­den atm, so it's just the kit­chen. Oh well.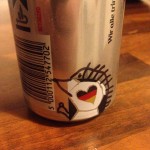 Wri­ting
The initi­al moti­va­ti­on for this blog was an arti­cle for a maga­zi­ne which got rejec­ted. "**** them", I then told mys­elf, and quick­ly star­ted my own blog. Tha­t's over 10 years ago. My blog­ging has hel­ped me in wri­ting bet­ter arti­cles and this blog isn't the only place whe­re I now wri­te. Wri­ting also inclu­des social media chan­nels, btw. The­re are some that I mana­ge as side pro­jects, and it's gre­at to see how they have their own nie­che and con­tent stra­te­gies. Print may be on a dying branch, but good online wri­ting will always be appre­cia­ted when you have a sto­ry to tell.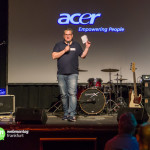 Con­nec­ting people
I am part of two teams that orga­ni­ze events for the local tech com­mu­ni­ty: Web­mon­tag Frank­furt and TEDx­Rhein­Main. When the­re's free time, I also con­tri­bu­te to some other side pro­jects that enga­ge peop­le and encou­ra­ge them to talk about the things they are pas­sio­na­te about.
Products that I love and recommend
The back­pack
I am tall and requi­red a back­pack ("Ruck­sack") that is long enough and also holds a lap­top. After a LOT of tri­al and error, I even­tual­ly sett­led for the Deu­ter Act Trail 38 EL. EL, as in Extra Long. Deu­ter is a Ger­man brand, btw. Most back­packs look stu­pid on tall peop­le, this one does not.
The mes­sen­ger bag
My favou­rite mes­sen­ger bag actual­ly lacks the addi­tio­nal "cross strap with clips" that makes most mes­sen­ger bags to be true mes­sen­ger bags. It unfor­tu­n­a­te­ly also is out of pro­duc­tion, but I mana­ged to get mine in size "L" nevertheless: the Timbuk2 Com­mu­te 2.0.
I am so in love with this bag (and the details it comes with) that I bought it again. An upgrade from size M to L. So good. I also modi­fied mine and remo­ved the foam cushion insi­de so that the bag is a bit more fle­xi­ble. The new Timbuk2 Com­mu­te is from 2012 onwards and com­ple­te­ly dif­fe­rent. The ones I have were made some time bet­ween 2006 and 2011.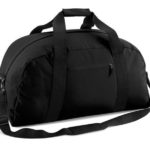 The Wee­ken­der Bag: Bag­Ba­se 'Clas­sic Hold­all' BG22
It's cheap (<20 EUR), fits 48 L, is a bit water­pro­of and has a dura­ble bot­tom (as oppo­sed to all cur­rent East­pak duf­fle bags).
Mul­ti­tools
I am a mul­ti­tool fan and own qui­te a few Lea­ther­man mul­ti­tools. The ones I like best are the Lea­ther­man Wave (>2004) and the Lea­ther­man Squirt PS4. The Lea­ther­man Char­ge TTi is also nice, but in the end I pre­fer using the Wave for most tasks.
t.b.c.