Yes, I know — five blog posts about a pho­ne wit­hin two weeks may be too much for most rea­ders, but some peop­le have asked me how I like my new mobi­le pho­ne — the Moto­ro­la DEFY — so I went on and com­pi­led a review on it. In Ger­man, for Amazon.de.
Don't speak Ger­man? Then read on.…
The part whe­re you'll lose your rea­ders is pro­bab­ly whe­re you start tal­king about how good pro­duct xyz is. The­re are 163 reviews on Amazon.de about this par­ti­cu­lar pho­ne at the moment, and almost all reviews descri­be how gre­at this pho­ne is. So I went on and tried to focus on the dis­ad­van­ta­ges of the Moto­ro­la Defy — which I think are important facts when you'­re about to invest some money in a new phone.
It's an incom­ple­te list, things (espe­cial­ly some soft­ware issu­es) are sub­ject to chan­ge, we'­re tal­king about a Moto­ro­la Defy in mid Febru­a­ry 2011. Also, I star­ted as an Android n00b (when I got this pho­ne a week ago).
1. The micro-USB port is at the side of the devices, so you'll have trou­bles fin­ding a sui­ta­ble docking sta­ti­on. I've built my own, but the device still acts up when inser­ted into the docking sta­ti­on, even with the latest (unof­fi­cial) soft­ware. Plus the port is cove­r­ed by a pie­ce of plastics which needs to be remo­ved (and is fixed to the body of the pho­ne) — thus: a docking sta­ti­on will always have to pro­vi­de enough room for this flap. It's still bet­ter than the flaps on the Nokia pho­nes I've review­ed in the past and of cour­se hel­ps pro­tect the pho­ne from water and dust.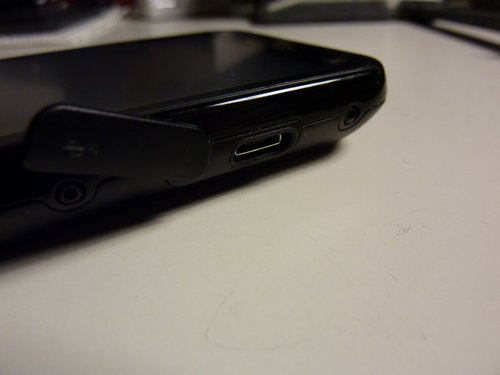 2. The­re's no spe­cia­li­sed acces­so­ry avail­ab­le as of yet except for the usu­al suspects such as car char­gers, (pas­si­ve) car mounts, dis­play and body covers. No docking sta­ti­on, no head­pho­nes, no spa­re parts. And this alt­hough the pho­ne has sold qui­te well over the last few mon­ths. Whe­re are all the­se Chi­ne­se manu­fac­tu­rers when you need them? Or could this be rela­ted to the nas­ty docking sta­ti­on issue I've expe­ri­en­ced on my Defy (pho­ne swit­ches into flight mode, starts media play­er)? Or is that just a "media dock"-mode? Hmm.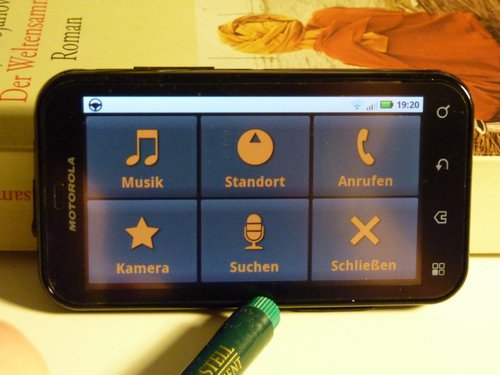 Moto DEFY car mount menu (very nice!)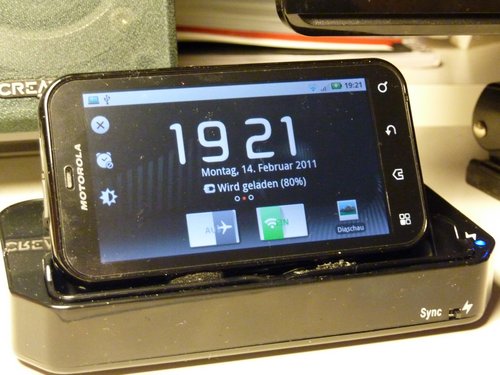 Moto DEFY media dock menu (befo­re it star­ted acting up…?!).

ope­ned Moto­ro­la DEFY head­set (hint: iPho­ne head­sets do work)
tip = L // 2nd ring = R // 3rd ring = M- // slee­ve = M+
3. The ear spea­ker pro­blem a lot of (not all, but many) Moto Defys came with is due to low qua­li­ty spea­kers and should have been avoided by qua­li­ty manage­ment. Espe­cial­ly sin­ce the rest of the pho­ne is top-notch Moto­ro­la qua­li­ty. The Sony K770 (mobi­le pho­ne) is said to be a resour­ce for alter­na­ti­ve speakers.…
4. The came­ra. I belie­ve that the came­ra modu­le insi­de the pho­ne is capa­ble of doing much more than what we see as end results. The pic­tu­re qua­li­ty is far away from the likes of Nokia N95, N82 or even N8 (it's just a simp­le 5mpx modu­le after all) and when I instal­led new firm­ware on the pho­ne, I rea­li­zed how much bet­ter this came­ra can be. Real­ly, an upgrade of the came­ra soft­ware should be recom­men­ded to Motorola.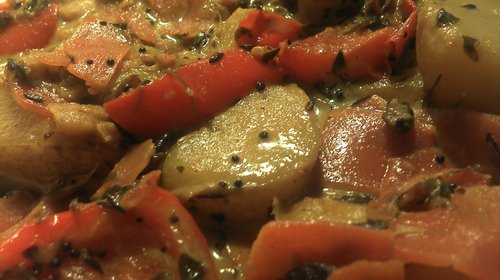 How about the­se two total­ly unre­la­ted macro sam­ple shots? (taken with the pho­ne on Android 2.2)
5. Moto­ro­la cur­r­ent­ly ships this pho­ne with Android 2.1. I am using a retail ver­si­on which means any upgrade of the inter­nal firm­ware isn't pos­si­ble over-the-air (OTA), but ins­tead only via a Moto­ro­la soft­ware on my com­pu­ter. So I upgraded it from ver­si­on 2.2.1 to 2.5.1 (both wit­hin Android 2.1) and still had some nas­ty bugs on it like fol­der names that disap­peared after reboo­ting the pho­ne, or mis­sing lock screens after pres­sing the main but­ton. Also, I was­n't using Moto­ro­la's own Android skin "Moto­blur", so I can't remark on that one. Any­ways, after expe­ri­en­cing all the­se bugs, I deci­ded to flash it with a lea­ked BLUR­less ROM from Oran­ge Poland (!) to Android 2.2. What you actual­ly do is a full wipe of all user data on the pho­ne, install the new ROM, do ano­t­her full wipe and remo­ve some Oran­ge default set­tings. It's an auto­ma­ted pro­cess that will cer­tain­ly kill any war­ran­ty on the pho­ne, so you should only do it if you know what to do. I did­n't, but I tried it nevertheless and was real­ly surprised:
Moto­ro­la Defy + Android 2.2 — Moto­blur = AWESOME!
Don't get me wrong, this preli­mi­na­ry BETA via Oran­ge Poland still has some bugs, but Moto­ro­la would be well advi­sed to chan­ge their poli­cy on this Moto­blur thing and have it remo­ved, or only make it avail­ab­le upon request. Or keep it for busi­ness cus­to­mers who need a clo­sed envi­ron­ment. Not becau­se Moto­blur is bad - it isn't - but becau­se the deve­lo­p­ment and adjus­t­ment of Moto­blur slows down the ent­i­re pro­cess for future Android relea­ses on the pho­ne. Serious­ly, you can not ship a brand new pho­ne (released to the mar­ket in Nov. 2010) with Android 2.1 while the com­pe­ti­ti­on alrea­dy has 2.3 and while I can get 2.2 on any che­a­per 100€ Android device (ZTE, Hua­wei, etc.).
Else, I think the Moto­ro­la Defy is a gre­at pho­ne and is uni­que enough to remain on the mar­ket (even with Android 2.1!) for a very long time.
Ano­t­her detail I even­tual­ly also rea­li­zed: you'll need to regis­ter a credit card with Goog­le to buy soft­ware on their Android mar­ket. On Apple iTu­nes, the­re are vou­chers avail­ab­le for purcha­se in our local super­mar­ket. So it's not only the gre­at UI, sim­pli­ci­ty of the iPho­ne or good apps that made the Apple iPho­ne domi­na­te the mar­ket, but also this eco­sys­tem cal­led iTu­nes (com­pa­red to other like Android mar­ket) that con­tri­bu­t­ed to the suc­cess of the iPho­ne. You'll read about such things and think: "yeah, of cour­se…", but then when you are char­ged extra fees on your CC becau­se it was used on Goog­le check­out (US <=> Ger­ma­ny), you'll quick­ly under­stand that some things are smar­ter with iTu­nes for a very good rea­son. This, howe­ver, isn't rela­ted to the pho­ne, but to all Android devices.
So.… does the Moto­ro­la Defy suck? — NO, of cour­se not.