I recently shared this wonderful link to an Instructable hack via Facebook, aptly titled "Cassette Tape Business Card Holder" – which prompted another German-Kenyan friend of mine to share her beloved Kamaru (.KE), Florence Wangari (.KE) and Amity Meria (.BF) tapes with me – so that I would turn them into cool business card holders.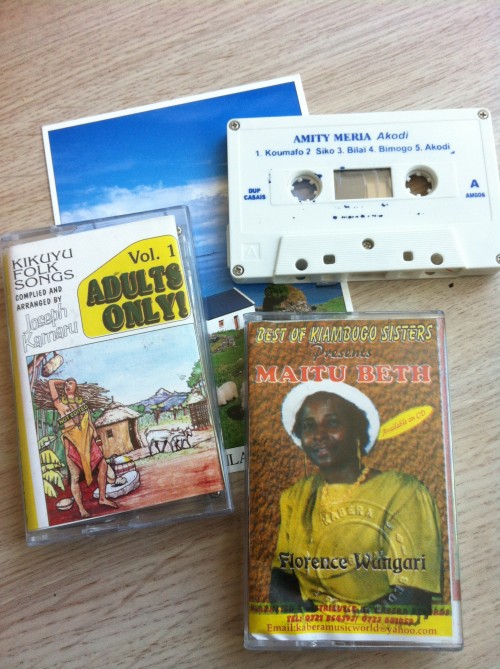 Prior to the introduction of mp3 in the early 1990s, I considered my tape/cassette collection large. But most of these were just copies and/or recordings from the radio (that's what we did back in the days). So I lacked cool covers. Lea, the friend with the cool tapes, obviously doesn't like Florence Wangari's Gospel and knew she'd be in for a cool mod:
"Start with a cool tape, like these.  And no, don't be horrified that this "museum piece" Apple data tape is being destroyed–no one ever saw it when it sat in a drawer!"
..writes the creator of this instructable. And there's one more thing I'd like to add: the best covers for this mod are those made out of softer plastic. I am not really sure about the materials used on these cassettes, but I guess it's PE for the softer and PP for the (cheaper) transparent ones. Anyways, if you're planing to do this, try what works best for you. And make sure your business card will fit! My current one is from Moo.com and doesn't fit as good as the white one of my Indian flat mate: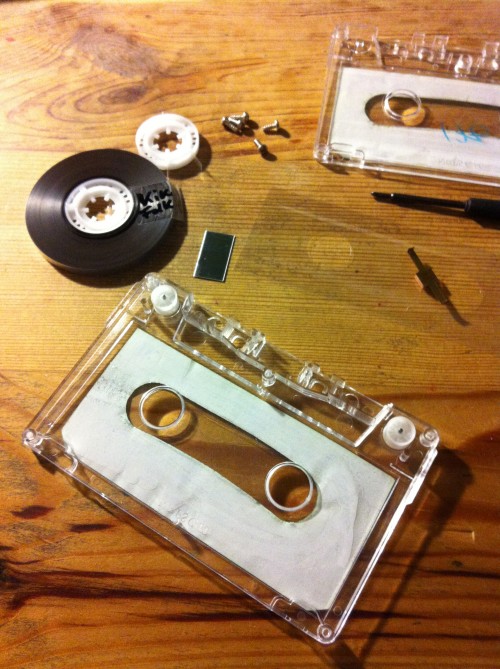 The tapes are well preserved, btw! @Lea: you'll find them included in the envelope :-)
Just where would I be without my Leatherman?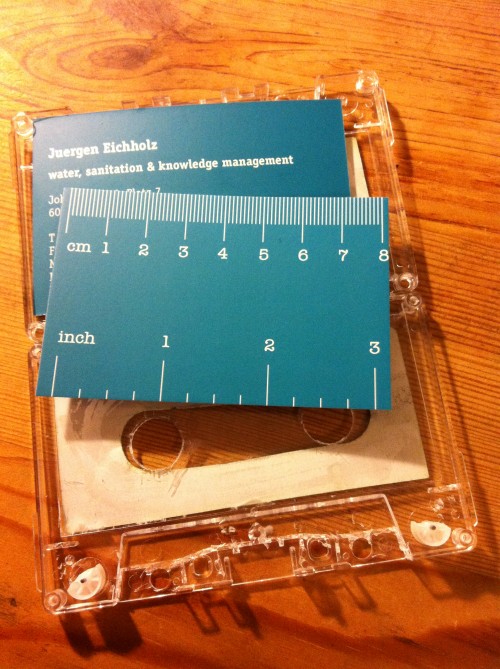 N.B.: the ruler on the backside = reason why I love moo.com. You won't keep the business card of some regular dude in your pocket. But when it comes with a cm/in ruler, a simple piece of paper may have some added value.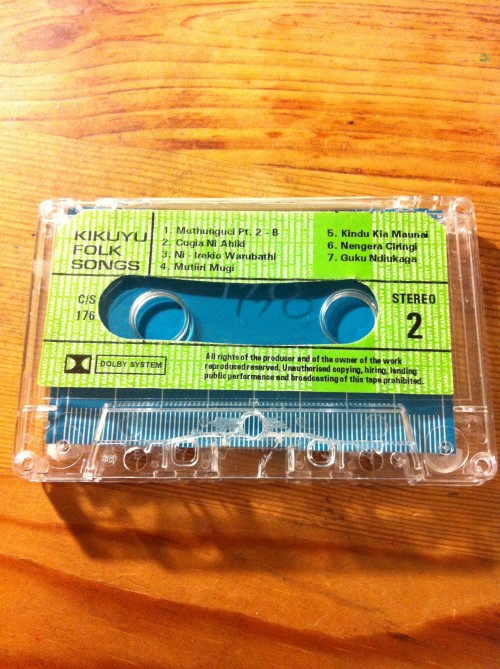 "Kikuyu Folks Songs" – how epic is that?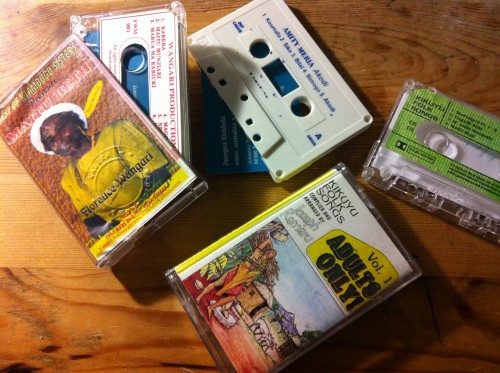 Adults only!