When was the last time you've switched on a radio? In your car, maybe. And at home? In the kitchen? In your garage? And when was the last time you've listened to music from a tape?
Most (publicly funded) radio stations in Germany suck, as they often only play dumb music ("Formatradio") – so if you're into music and live in Germany, you'll probably prefer golden silence or music from an mp3 source.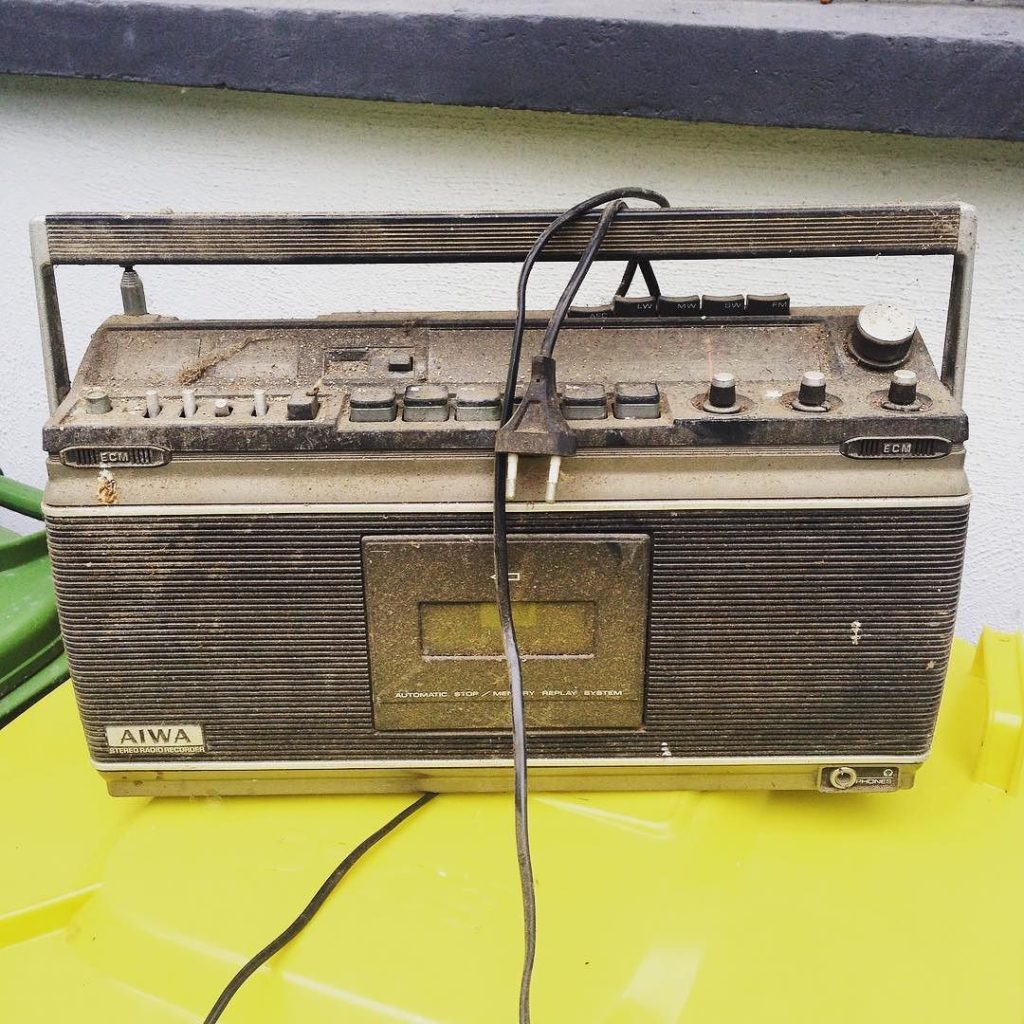 If you're a fan of radios though, have a knack for fixing stuff and don't mind the space vintage equipment takes up in your tiny city apartment, then you probably can't let go when you come across a neglected radio full of chicken shit and which has a need for some TLC.
And here's why: Continue reading "Aiwa TPR-930"