Earlier last month, I upgraded my two Win10/Linux computers from 6th gen intel CPUs to 8th gen intel CPUs, and the reason I am mentioning this is because I used to be a Dell fanboy, but have since switched to HP and Lenovo.
My two beloved 14″ Dell Latitude E5470 and E7470 business laptops (that ran on their docking stations, connected to an external 27″ Dell U2722DE 2K monitor and managed via the highly recommendable Logitech MX Keys keyboard) were fully equipped – even with LTE-modems/WWAN – but had reached a point where I was longing for a bit more CPU power.
The initial plan was to upgrade to a recent laptop (2022/23) or mini (desktop) pc with a much faster Ryzen CPU. My two favorite Win laptops at the moment are the Lenovo T14s G3 and HP Elitebook 845 G9, alas way too expensive for me and maybe something weaker will also do? And why no other Dell?
No more Dell for now
All other Dells after mine don't come with traditional docking stations, but a cable connection to an external dock. It is the norm today and I need to get used to it. So with Dell, their 6th intel generation marked the end of that (thus dropping the "E" in the name, e.g. E5470 => 5480, 5490). But on HP and Lenovo, this only ended with their 8th gen intel CPU devices!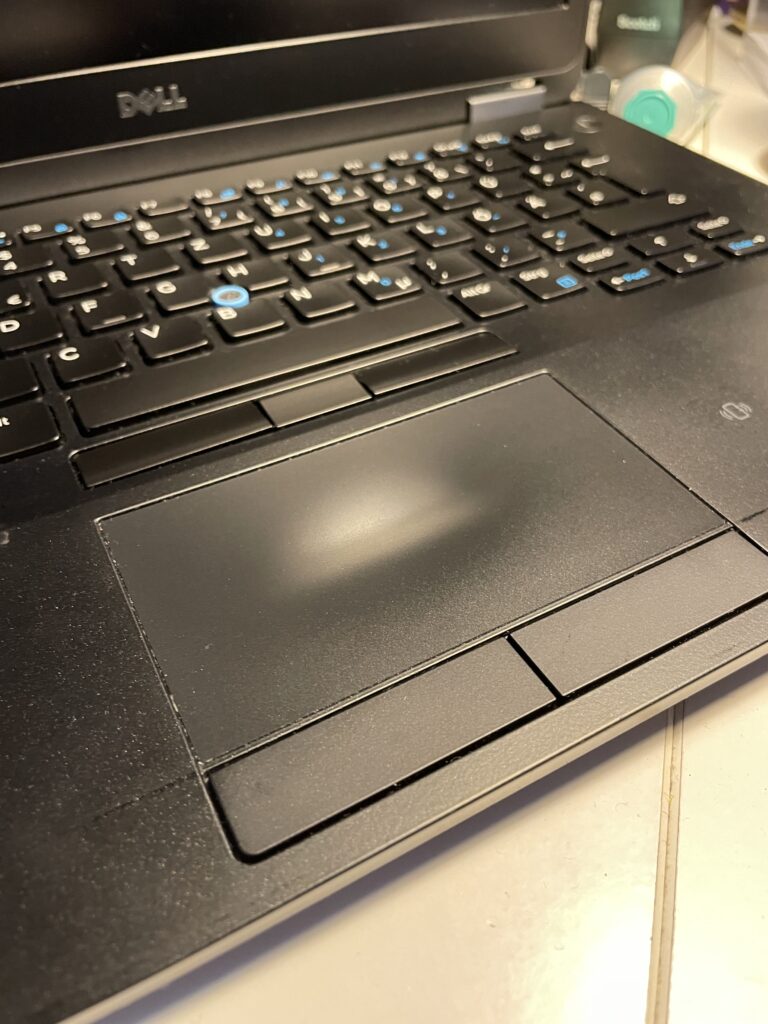 And another reason for this change was the touchpad. The touchpad on most Dell Latitudes is too rough. Too sticky for dry fingers like mine (unless it is worn out like the one pictured above). Especially when your other laptop is a MacBook Air M1, the touchpad on your Windows/Linux machine has to be a bit better. That's what I had come to realize after working on my Air M1 for some time.
Of all things on a laptop, the keyboard, touchpad and display are THE most important things to me, as they represent the interface between man and machine. They have to be excellent.
I remembered the excellent touchpad (clickpad, actually) on an HP Elitebook 840 G5 (not G1-G4!) that I had set up for a client some years ago. Not the best laptop, but a very sleek silver body, a glass touchpad and a decent keyboard. The touchpad on that 840 G5 was my first good experience with Windows touchpads. My next machine needed to have a better touchpad than the one on my Dell Latitude.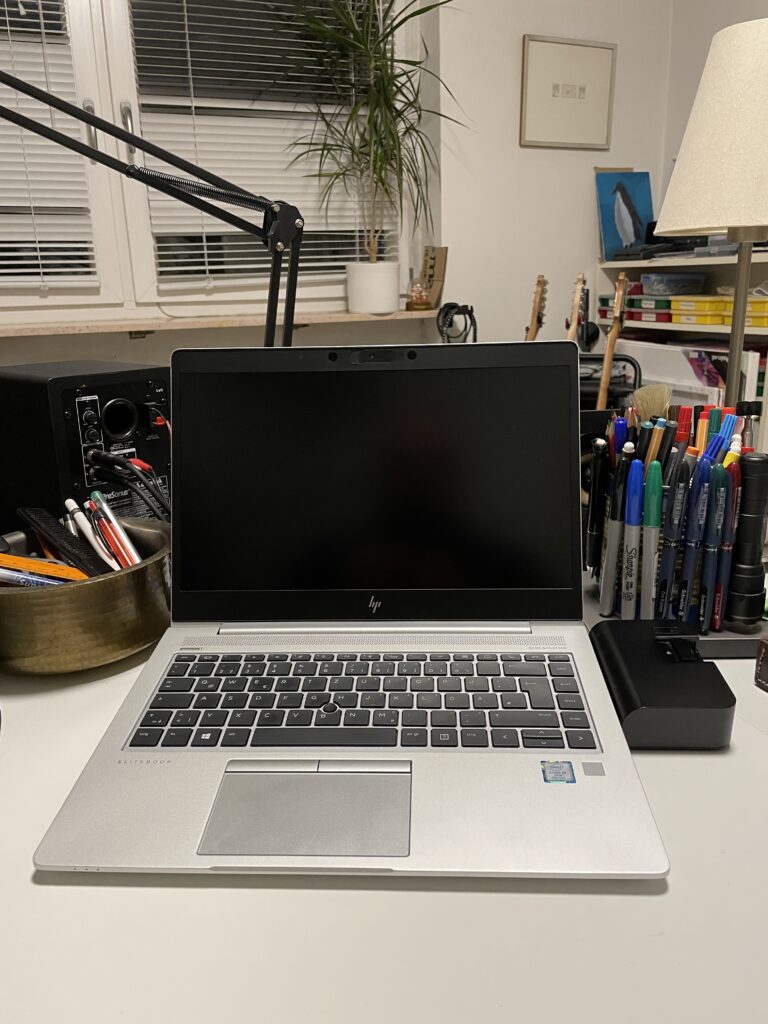 So I went out looking for an affordable HP Elitebook 840 and found a G6 version for a very good price. The display had some scratches, but I have since replaced it with an N140HC-GQ2 display which comes with 400 instead of only 250nits and an ever lower power consumption.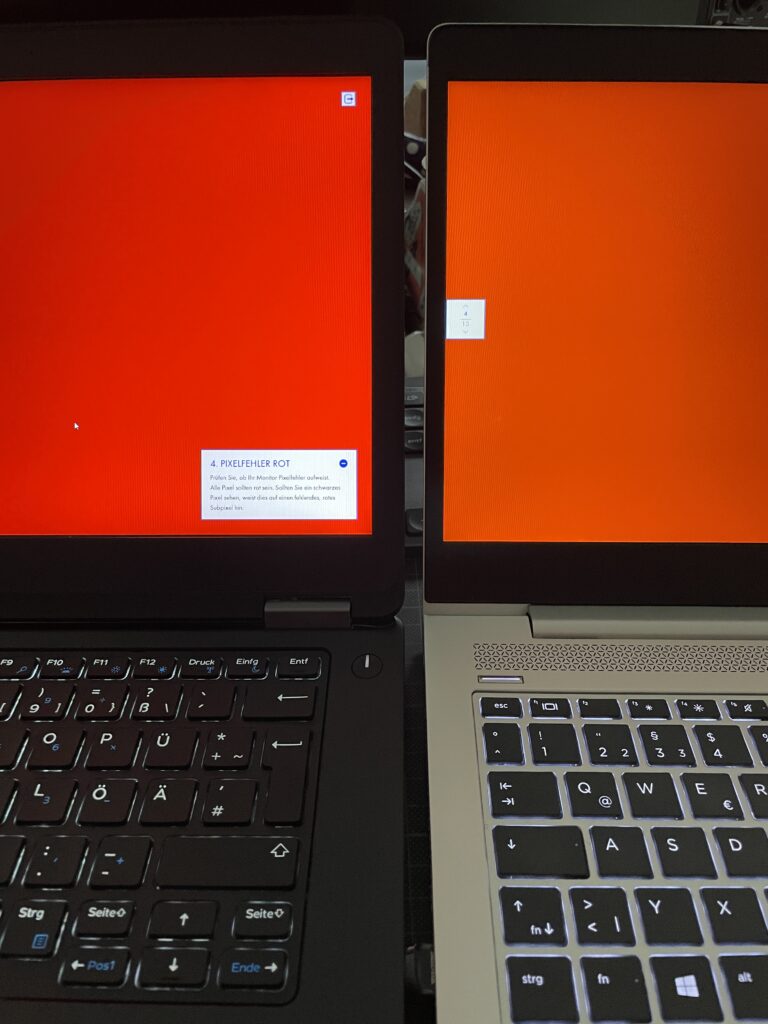 Speaking of power consumption: This setup here with the HP Elitebook 840 G6 connected to a 27″ Dell monitor only consumes about 40W.
40 Watts! With the Dell E5470 I was looking at 55W. And with a mini pc and and second external monitor (Dell U2415h) instead of the internal one on a laptop, it had risen up to 80W. So with this new setup, the energy consumption could be reduced even further. 1 kW/h currently cost 0,429 EUR. And this computer runs 16-18 hours every day.
HP Elitebook 840 G6
So my "new" HP laptop is great and an improvement with its 4 instead of only 2 cores. It was the right thing to buy.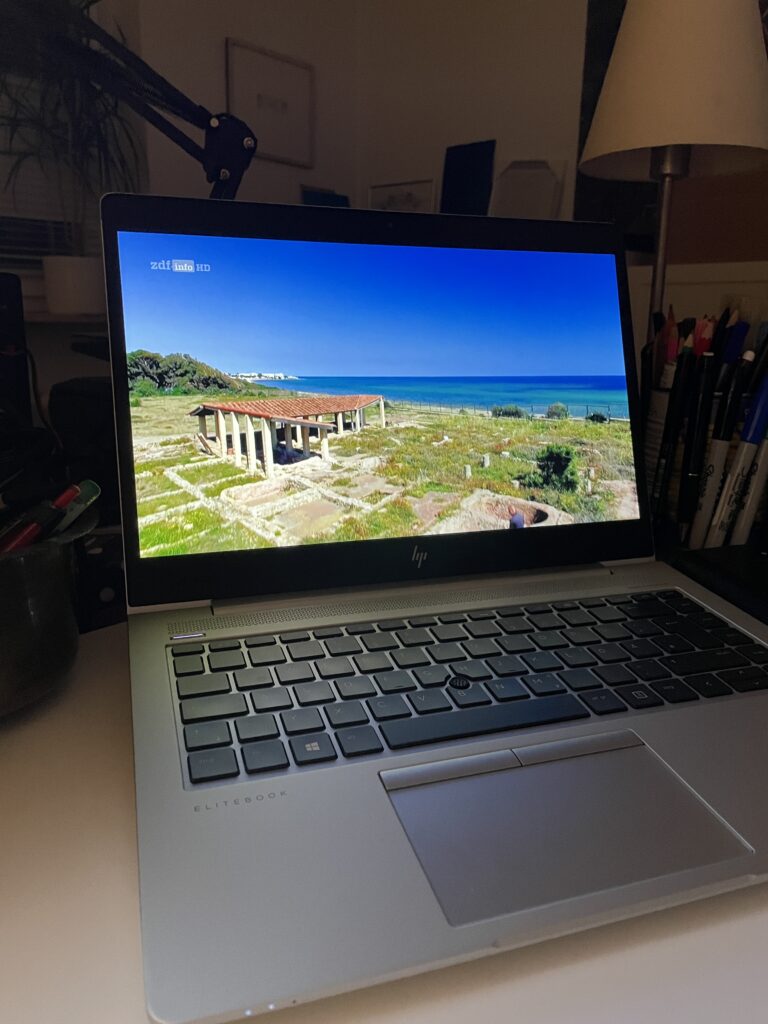 However, it still has some flaws that I want to mention here:
The keyboard layout is really strange. A row of unnecessary keys on the right side of the enter key and no "INSERT" key. Sure, you can remap keys via software. But seriously, the setup is so strange that HP changed it on later Elitebooks.
The Bluetooth range is shitty. The HP comes with an intel AX200 card which provides fast Wifi 6. But the Bluetooth part of it is so bad. I think it is because of the positioning of the antenas on the lower part of the screen, in between the two hinges. I also checked all cables and reseated them. But it remains poor. What a bummer as I use BT for my headsets. The AX200 has Bluetooth 5.1.
The small battery is a joke. Serioulsy, HP, so much space inside this laptop and you equip it with such a small battery? Battery runtime isn't that good.
4 cores instead of 2 cores also means that the fan is audible and turns up more often. This may be related to the CPU generation as my other (same gen) laptop also does this.
There is an issue with some Fibocom GL-850 WWAN cards which has been documented here on Reddit. Mine showed the same problems: It appears and disappears every couple of seconds. I've meanwhile bought two other cards to test this, so until then there's no WWAN available.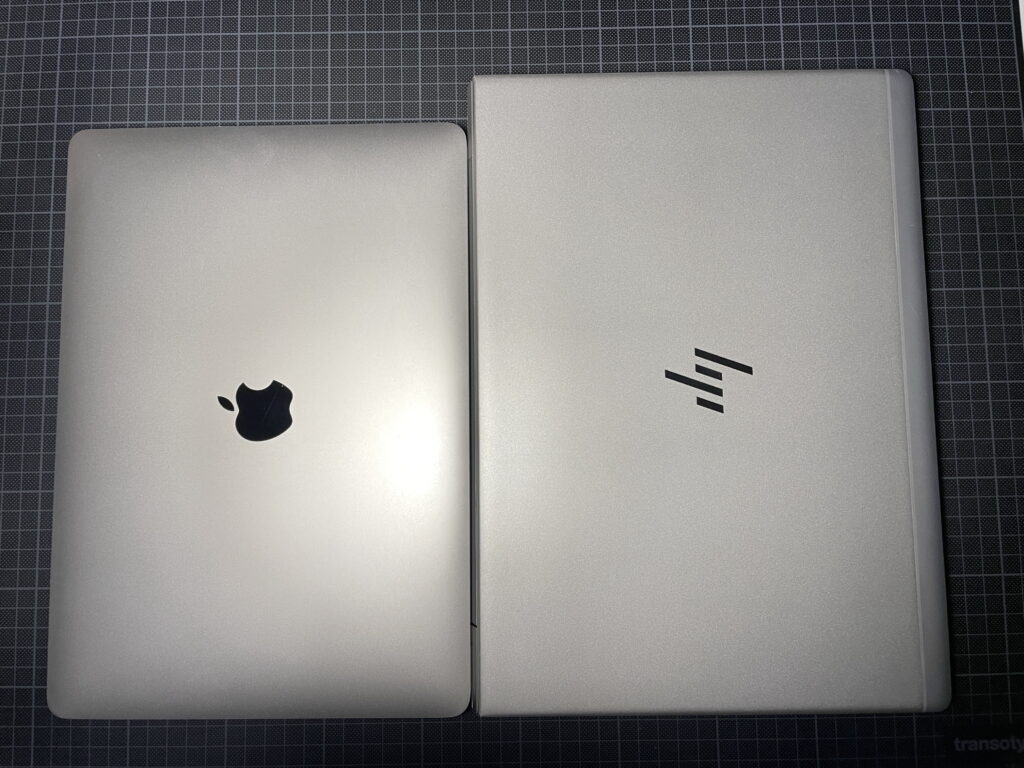 That's it. The HP Elitebook 840 G6 is a great laptop and light enough to take it anywhere but also suitable for a desktop use where it sits on a docking station and doesn't overcharge the battery. Which is exactly why I went for this 300 EUR laptop instead of buying a 600-800 EUR Lenovo Yoga Slim Pro 7 machine (which is my favourity consumer laptop atm) or 1400 EUR or more on a recenty HP/Lenovo machine with 2022 hardware. Business laptops that are meant to run every day on a desk and are permanently connected to a power source.  I also like real docking stations that lift the laptop from the table and improve air circulation for the fan to cool the CPU.
Lenovo T480s
So, after a week of using the HP Elitebook 840 G6, I realized that I should also update my second Win10/Linux machine from a Dell E7470 to something better. Maybe a Lenovo this time?
Sure enough, I quickly found a very cheap Lenovo T480s with an even worse display than the one on the HP. But another 100€ investment solved this problem (again, same N140HCG-GQ2 display) and now I have to admit that this sleek Lenovo T480s is probably the sexiest laptop in the Windows world for old people like me.
Yes, a Lenovo Yoga Slim 7 consumer laptop may be even slimmer and faster, and the T480s isn't slimmer than the HP Elitebook 840 G6 (both have the same CPU, btw). But there's something to the T480s that attracts me. Despite the akward positioning of the Fn/Ctrl-keys (which I instantly changed), my typing experience on the T480s keyboard is excellent. I love typing on it and Linux command line input is a breeze. It just feels natural. My keyboard isn't even illuminated, but it's like my fingers have never typed on anything else than the (slightly worn out) keyboard on the Lenovo T480s. Which is very strange because I used to dislike previous Lenovo laptops. Both keyboards – the one on the Lenovo and the HP – are bigger/wider than the ones on my Dells.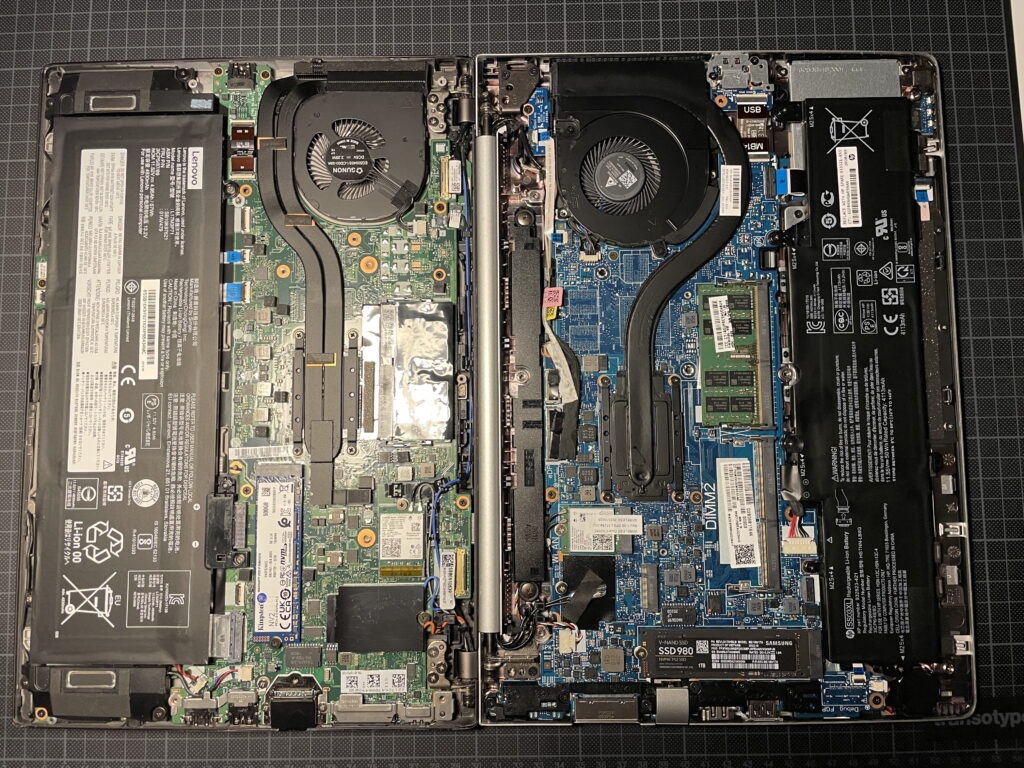 I also like that both laptops come with a real ethernet port.
4 cores instead of 2 also means that the fan is much more active on both laptops. I had to reinstall Win10 once again on the T480s because something had caused it to run high while being charged. But this time, I didn't install any additional drivers from their website and this obvisouly helped. Still, Lenovo Vantage is bloatware in most parts.
Service & Support
Another thing that makes this Lenovo so attractive is the way it is built. It usually didn't take much time to swap keyboards on either HP, Dell or Lenovo laptops… in the past! This was changed with HP 840 G7 which now requires a complete swapping of the top cover. Same with Dell Latitudes on 7th gen intel CPUs onwards: swap the top cover. And sadly, this also applies to the T490s. If you want to buy a cheaper business laptop from the US and swap the keyboard for a European version, you're better off with the Dell E5470, HP 840 G6 or Lenovo T480s.
And of these three laptops, changing the keyboard on the T480s just takes two screws underneath the touchpad buttons and you can easily swap it out. Or the touchpad? Just four screws below the battery. Neat.
I may also change the touchpad on the Lenovo for a glass type in future, but atm it just works finde. Even on Linux! Especially on Linux, I should say. Where the Dell touchpad (Synaptics?) used to be a bit jumpy.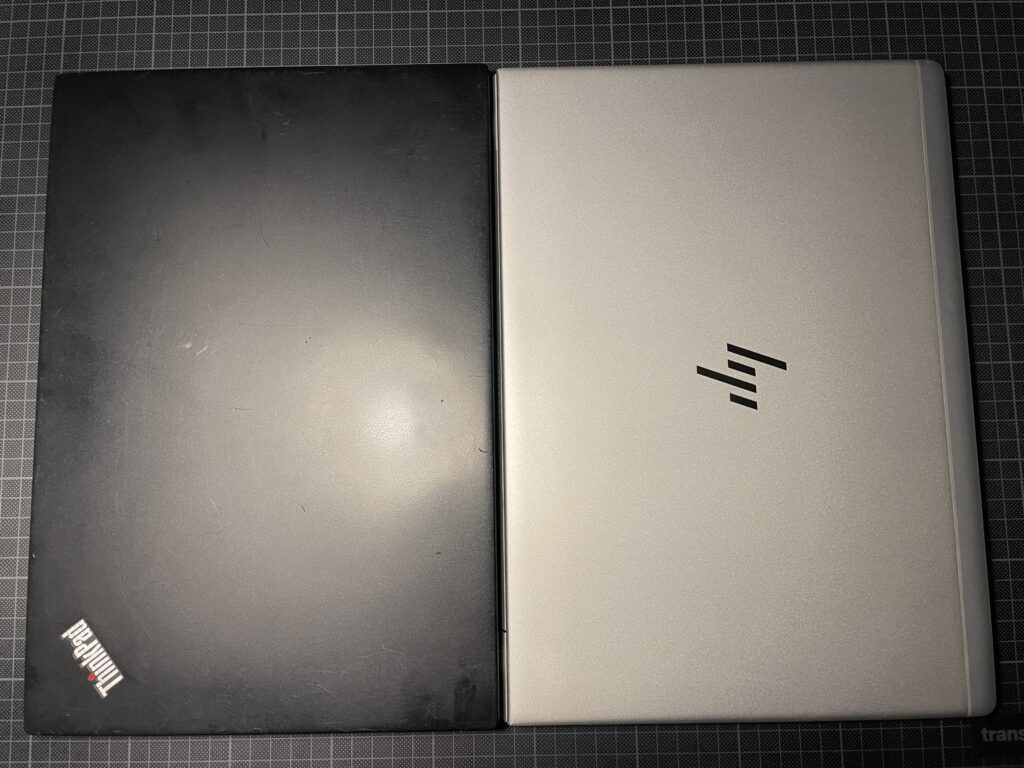 Anything else to mention? Yes. The websites. I really like Dell, HP and Lenovo business devices, recommend them as refurbished devices to friends and clients and frequently surf on their websites to check for driver updates and other helpful information. However, the most helpful information in 2023 is sadly found on Reddit or via search engines. There's still so much room for improvement, and HP's driver support website is more complicated than it should be.
While shopping for used laptops, it may be helpful to enter the serial number on their website and see what the device initially came with. On the Dell website, you just check the warranty information and it will list everything.
With HP, you will need to use their partsurfer search engine and enter the serial number of your device. Something similar and not really as clear as the information on the Dell website is provided by Lenovo (which otherwide has a lot to offer). I sometimes wonder if they have us humans in mind when they design their websites. Probably not.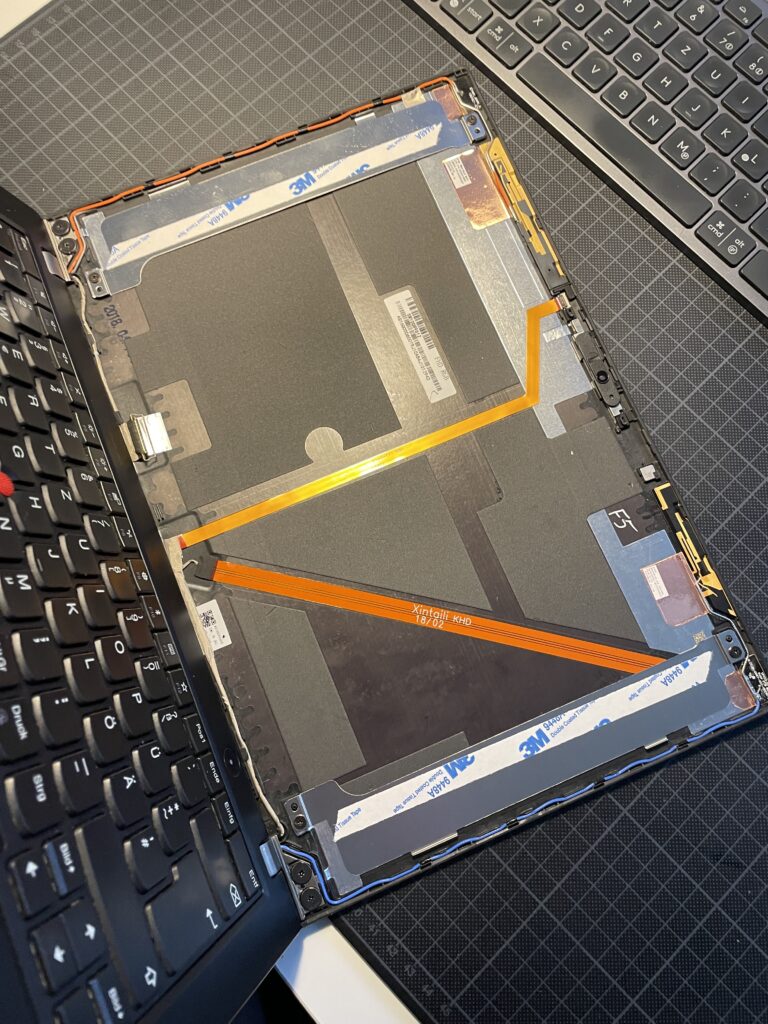 Why does it matter? Well, many of these laptops were only equipped with average (= 220-250 nits), too dark displays. Or with no LTE-modem inside. A search via the serial number will reveal the truth. Also, many refurbishers don't actually check each model, just copy & paste the description for their products.
I am curious how long these laptops will last with me this time. The Dell E5470 had been with me for four years and I would still recommend it to anyone who just wants to surf the web and write a letter. It comes with a brilliant and bright FHD display and has a very good keyboard. And 3 USB-A ports! Oh, and did I mention the docking station? :-)
Now, what I also really like about this upgrade is that I can now charge both laptops via USB-C. My 27″ Dell monitor has USB-C support for up to 45W. And many 65W USB-C power adapters are a bit smaller than the usual 65W bricks with their hollow plugs and stiff cables.
At the moment, my impression is that my next laptop in 2024 or 25 will be a Lenovo T14s Gx with an AMD CPU. But for the moment, these two newcomers are enough for my daily requirements.
FrameWork & alternatives
Well, obviously as a DIY person who loves to fix laptops, the Framework Laptop series is very attractive as well. I wish I could afford it, I already had one configured in the shopping basket. I heard that the battery runtime on these Framework laptops isn't as good. I would love to rent a Framework Laptop for a fixed sum on a monthly basis. That would be very attractive to me. I just want to pay for the usage, not the ownership. I think this is much more important than having a modular system, even though having both would be even better. I wrote about renting hardware (instead of buying it) in another longer blogpost some time ago (in German). In the end, it is all about having a mobile computer that works well for some time.
Most buying decisions create a limited perspective. E.g. the 220 nits displays on some Elitebook 840 G5 or Lenovo Tseries laptops. It's a cost saving measure that will hurt your clients/co-workers. So instead of saving costs, a monthly rent could result in a better hardware in the first place. We have to create value, not a variety of many product iterations that will compete with each other. Look at Apple! They should also rent out their hardware, yes, but at least they don't offer too many variations of the same product (like many Asian manufacturers do, like Asus, Acer, Lenove, Samsung, etc.). No one needs these variations. Give us simple, straight forward, high quality products. And make them affordable. Then take them back and upcycle them. I am willing to pay 50 EUR per month for a good 14″ laptop (where I can add a bigger SSD). I just want this thing to work. After 2-3 years, I want something faster. Maybe I'll buy another laptop, or maybe you'll take back the old mainboard and rent out a faster one. It could be so much better.
So until this model of usage and ownership is changed to be part of a true circular economy, I will stick to buying 4year old business laptops because that's still the most economical thing to do (even though VAT can't be declared for income tax).
OLD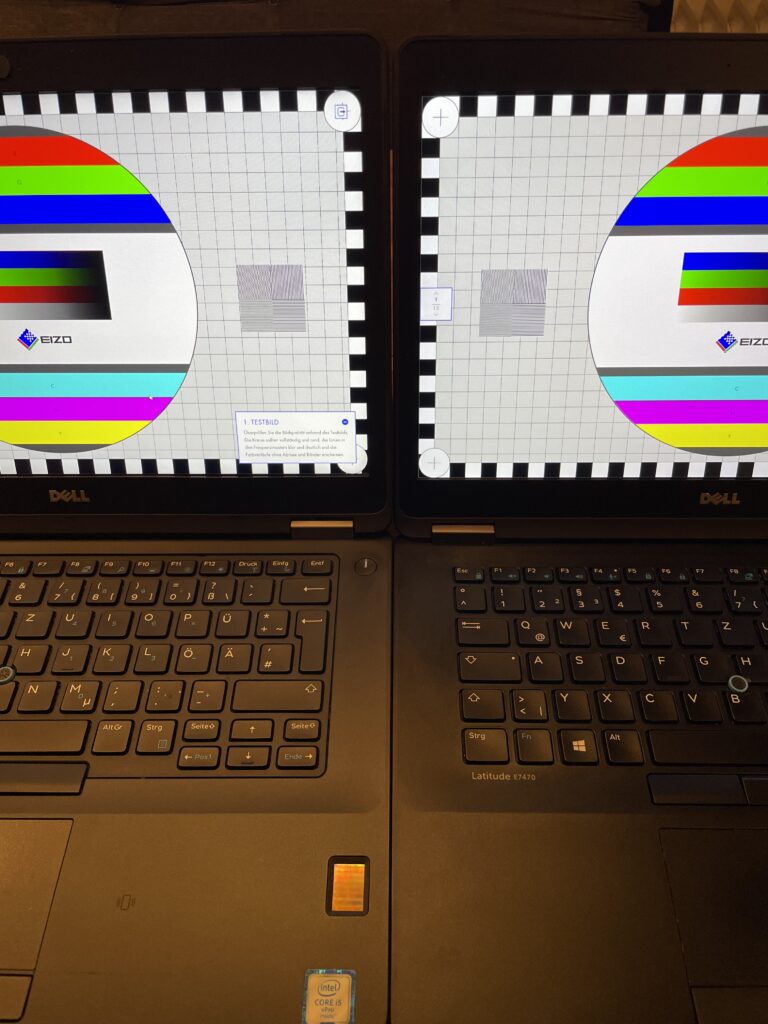 NEW
tl;dr
s/Dell Latitude @ i5-6300U/HP & Lenovo @ i5-8365U
slimmer, lighter, faster, hotter, better
USB-C charging / TB3; LAN, WLAN, WWAN included
new 400 nits + 100% RGB displays on both laptops
costs in the EU: 260 EUR (HP) + 216 EUR (Lenovo) + 2x 100 EUR N140HCG-GQ = 676 EUR for two laptops ==> still cheaper than buying one new 2022/23 laptop for 1400+ EUR
HP 840 G6: super great clickpad, battery too small
Lenovo T480s: good machine for the road, nice runtime, keyboard feels right
Next laptop in 2024/25 could be a Lenovo T14s something, will see.
I still love Dell Optiplex & Latitudes :-D