Today­'s blog post is dedi­ca­ted to my bro Tur­bo­da­ve who keeps on pushing me back to my blog and shares his Bday with Jam­hu­ri Day. Die bes­ten Wün­sche zum Geburts­tag, lie­ber Dave! And a Hap­py Jam­hu­ri Day to everyone!
Dave keeps on pushing me back to my blog(s) for a good rea­son, becau­se my blog­ging mojo is still around and has may­be only been diver­ted to other micro­blog­ging sites like FB, G+, Twit­ter & Co.. Avid rea­ders may even remem­ber The Nonis­t's "What ever­yo­ne should know about blog depres­si­on" publi­ca­ti­on (PDF). I like to refer to this publi­ca­ti­on once in a while becau­se blog­ging is an up and down affair. And with today­'s com­pe­ti­ti­on from the micro­blog­ging side as well as the decre­a­sed atten­ti­on span of many rea­ders (I, for one, often save inte­res­ting stuff via Pocket becau­se of tl;dr), it serious­ly needs to be asked if your rea­ders still want to go through lon­ger texts. May­be not. May­be if you are publi­shing inte­res­ting stuff. May­be only if you are one of tho­se SEO maniacs who con­struct their (equal­ly boring) con­tent around SEO structures.
So are (tra­di­tio­nal) blogs dead? I don't think so. They are nee­ded more than ever, and will be espe­cial­ly suc­cess­ful when they pro­vi­de (hyper)local con­tent. Local con­tent imo also is the kind of con­tent that will save all news­pa­pers from a com­ple­te down­fall. Local con­tent, cura­ted as an app for your pre­fer­red mobi­le device. Would this work? I think so.
I have some Ger­man friends who com­p­lain to me about me blog­ging in Eng­lish ins­tead of Ger­man. I will need to find a solu­ti­on to this one day. Could this blog also work in bilin­gu­al mode, as adver­ti­sed on the side­bar and the way I keep it on Twit­ter sin­ce 2007? I know the lan­guage issue alo­ne is a sin and that most rea­ders actual­ly pre­fer the­med blogs. The diver­si­ty pro­bab­ly is a tri­bu­te to the way I work.
Tal­king about work: I have been busy late­ly, focus­sing on an important pro­ject, but of cour­se also kil­led some time with the moving of my micro-/tumb­le blog from Pos­te­rous to a sub-domain on this site:

For the lack of an appro­pria­te tit­le, I just cal­led it "jke's" and impor­ted all pre­vious con­tent from jke.posterous.com to jke.kikuyumoja.com (as exp­lai­ned here). It's an attempt to keep con­trol over my own con­tent and becau­se Pos­te­rous has been acting up sin­ce Twit­ter's acqui­si­ti­on of Pos­te­rous in ear­ly 2012. The mail-to-blog publi­shing is done via Jet­pack, even though Jet­pack still has some bugs as it cur­r­ent­ly resi­zes all images to maxi­mum width. Auto­posts to Twit­ter are done via the won­der­ful IFTTT. And sin­ce I am also publi­shing all my Insta­grams on my jke.kikuyumoja.com micro­blog­ging site, they also end up on Twit­ter. Eat this, Twit­ter! :-D
And then the­re's the recent­ly relaun­ched Afri­Gad­get site which recei­ved a new and respon­si­ve, mobi­le-first the­me (which is based on the same Wai­poua the­me as this blog, by the fabu­lous Elma­stu­dio):
So even though not much hap­pen­ed on this blog, a lot has been going on in the back­ground. Blogs are still very much 2012 and will also pre­vail in 2013. They are user-gene­ra­ted con­tent that will be lin­ked to from social net­works. I would also like to publish more inte­res­ting con­tent in 2013 and may­be also some of that in Ger­man, if you don't mind.
Oh, and for tho­se of you still wai­t­ing for some­thing glo­rious to hap­pen on Decem­ber 12th, 2012 (12/12/12), here's a spe­cial mes­sa­ge from my friend SpongeBob: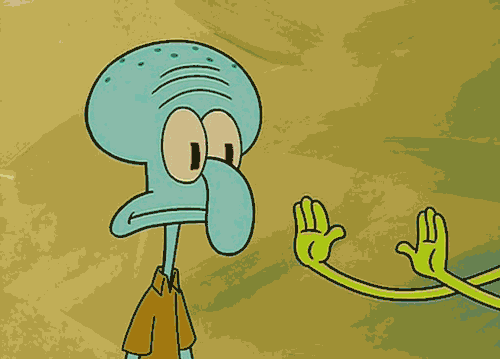 Cheers!