Real­ly.
I was a need of a new sheath for my cards & papers as the old one was a bit worn out after a few years with dai­ly use:
Green can­vas is from Kenya, btw.
So I bought this lea­ther wal­let today for EUR 25,-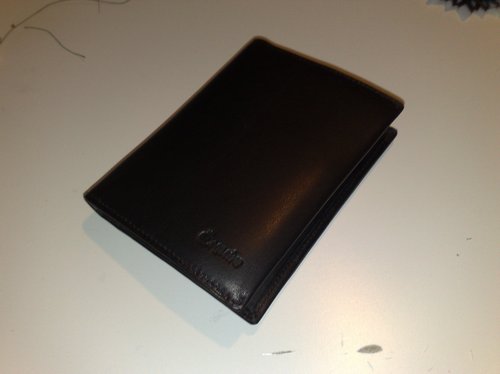 …which does­n't work for me. One of the rea­sons I'd come up with my own sheath/wallet is that I only put my cards & papers in the­re and keep the money some­whe­re else. So it has to be as slim as pos­si­ble — which isn't the case with the new sheath.
After try­ing the new lea­ther sheath for a minu­te, I quick­ly deci­ded to make a new one, simi­lar to the old one. Never chan­ge a run­ning system.
Cos­ts: 0,- EUR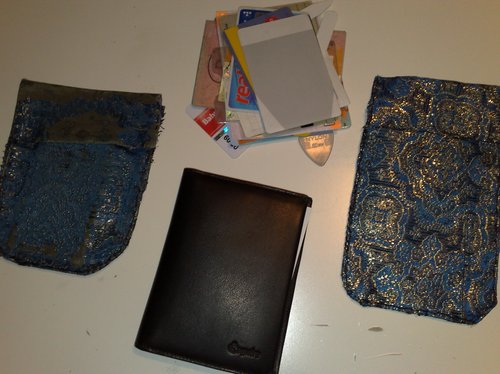 old, new & soon-to-be-retur­ned, new + the pile of cards that have to fit in there.
One of the rea­sons for using this spe­cial mate­ri­al is that it actual­ly loo­ks so stran­ge that no one will real­ly want to ste­al it.