Really.
I was a need of a new sheath for my cards & papers as the old one was a bit worn out after a few years with daily use:
Green canvas is from Kenya, btw.
So I bought this leather wallet today for EUR 25,-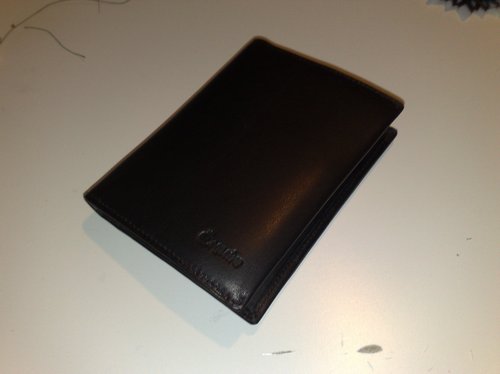 …which doesn't work for me. One of the reasons I'd come up with my own sheath/wallet is that I only put my cards & papers in there and keep the money somewhere else. So it has to be as slim as possible – which isn't the case with the new sheath.
After trying the new leather sheath for a minute, I quickly decided to make a new one, similar to the old one. Never change a running system.
Costs: 0,- EUR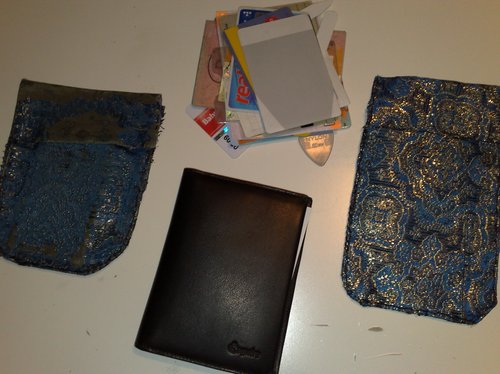 old, new & soon-to-be-returned, new + the pile of cards that have to fit in there.
One of the reasons for using this special material is that it actually looks so strange that no one will really want to steal it.