…WONDERING!!!!!!!!! whe­re the **** it has been: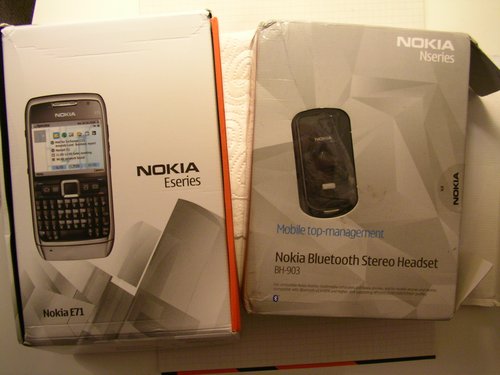 The par­cel.
The par­cel con­tai­ning a Nokia E71 and BH-903 the kind folks from WOM World/Nokia have given me for a short tes­ting period.…
..only to rea­li­ze after 2 weeks of ony­cho­pha­gy uncer­tain­ty that the landlord (who lives down­s­taires in the base­ment) alrea­dy recei­ved and ope­ned the par­cel a week ago — assuming it's the pho­ne he orde­red some time ago.
Dude!
AOB: Twit­ter­Keys are so ?? …