I need a new credit card and my bank offers this spe­cial opti­on for an extra annu­al fee of EUR 3,- whe­re I can upload pic­tures which are then prin­ted direct­ly on the cc.
Ati­ri­iri…I thought, what fun! Let's see what my vani­ty (& a slee­p­less night, hence the moti­va­ti­on for this beau­ti­ful was­te of time) comes up with:
1. Kikoi — I've actual­ly thought about using this Kikoi image (see hea­der logo on my blog) more often- even with a pos­si­ble new WP-template.
2. Bro­kat — my grand­mo­ther's ball gown (I real­ly like the pattern!)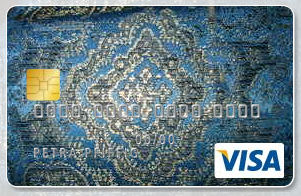 3. view from the backy­ard @ Forodha Towers on Nairobi ;-)
4. after­noon rain, some­whe­re bet­ween Limu­ru and Ruaka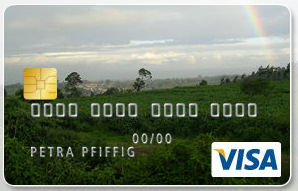 5. my favou­rite view on Garis­sa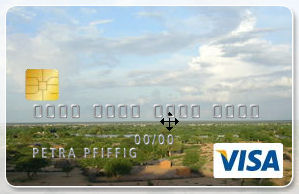 6. some­whe­re in Kiten­ge­la/Mbagathi. Mzeeced­ric knows whe­re this is.
7. Some­whe­re on the way to Ole­po­los…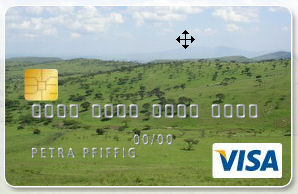 Sin­ce I can't deci­de which one to choo­se (1.,6. or 7.?), you are her­eby cor­di­al­ly invi­ted to con­tri­bu­te your 2c-comment! :-)
You know the­se (basic!) VISA cards cost around 20,- EUR / a — so I was won­de­ring whe­ther anyo­ne is actual­ly using tho­se bonus-cards (Gold, Pla­ti­num, Ama­zon, etc.) whe­re you'­re given extra miles for any purcha­se via the card + insuran­ce packa­ge? I know the sys­tem is total­ly dif­fe­rent from the one in use in the USA, but here in Euro­pe credit cards are not that com­mon (= not ever­yo­ne has one!) as we also have natio­nal direct debit card sys­tems such as the Maes­tro sys­tem by MasterCard.