Len­tils, mung beans and fenu­greek seeds…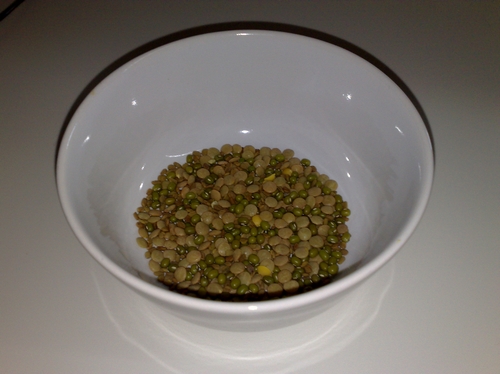 …soa­ked in water for 3–4 days: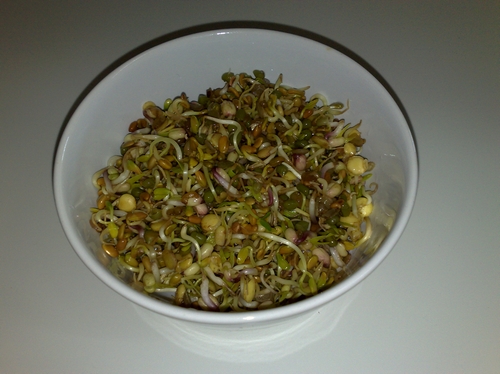 "In a secu­lar world with a never-ending search for a deeper mea­ning, cli­ma­te pro­tec­tion is the new ersatz reli­gi­on." — read this some­whe­re the other day and instant­ly thought: yeah, Kyo­to would actual­ly be a good name for a child.
No, serious­ly, this kind of natu­ral food is gre­at and a wel­co­me chan­ge to spi­ce up the rice or salad. So whe­re's the con­nec­tion bet­ween cli­ma­te pro­tec­tion & healt­hy food?
Here.
Grow Bags are somehow simi­lar to key­ho­le gar­dens — let's see how future genera­ti­ons will start tur­ning urban are­as into micro-allot­ment gar­dens. With a pos­si­ble re-use of nut­ri­ents con­tai­ned in was­te streams, this could be a smart way of clo­sing the loop on the bur­ning food secu­ri­ty issu­es and also impro­ve our living con­di­ti­ons in urban areas.
As for the sprou­t­ed seeds mix­tu­re abo­ve — I mixed them with car­rots, peas, chas­h­ew nuts, rice and some soy(a) sau­ce. Delicious! :-)