You may have seen it on the news – Tana River at Garissa has bursts its banks and left 2500 people homeless. The meter reading on 4G01 Tana Garissa (national) station reads a level of 5.65m at the moment. When we arrived on Thursday the reading was 3.90m.
To give you an impression what such floods also do, check this: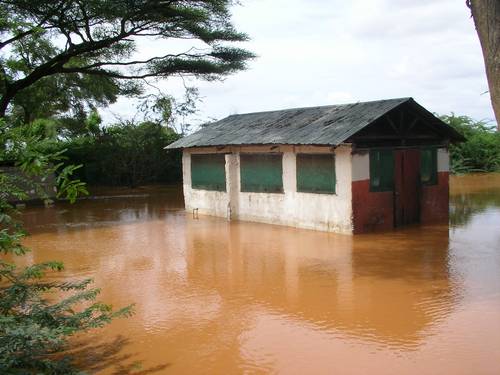 The slaughterhouse on the way to Garissa on Friday.
The same slaughterhouse on Sunday evening.
Now, this is not the first time Tana River has flooded the area. Heavy rainfall as well as the opening of the dam added to this situation. People had been warned on Thursday by the local authorities and the Red Cross – but it's always the same: people just wait until the situation has become worse. Is that really needed?
Also, Garissa is a heavily over-funded, way-too-fast growing City where plots (100×100) cost around Ksh 1 Mill.. As I mentioned earlier, there has been so much financial aid in this area, and yet people are blaming the government for failing to protect them. I think it's about time for them to take care of themselves instead of always blaming others for their failures.
A very badily hit village was Bakuyu on the shores of Tana River. A police helicopter arrived and picked up the children one by one. When we arrived, 25 out of 85 were already rescued. I was told there are five helicopters available in Garissa by different organizations.
When you meet a little 6 year old girl whose parents have just drowned you start wondering why the surrounding folks need so much time to eventually assist that girl by giving her water, for instance. We gave her water to drink – she had stayed without food for the last three days. Some women took care of her and took her in their custody.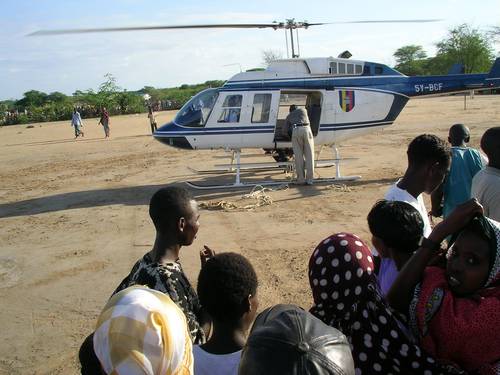 The helicopter dropped them at a Muslim Childrens Home and nearby school compound.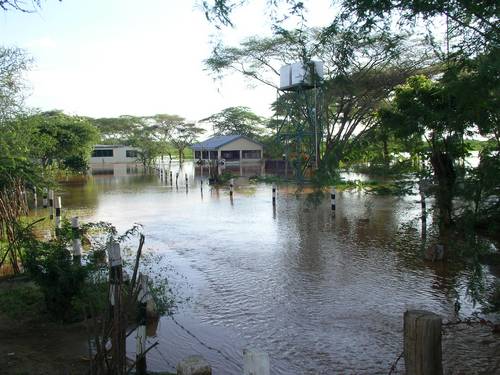 F.T.C. – Farmers Training College in Garissa – flooded.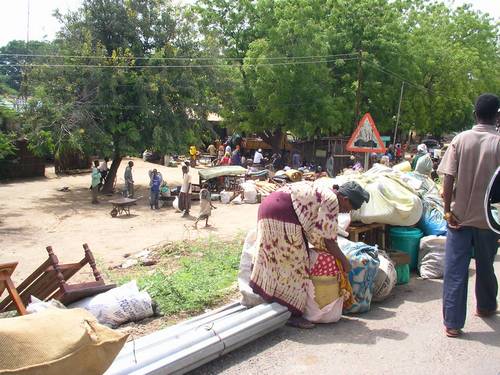 These people have been displaced by the floods – but will return asap.
All these things are happening while far away in Nairobi politicians are busy with pre-election campaigns and other money-wasting activities…