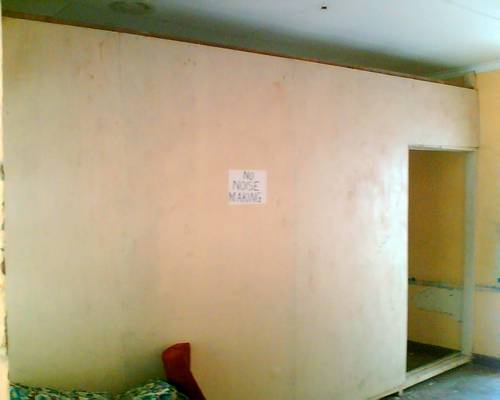 NO NOISE MAKING
@ "Government Guesthouses" (where the generator that provides electricity had been drowned in the recent floods from Tana River…). Self-contained rooms: Ksh. 500/=, 700/= and 1.000 /=.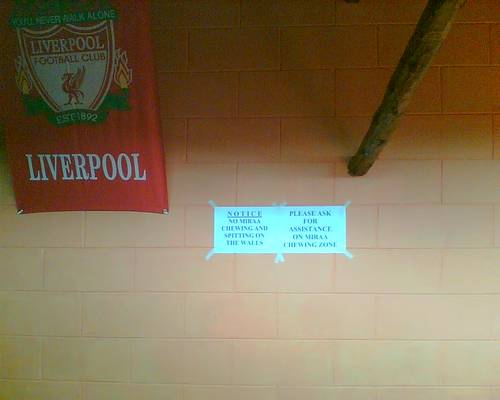 NOTICE: NO MIRAA CHEWING AND SPITTING ON THE WALLS
PLEASE ASK FOR ASSISTANCE ON MIRAA CHEWING ZONE
@ "New Zaire Inn". Nowadays also known as D.R.C.!
Self contained rooms @ Ksh. 400/= and 600/=.
please note: "satelite tv" = 24h of soccer.