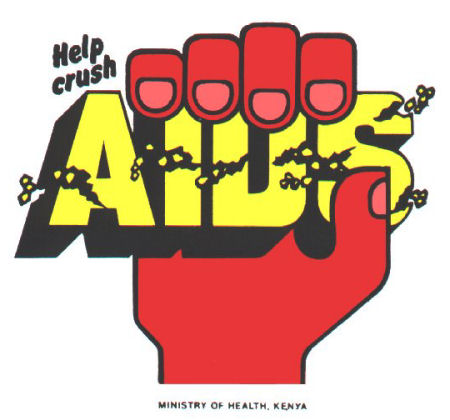 Show your sup­port for World AIDS Day by wea­ring the Vir­tu­al Red Rib­bon online. We are aiming for 10,000 web­sites to wear the Vir­tu­al Red Rib­bon by 1 Decem­ber 2005.
Having the Vir­tu­al Red Rib­bon on your site will link visi­tors to this site whe­re they too can find ide­as to get invol­ved in World AIDS Day.
World AIDS Day is about peop­le get­ting the facts about HIV and AIDS.
Cur­r­ent­ly, the two groups most affec­ted by HIV in the UK are gay men and hete­ro­se­xu­al peop­le who have lived in Afri­ca. Alt­hough HIV infec­tion is most com­mon in the­se groups in the UK, any­bo­dy can be infec­ted with HIV through unpro­tec­ted sex or need­le sharing.