The Leatherman Tool Group (Inc.) deliver most of their multi tools with sheath (Nylon or Leather sheath) which are nice for wearing a multi tool on the belt. Although their product range includes an intelligent approach on a lot of details with those tools, they apparently ignored the sheath issue: that thing is just too small for all the tools included (the LM Wave + a bit set + a small maglite® solitaire) and wayyyyyyy toooo bulky on the belt.
The moment I ordered the new Wave a month ago (shipping from the US takes time!), I already thought about keeping my old brown leather sheath – and the new Wave fits into that old sheath as well so things could have been ok….
On the other hand though, I wanted to use pieces of that LM Bit Kit which came along (consisting of 21 pieces) and maybe also have a small holster for that maglite® – which of course didn't fit into the old sheath. Should I use the bulky, new and awfully designed sheath?
NO WAY!
The solution? Make your own sheath: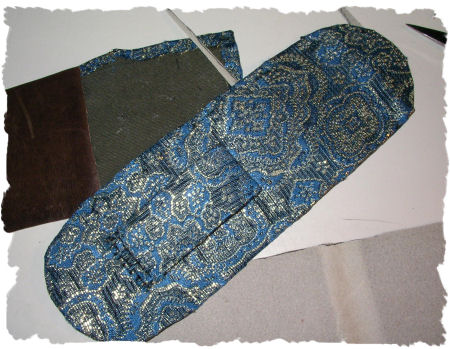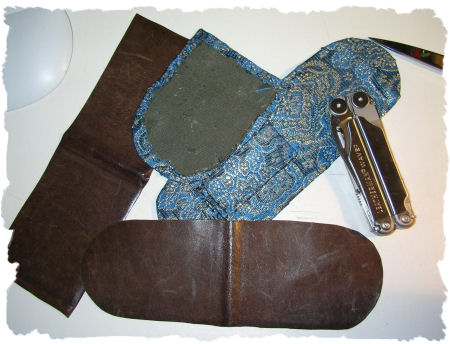 That green canvas which I use as a basic material comes from Kenya, the blue paisley styled fabric is my very special Kikuyumoja version of Bubudiu (the story goes that it once was my grandma's ball gown that I've meanwhile used on different projects ….so what am I supposed to call it except for Bubudiu? poncey?) and the leather….well, I didn't use that one in the end.
The result:
A sheath big enough to accommodate all my desired tools. Perfect!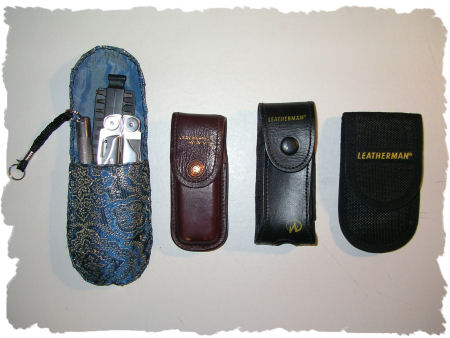 The size comparison: my new sheath, the old brown one (love it!), the ugly new one and a smaller nylon version for the Bit Set or the Wave alone.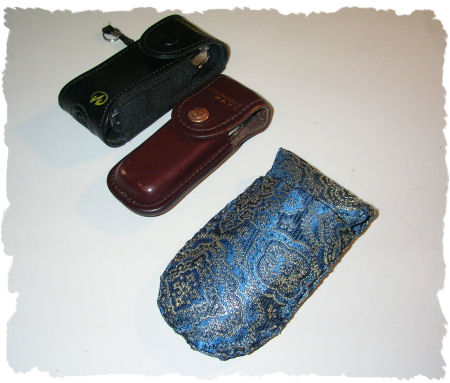 I've also added a button / snap fastener on it so closing and opening on the blue thing will be much more convenient.
Yani, I know some of you will keep on wondering why I used that blue fabric instead of just using that green canvas along with some leather on the side….actually, I don't know. I think it's some sort of passion :-)
P.S.: My new blue sheath is a bit bigger than the others but less bulky, so it doesn't wear up underneath the jacket!