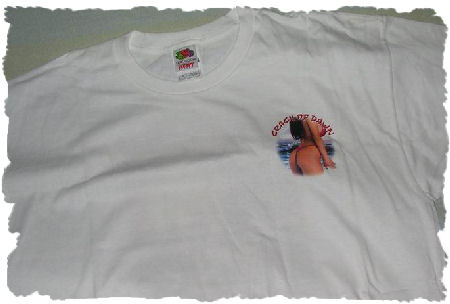 Is the­re anything on the inter­net that real­ly gene­ra­tes traf­fic? Espe­cial­ly for web­logs? Ndi­yo. Nerd-con­tent and that msn-search-nini I tal­ked about the other day. Huuu.…embarr­as­sing.
Whatever.
The­re's this jamaaa who lives in St.Petersburg, FL, USA and who's been schoo­ling with me in NBO. He moved the­re the other day becos he got a decent job offer and appar­ent­ly could­n't stand the rai­ny wea­ther over here. I think by that time no one had told him about hur­ri­ca­nes (hur­ry — cane = hako­ra hara­ka? :-) — tho­se not-so-occa­sio­nal diar­r­he­as by the Mun­gus of water. Ati bwa­na, wot exact­ly are u doing the­re? Ama should I come ova and teach u some man­ners? Ah…ntz.…tz… Kwa­ni?
Becau­se of this:


(..tho­se lea­fes weren't included..)
Ati? I real­ly real­ly appre­cia­te this, lie­ber Mathi­as, but honest­ly — would YOU wear this when your gf is around? Wot? She's the one who picked it out? (yes, I AM AFRAID of wea­ring this in public :-)
…
I like that tool bag, though. Nice one! :-)
On a more serious note: cal­ling eit­her a fixed line or mobi­le num­ber in the US from Ger­ma­ny cos­ts around 0,016 EUR (1,59 cents!)/minute. Cal­ling a ger­man mobi­le num­ber from wit­hin Ger­ma­ny cos­ts at least 0,22 EUR (22 cents!). Some­thing is SO wrong with this coun­try (and I haven't even men­tio­ned the cos­ts of sen­ding short messages…).