The other day I received an inspiring telephone call by my dear friend A.-M. from Freiburg in southern Germany, who had been schooling with me way back in Nairobi. She asked me to help her renovate her awful 80s-styled bathroom, which had been left within a "light-brownish" state since the mid 1980s. Knowing how much it means to enjoy your nature's call or even a welcomed hot bathing session in a comfy bathroom, I instantly took the next train from Bremen to Freiburg (~700kms) on a 39,- EUR ticket from Deutsche Bahn.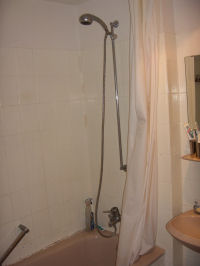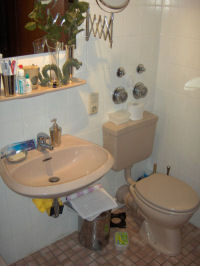 The bathroom before. Someone had already painted the brown tiles on the walls with white paint, but it had come off again and looked quite shitty. Time for a change.
The bathroom turned out to be in need of a complete renovation, starting with a new basin and a new choo. Also, my dear friend A.-M. came up with this idea to change EVERYTHING, which made me to remove the bath tub in a spontaneous mood and consequently and desperately trying to find a new tub for home delivery + somewhow trying to arrange everything (it has to be mentioned, that I am completely new to this renovation business and – as of yet – haven't done anything like that before. Tiles and this sort of stuff…).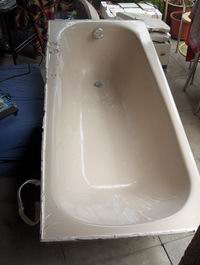 The debris after some hours. Hey, anyone in need of a second hand bath tub? :-)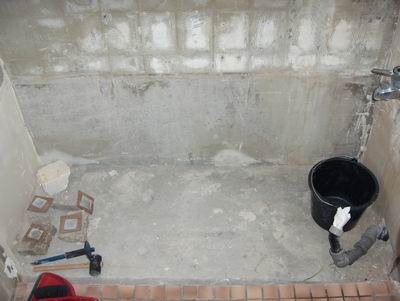 Ati? Bath tub iko wapi?

Holes…nothing but a huge hole and no shower since two days….
After spending like three days on shopping @ DIY-stores, we eventually found a good and cheap new bath tub and also bought everything else we might need as well….(I'll come back with more pics once we'll have some visual progress here…)
Now – transport still seemed to be a problem, but then: we did it our way…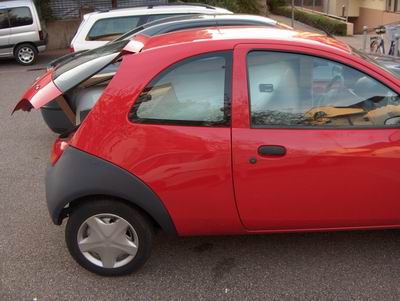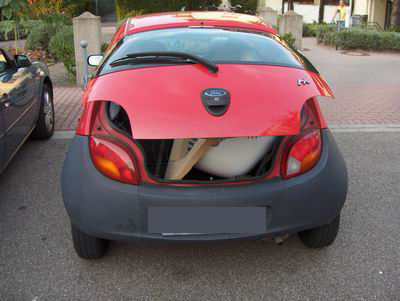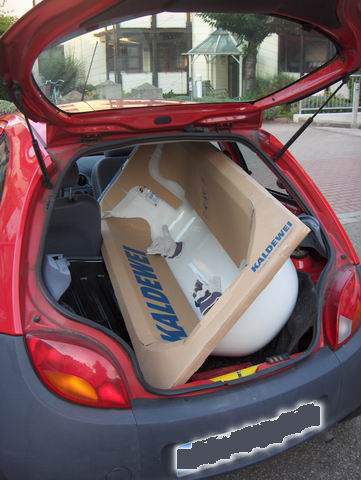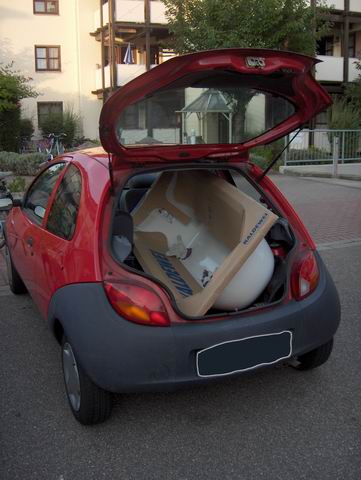 How do you transport a 6ft bath tub in a FORD KA? You just do it!
==> pls. stay tuned for more….