A Happy New Year to all of you out there and a short pictorial from how I've spent the weekend:
Moving my stuff from place A to place B.
Turns out these 0,99 € bags are the best investment to carry my belongings because they are small and light enough to be stuffed into the trunk of a horribly over-priced and thirsty ML 320CDI 4MATIC for guys like me who like to enjoy 510 Nm at least once a year.
We don't have a car and normally don't need any, so we were forced to rent a vehicle for the trip down to FFM. One generous soul from the extended family was kind enough to cough up some mbeca for this speciality though, which is why I got to enjoy this special pleasure for at least a day.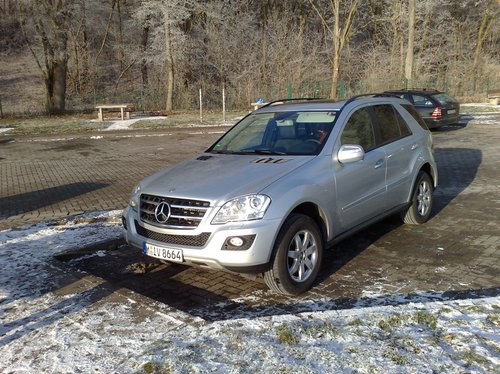 It's while driving such cars that you get to understand HipHop styles, with the gear shift right behind the steering wheel, leaving enough space for the over-sized cup holders. Next thing you realize is that this line is actually built in Tuscaloosa/USA – hence the cupholder and other extras most customers in Europe would find a bit irritating. But maybe that's the norm these days and I am just too much into more conservative HZJ7x LandCruisers and other serious 4WDs that were built for real life and not smooth tarmac roads.
The ML320CDI is a nice & powerful car, but I would never want to own it – also because I could instead buy three of these:
…and would still pay less than what I had to cough up for a tank load full of Diesel.
(Cars are like digital cameras these days – you'll seldom find good technology for the right price & size. Why??)