..that you're dealing with someone who's been to Africa: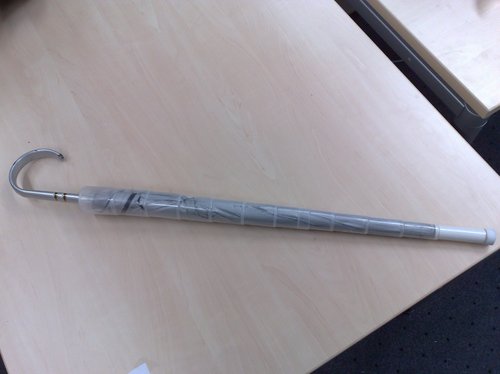 Prahlad, the Nepalese intern, confirms that these (Made in China) umbrellas are also sold in Kathmandu, Nepal – but!, Ahabwe – the intern from Uganda who's come to join us for the next two months – brought this typical low-budget umbrella (I've so far only seen abroad, but never in Europe) from Cape Town (SA) the other day.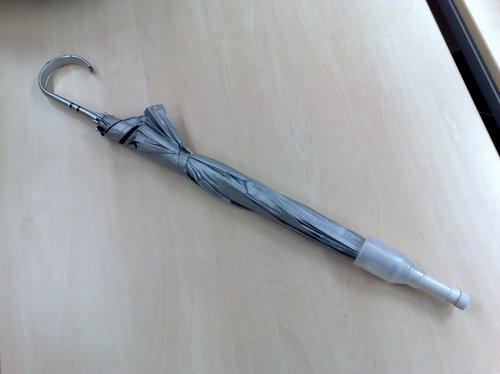 That's a lot of love for an umbrella that actually only costs EUR 2,40 (~ 30 ZAR) and isn't available in Northern Europe (where the current weather suggests that umbrellas should be given out for free…).
I guess that's what happens when you're responsible for a wife and a baby and have to save on just about everything.
filed under: necessity vs. comfort