I've play­ed with Edu­bun­tu on the office lap­top today and came across this nice suite for kids & boys like me who like to play smart games: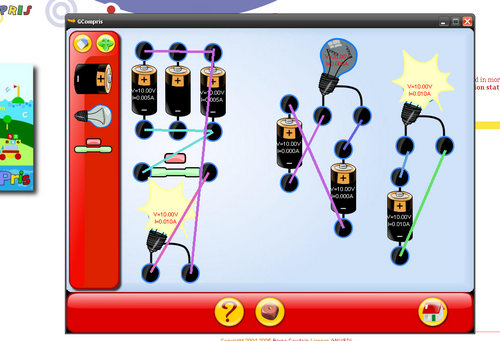 If you have access to kids ;-), think they should learn some­thing about com­pu­ters and don't want to buy any extra gadgets/toys, then GCom­pris may just be what you'­re loo­king for.
"GCom­pris is an edu­ca­tio­nal soft­ware suite com­pri­sing of nume­rous acti­vi­ties for child­ren aged 2 to 10. (…) Cur­r­ent­ly GCom­pris offers in excess of 100 acti­vi­ties and more are being deve­lo­ped. GCom­pris is free soft­ware, that means that you can adapt it to your own needs, impro­ve it and, most import­ant­ly, share it with child­ren everywhere."
"In order to pro­mo­te the use of GNU/Linux, the win­dows ver­si­on has a limi­ted num­ber of acti­vi­ties. It is pos­si­ble to access all the acti­vi­ties for a fee" — which is 20,- EUR. Best opti­on is to use the LiveCD ver­si­on, or — if you can — try Ubun­tu with the Edu­bun­tu add-on package.
Edu­bun­tu has real­ly impro­ved sin­ce I've first blog­ged about it in 2005. Nice! My new boss has 3 kids who often play in the office. So I thought about giving them an older lap­top with Edu­bun­tu + a mou­se and see how far they'll get with it.