I've played with Edubuntu on the office laptop today and came across this nice suite for kids & boys like me who like to play smart games: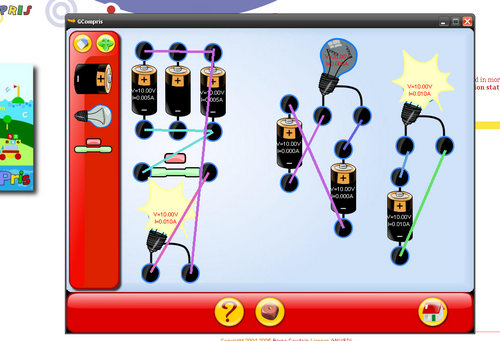 If you have access to kids ;-), think they should learn something about computers and don't want to buy any extra gadgets/toys, then GCompris may just be what you're looking for.
"GCompris is an educational software suite comprising of numerous activities for children aged 2 to 10. (…) Currently GCompris offers in excess of 100 activities and more are being developed. GCompris is free software, that means that you can adapt it to your own needs, improve it and, most importantly, share it with children everywhere."
"In order to promote the use of GNU/Linux, the windows version has a limited number of activities. It is possible to access all the activities for a fee" – which is 20,- EUR. Best option is to use the LiveCD version, or – if you can – try Ubuntu with the Edubuntu add-on package.
Edubuntu has really improved since I've first blogged about it in 2005. Nice! My new boss has 3 kids who often play in the office. So I thought about giving them an older laptop with Edubuntu + a mouse and see how far they'll get with it.