The roadside is where the action is. There are some things out there you never get to see while travelling in a car. This especially applies to those Wazungu folks in their posh & red number plated 4WD cars who spend some years here and then say they've stayed in Aaaafrikaaaaa. Yeah, right.
Something like this (scrap metal art):
the car
the musician
the kichwa tembo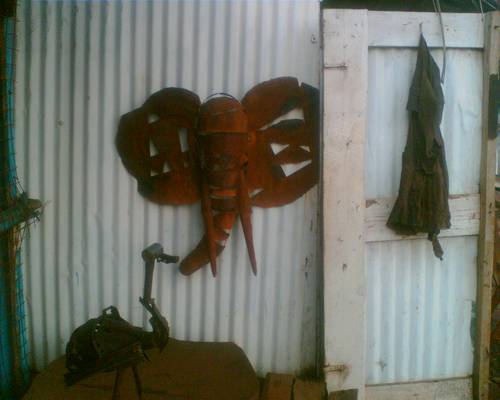 the kichwa again, this time with a flamingo and an old jacket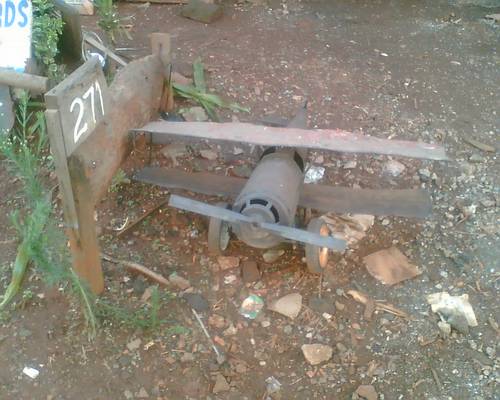 a stalled eroplani
TingaTinga paintings within nice wooden frames made out of driftwood – something where the Kenyan part in me argues that these frames can't be good kwani they are already broken and the styler-part in me thinks: woah, yeah, great safari design, these guys have nice & inspiring catalogues.
And then of course Bwana fundi seremala who takes 2 weeks to complete the door frame for this Lamu-door. Whoever ordered this door will receive some piece of really nice work. Think of something like Ksh 25.000/= and we're in business. Now that's even more than what my colleagues in Embu earn every month. Jobgroup J & K in the public service, you know?
There's something about this City of Nairobi that always makes me come back.