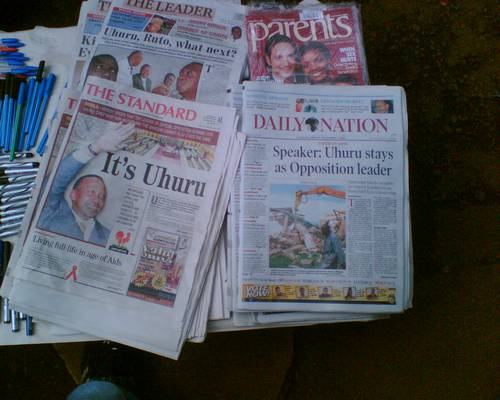 ==> The Daily Nation has a new layout which looks quite nice. Lots of whitespace for more informations on top (ati, when I rented uhuru.de in 1999, I didn't know there's this jamaa by the name of Uhuru Kenyatta becos by that time he was still making love to booze).
—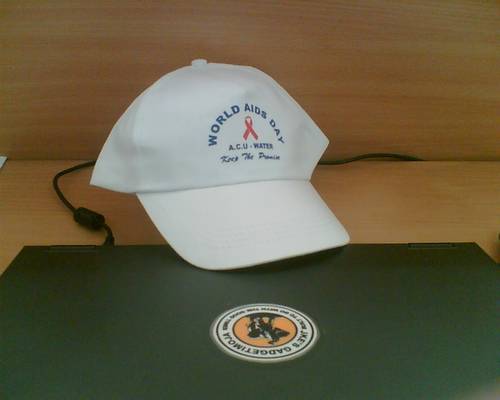 Today is WORLD AIDS DAY – and upon arrival at the office, I was given this cap.
Now I don't know how this cap actually relates to this deadly disease, lakini I am reminded of that HIV/Aids Workshop I participated in earlier this month – and it still showed me that there's a lot to talk about.
I shall wear it proudly to promote discussions on this important issue. As far as I feel, HIV/Aids isn't something we can afford to ignore. My thoughts are with those that have lost their friends and family due to this ******* virus. Is there any data out there on the economic damage this has created for the country?
Imagine the amount of ARVs that could have been bought instead of printing such caps.