1. US-$ 320 million. Now THAT'S a lot of money.
2. I really miss my guitar(s) as mentioned earlier. Something that will sweeten up lonely evenings in Embu and/or make me play along to the One Man Guitar show next door which happens to entertain me every single evening. Btw, what do you call these big (kikuyu) country hats anyways?
On my way to work, I stopped by Nairobi's oldest music shop Assanands on Moi Avenue and asked for cheap guitars. There are these pictured below which sell for about Ksh. 4.550 /= and are actually made somewhere in Western Kenya. The finish isn't that nice, but they work and, again, they are MADE IN KENYA. Holadiho!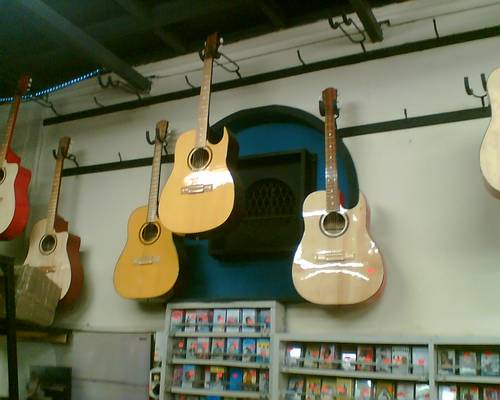 …and then of course there are some Made in China which sell for slightly more, around Ksh. 5.000/= and have a much better finish: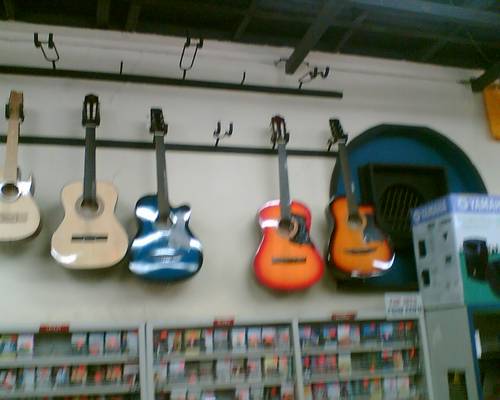 Now let me think about this investment.
3. Next door to Asanands is the "Bookpoint" – a very nice book shop for those books you won't find in other places of the country. I came here to look for another copy of these Kikuyu-language books I bought earlier this year. They didn't have them. But what they have is this: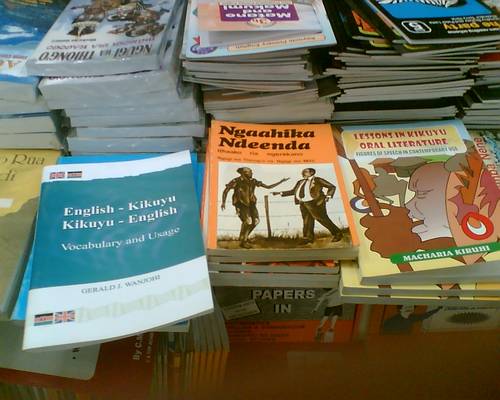 An "English-Kikuyu , Kikuyu-English" dictionary for a horrendous price (Ksh. 500/=) – but since I'd been looking for something like this for a long long time, I invested my last money (hey, I am only left with the Matatu fare back home!) to get a copy. Now this is something I shall copy for Kui! :-)
Says the author, Gerald J. Wanjohi: "(…)..Here in Kenya we know that rural children quite often outdo their urban counterparts at the national exams. The latter have very little knowledge, if any, of indigenous African languages…..(…)….The aim of this small book is to help Gikuyu-speaking people love and learn their language along with their traditions."
Mageria no mo mahota. (~ trying is succeeding)