Has anyone ever blogged from Garissa? Yes? No?
Could be, actually, as I've seen a very nice office here in Garissa where the dudes had a well working DSL connection. And I've never seen a place SO full of 4WD cars with short wave antennas – most of them of course donated by foreign governments and / or churches. This place sure is interesting – it's my first day here until the end of this week, and I somehow like it.
Now for those who don't know what & where Garissa is: it's a town city in North Eastern Province in Kenya with a population of about 66.000, located on Tana River. Which is why we've come here…
On the way to Garissa, we've passed this blocked flood bridge, where the floods actually looked for another way OVER the street….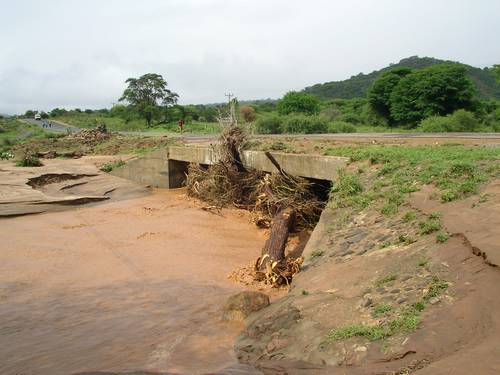 ..and had their share of the tarmac.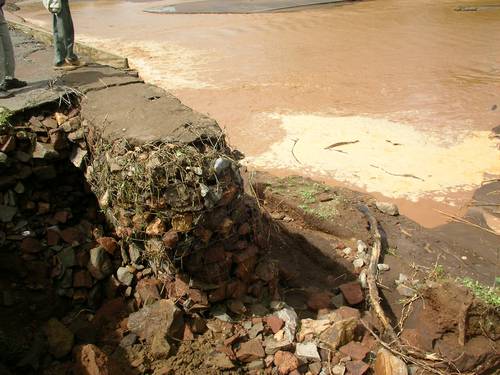 Upon arrival in Garissa, we went to the local office and found this automatic rain gauging station that had been installed by the Japanese (JICA) in 1989 – and never been serviced since then. Now that's what I call wrong development aid. We removed it, took it with us for repairs and gave our Garissa jamaa a manual, very jua kali-made rain gauge instead. Which works and doesn't require much service.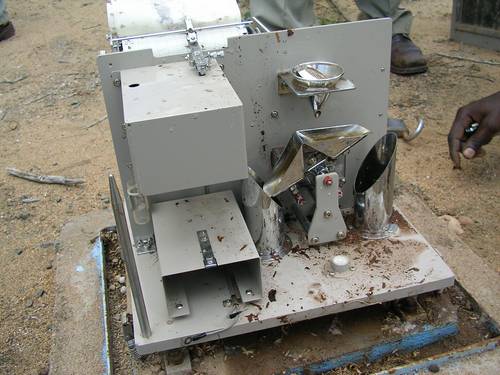 We're here in Garissa to asses the renovation costs of our local branch, and do some river gaugings on Tana river.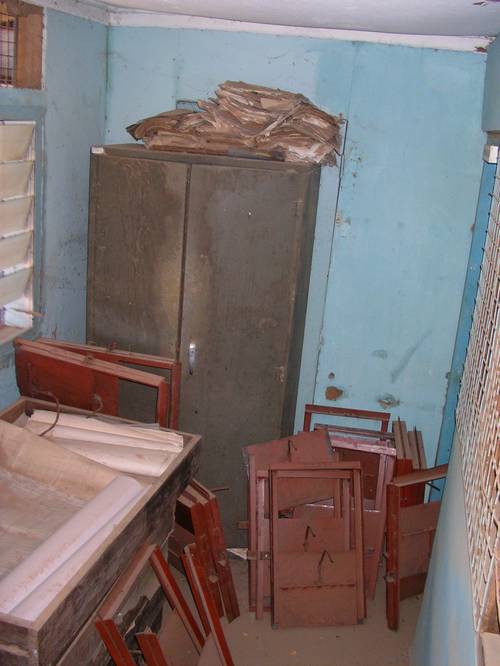 Now that's nothing else but taking a propeller-styled device, lowering it into the river from a bridge and measuring its revolutions within a certain amount of time which then translates into the discharge of the river at this specific point.
And although there's nothing much you can actually see, such experiments of course attract lots of people who all look down from the bridge, trying to see what these people are doing.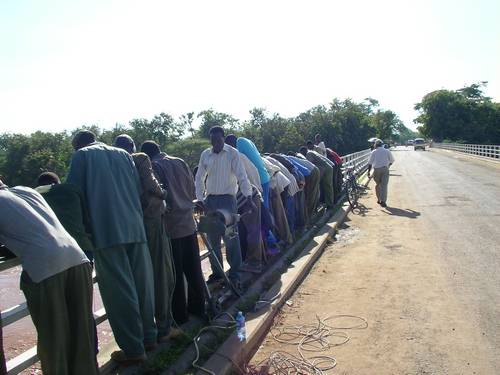 In the end of the day we continued working until the rains really intensified and I ended up being completely soaked to the bones!
Doing such work also gives you the chance to see such wonderful colours:
That thing down right is the water intake for Garissa's water supply!