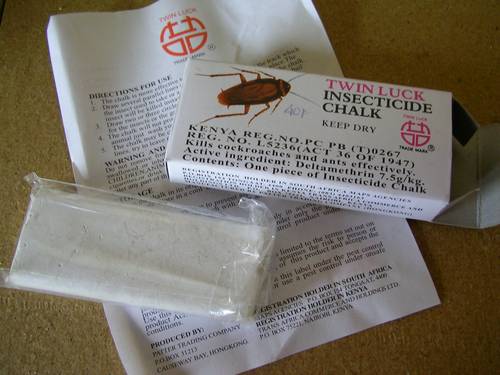 "TWIN LUCK" insecticide chalk…..this stuff actually WORKS!
I was cleaning the bathroom when a really huge cockroach climbed my leg in panic. I think it didn't like the DETTOL I poured on its homebase. Well, bad luck, Mr Cockroach.
After the water dried up, I applied this chalk and just after a few minutes, I saw a middle-sized cockroach running through the drawn chalk lines and instantly falling on its back and dying. An amazingly effective poison.
(Insects kama ants are ok for me, lakini these cockroaches come from the sewage tank and THEN walk over my food & dishes. Not nice…).