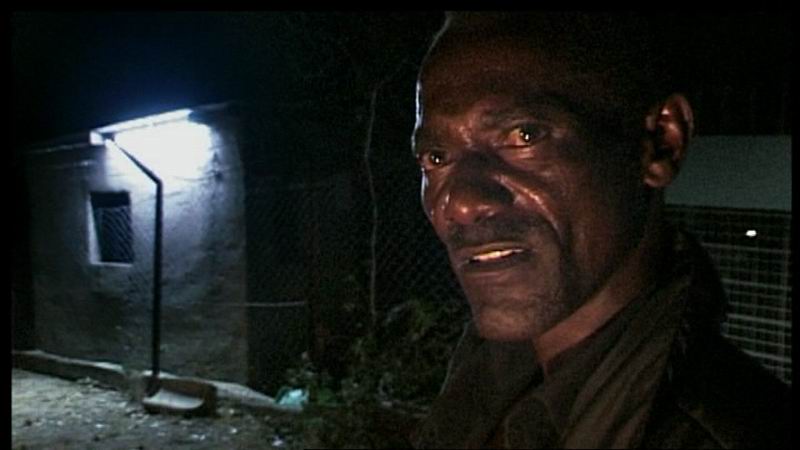 …the man was killed here before, by cutted with this pangas into pieces. I got the job because he was killed.

When I hear some robbery, I can just go sloooowly, now will be waiting becos what is needed: don't shoot him if he is out of the fence. What is needed, you wait him enter in the fence, and then you can shoot him. Inside of the fence.

And if you are heeero, you can even leave him after getting in the fence, you can even leave him and then you wait till you know what he needs to do. Maybe to run with the car, or to take the tyre of the car, or to broke the door to find where's the cash – then you caaan: shot him.

Therefore, you must be ready for fight.
There's something to this man called Raphael, a man working as an askari (night guard) protecting the National Fishing Institute in Hubert Saupert's award-winning documentary "Darwin's nightmare" (as mentioned earlier), that still fascinates me. What exactly is it? His low and soft voice I've seen with so many other askaris before? I don't know.
What I do know, though, is that this is the best documentary I've seen by far.

Simba mwenda kimya ndiye mla nyama.