Around this time last year, I went to Ams­ter­dam, NL to visit a friend. Ams­ter­dam is a cooooooool place to be :-) A busy city with a huge cul­tu­ral mixup, lots of tou­rists and many small inte­res­ting details to discover.
Among tho­se inte­res­ting things was this shop cal­led LUSH — fresh hand­ma­de cos­me­tics (bet­ter than The Body Shop if I may say so). Until then, my self-inflic­ted exi­le in this rural area cal­led Kiji­ji never made me rea­li­ze that the­re are some LUSH shops in Ger­ma­ny as well. Anways, the­re are two or three LUSH shops in Ams­ter­dam and I ended up buy­ing all sorts of SOAP (Swa­hi­li: sabu­ni) for my fami­ly. That is, sin­ce nobo­dy smo­kes at home, I could­n't come up with any home­ma­de ash­trays made out of clay or other useless stuff… Ima­gi­ne it's Xmas and you'­re in for tho­se soap pres­ents. Yeah, gre­at. They LOVED it, though. Soap is always wel­co­me! (atten­ti­on: plea­se do not bla­me me for any exces­si­ve shop­ping on lush.com — i know they'­re having an adic­ti­ve pro­duct ran­ge…and no, i am not metrowhatever… :-)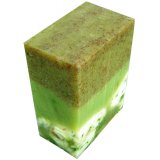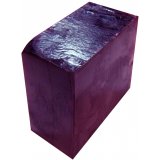 Sabu­ni à la LUSH: EXTRA VIRGIN OIL SOAP, OOH LA LA SOAP, DEMON IN THE DARK SOAP
So today I pos­ted this Lea­ther­man mod of mine on Craft­s­ter and came across ano­t­her inte­res­ting thread on home­ma­de soap. SOAP! Sabu­ni! Kiku's soap? Should I try to make some soap as well? Obvious­ly, I would call it Sabu­ni­mo­ja® then.… :-)
…which points me to ano­t­her issue I've been thin­king about: the inco­me genera­ting pro­ject, as I would like to call it.
Whe­ther you'­re employ­ed or working as a free­lan­cer, it's always nice to have some sort of extra inco­me, some­thing that will give you more inde­pen­dence. Of cour­se one could start doing resel­ling, like sel­ling Kikois from Kenya on eBay or may­be wood car­vings or other nice stuff. Howe­ver, how do you adver­ti­se tho­se pro­ducts over here? Who would buy a Kikoi on eBay in Euro­pe except for tho­se who have been to East Afri­ca and know about the many uses a Kikoi can pro­vi­de (I never tra­vel without my Kikoi!).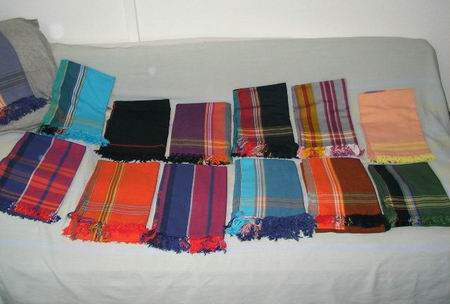 Some of the Kikois I've tried to sell…
A friend of mine star­ted a shop online — she sells tren­dy bags and other access­ories, even some from Kenya. I'll still have to ask her about cus­tom and ship­ping char­ges — all cos­ts that add up to the pri­ce. Also, ano­t­her pro­blem with resel­ling is the qua­li­ty. Sup­po­se you have a good manu­fac­tu­rer who sup­plies you with a cer­tain hand­ma­de pro­duct — can he real­ly gua­ran­tee that his under­stan­ding of qua­li­ty equals yours? The way I under­stand it is that qua­li­ty = same stan­dard all the time. Now ima­gi­ne tho­se Kikois with their flaws — how do you exp­lain that to cus­to­mers? "Yeah, you see, tho­se are hand­ma­de products..blabla…". Not ever­yo­ne is as rela­xed and easy going on such things as I am, accep­t­ing such qua­li­ty faults…and then of cour­se the­re's The Kikoy Co. that has a beau­ti­ful ran­ge of Kikois & other gre­at clothes. Expen­si­ve, but good.
So what kind of pro­ducts do have a mar­ket in todays world? As for Ger­ma­ny, it has to be very cheap or very expen­si­ve in order to sell. And the­re will never be a way to com­pe­te with pro­ducts from low-cost coun­tries, so I bet­ter stick to an exclu­si­ve product.…like hand­ma­de soap?
And why hand­ma­de, why not some­thing vir­tu­al like a web­site? Becau­se I can. And becau­se I would like to crea­te some­thing that i can touch with my hands, some­thing that will be the­re after I've pul­led the plug. Some­thing eco-effec­ti­ve, some­thing with a cer­tain sus­taina­bi­li­ty and some­thing that can be of use whe­ther in Ger­ma­ny in the cold win­ter or in Kenya some­whe­re upcoun­try in the dry savan­nah or even at the beach. Let's see what the future brings…