Around this time last year, I went to Amsterdam, NL to visit a friend. Amsterdam is a cooooooool place to be :-) A busy city with a huge cultural mixup, lots of tourists and many small interesting details to discover.
Among those interesting things was this shop called LUSH – fresh handmade cosmetics (better than The Body Shop if I may say so).  Until then, my self-inflicted exile in this rural area called Kijiji never made me realize that there are some LUSH shops in Germany as well. Anways, there are two or three LUSH shops in Amsterdam and I ended up buying all sorts of SOAP (Swahili: sabuni) for my family. That is, since nobody smokes at home, I couldn't come up with any homemade ashtrays made out of clay or other useless stuff… Imagine it's Xmas and you're in for those soap presents. Yeah, great. They LOVED it, though. Soap is always welcome! (attention: please do not blame me for any excessive shopping on lush.com – i know they're having an adictive product range…and no, i am not metrowhatever… :-)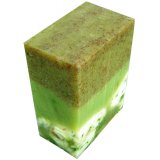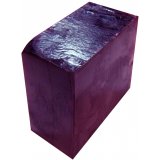 Sabuni à la LUSH: EXTRA VIRGIN OIL SOAP, OOH LA LA SOAP, DEMON IN THE DARK SOAP
So today I posted this Leatherman mod of mine on Craftster and came across another interesting thread on homemade soap. SOAP! Sabuni! Kiku's soap? Should I try to make some soap as well? Obviously, I would call it Sabunimoja® then….   :-)
…which points me to another issue I've been thinking about: the income generating project, as I would like to call it.
Whether you're employed or working as a freelancer, it's always nice to have some sort of extra income, something that will give you more independence. Of course one could start doing reselling, like selling Kikois from Kenya on eBay or maybe wood carvings or other nice stuff. However, how do you advertise those products over here? Who would buy a Kikoi on eBay in Europe except for those who have been to East Africa and know about the many uses a Kikoi can provide (I never travel without my Kikoi!).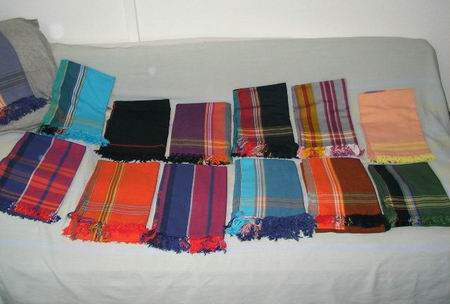 Some of the Kikois I've tried to sell…
A friend of mine started a shop online – she sells trendy bags and other accessories, even some from Kenya. I'll still have to ask her about custom and shipping charges – all costs that add up to the price. Also, another problem with reselling is the quality. Suppose you have a good manufacturer who supplies you with a certain handmade product – can he really guarantee that his understanding of quality equals yours? The way I understand it is that quality = same standard all the time. Now imagine those Kikois with their flaws – how do you explain that to customers? "Yeah, you see, those are handmade products..blabla…". Not everyone is as relaxed and easy going on such things as I am, accepting such quality faults…and then of course there's The Kikoy Co. that has a beautiful range of Kikois & other great clothes. Expensive, but good.
So what kind of products do have a market in todays world? As for Germany, it has to be very cheap or very expensive in order to sell. And there will never be a way to compete with products from low-cost countries, so I better stick to an exclusive product….like handmade soap?
And why handmade, why not something virtual like a website? Because I can. And because I would like to create something that i can touch with my hands, something that will be there after I've pulled the plug. Something eco-effective, something with a certain sustainability and something that can be of use whether in Germany in the cold winter or in Kenya somewhere upcountry in the dry savannah or even at the beach. Let's see what the future brings…