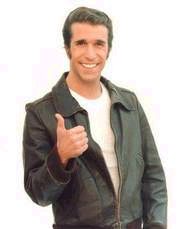 Today it occur­red to me that I will need to tell my estee­med rea­ders some­thing about my pri­va­te life. You know, some of tho­se jui­cy details that would never be gla­mou­rous enough to make it into high gloss maga­zi­nes one would pro­bab­ly be rea­ding at the favou­rite hair­dres­sing salon.
Ndi­yo, today I would like to tell you about my polyphogamy.
Being a very tra­di­tio­nal per­son, I had mana­ged to make some small deals here and the­re to even­tual­ly cough up enough dowry that would enab­le me to mar­ry my loved ones.
Yes, plu­ral.
I am a man with a big heart. Eh, how could I mar­ry one woman only, if at the same time I can AFFORD even more? You see, I am a rich man with a biiii­ig car and the­re's always enough food at home. Bes­i­des, what is it that women requi­re? You will need to pay atten­ti­on to them, care for them, play with them, give them lots of love and be a nice man all the time. You'll need to be cool, but still lovely. If you fol­low tho­se rules, the­re will be no trou­ble. Ha! That should­n't be too difficult…
Now, sin­ce I am just 29 years old and still need to earn more money, I've sett­led for only two women right now. As time goes by, the­re will surely be more women com­ing along. As a true Kiuk, I am natu­ral­ly aiming at having nine plus one or may­be also ele­ven minus one women — all of which would have names like Wan­je­ri, Wan­ji­ru, Wam­bui, Wan­gui, Wan­ge­chi…etc.…Right now I am at num­ba one and two. Hey, and … well … you know .… a bit of chea­ting here and there..hmm? aahhh c'mon.…you know, a man has his needs from time to time… And bewa­re! — you know the traditions.…if a woman deci­des to lea­ve her hus­band, he has the right of clai­ming back all his dowry. Yeah. I am THE MAN.
My two beloved and hono­u­red women at home are very dif­fe­rent. As much as I like to have the big choice, I've mana­ged to get a FAT one (Wan­je­ri) and a slim one (Wan­ji­ru). Now, tho­se ladies are alrea­dy kee­ping me busy. Yes, they requi­re a lot of ener­gy from me and in the last 2–3 mon­ths I haven't been at home that much, so I could­n't play with them as much as I wan­ted to. But now I am back and…ohhhhh.…I guess you know what that means? Yeah. As I said, I am THE MAN.
At home, that is.
I cho­se the FAT one becau­se she pro­du­ces a good sound when I play with her — you know all tho­se aaaahhhs and ooohhhs. And the slim one? She's not that acti­ve, rather pas­si­ve. Needs a lot of ener­gy to get goin', but still, a won­der­ful slim figu­re and just the right body to suit my eyes. Both of them have a won­der­ful per­so­na­li­ty. Very tole­rant, open-min­ded and somehow cos­mo­po­li­tan. We get along qui­te well. I love them and they love me. I also love their voices — espe­cial­ly when they sing tho­se lul­la­bies to the child. The child? Yes, we do have a small son. We'­ve given him the name "the baby" sin­ce we could­n't find a bet­ter name. I alrea­dy thought about cal­ling him kîhîî but my andû-a-nja agreed that it would­n't be too smart to call him that way. Eh, we'­re living by the rules of demo­cra­cy at home. Well, at least I am still the man…
Oh! How could I be so rude! The Inter­net being a visu­al medi­um, I for­got about showing you some recent pic­tures of my loved ones. Sor­ry! Here they are: my beloved wifes and our son. Enjoy! :-)
(~spea­king of gen­der-based issu­es — plea­se make sure to check out this nice web­site I've just come accross)