Look what I found in our mail­box today!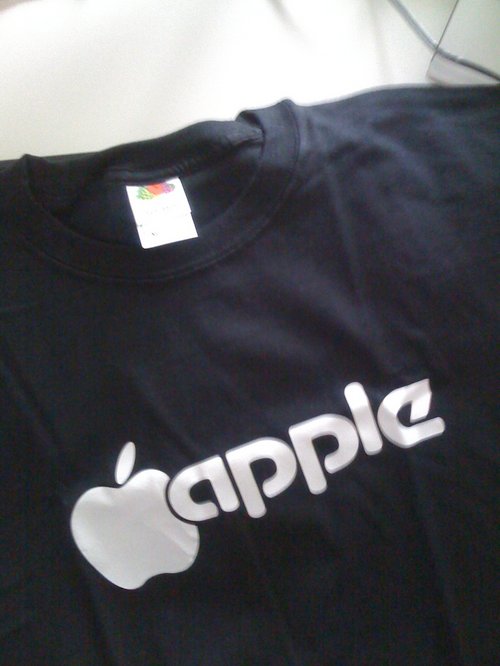 (pic is a bit blur­ry becau­se it was taken with an Apple device ;-)
Apple-fan­boy s(ch)wag for an upco­m­ing Apple fan like me. What a plea­sant surprise!
All the way from the United Arab Emi­ra­tes via my dear friend Tur­bo­da­ve.
Asan­te sana, bro!
Dis­c­lai­mer: this isn't the Mot­ter Tek­tu­ra or Cup­er­ti­no font, but still comes very clo­se to the ori­gi­nal…