I never real­ly unders­tood why ppl would publish boring cat (lol­cat) con­tent online — until we got to take care of one ourselves.
As far as I am infor­med, ster­li­zied cats kill mice and birds becau­se they want to teach you — the dumb human being — how to pro­per­ly hunt them.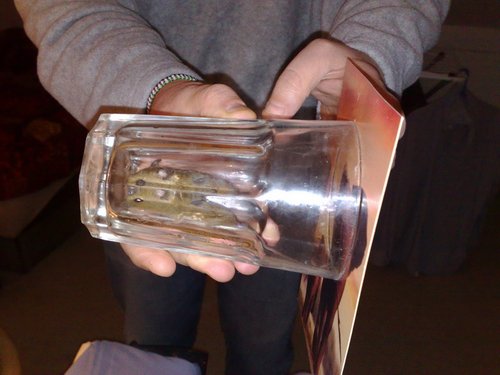 This one sur­vi­ved and was released to the garden.…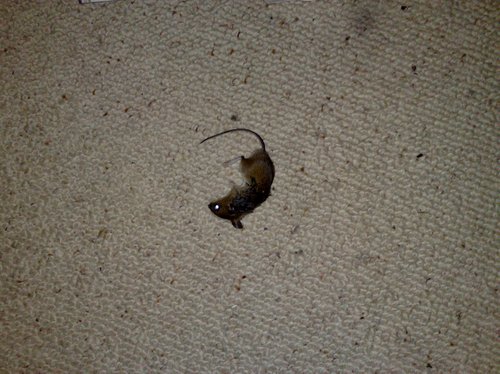 …while others did­n't make it.…(killed a few minu­tes ago).

"Look, tha­t's how it's done, JKE".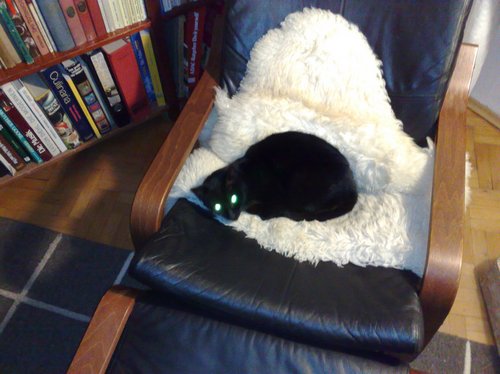 "Must Kill All Humans"
Who needs hun­ting skills if the cat can do the job?