A short tweet by fel­low blog­ger Sascha Lobo brought me to smava.de and to the ques­ti­on if sma­va could also work in a coun­try like Kenya?
In other words: do we have to lea­ve this inte­res­ting mar­ket to the big play­ers only — who are good at tar­ge­ting Ken­yans abroad (~ trips from Stan­Chan & Equi­ty Bank CoKE to the UK & USA etc.)?
(The Ger­man) smava.de is simi­lar to zopa.com — a "social len­ding" plat­form, much like kiva.org but tar­ge­ted at ever­yo­ne — unli­ke kiva that "lets you lend to a spe­ci­fic entre­pre­neur in the deve­lo­ping world, empowe­ring them to lift them­sel­ves out of pover­ty".
So I was won­de­ring: could zopa/smava also work in Kenya? As far as I've unders­tood it so far, kiva is tar­ge­ted at entre­pre­neurs in such are­as whe­re banks are far away and the­se kind of micro­credits a good oppor­tu­ni­ty to obtain a loan to an other­wi­se non-exis­tent alternative.
But what about zopa and sma­va that clear­ly depend on pro­vi­ding a risk asses­ment aka credit rating? Do we have such exter­nal rating ser­vices in Kenya for pri­va­te customers?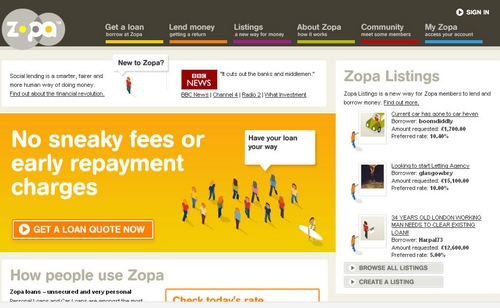 Ati, I am not the mbe­ca guy here, but may­be you are and know much more about the pre­vai­ling con­di­ti­ons in the credit indus­try. In any case, plea­se feel free to lea­ve your com­ment below. Thx! :-)
As for me, I was just thin­king about how the pro­vi­si­on of such an online plat­form could help pull back assets from abroad in a much easier and pro­bab­ly also much more inte­res­ting way as you get to choo­se whe­re to invest + won't have to pay your bank for this. Is it real­ly that simple?