Note to mys­elf: never chan­ge a run­ning system!
I real­ly have to keep on tel­ling mys­elf not to ver­schlimm­bes­sern any appro­ved sys­tem. Just becau­se a modi­fi­ca­ti­on is pos­si­ble, the "hack" often isn't better.
Case in point: When I recent­ly *upgraded* the ori­gi­nal sil­ver cover on my Nokia N95‑1 to a black Made-in-Chi­na cover, I also swit­ched to a new (and fake) came­ra lens cover — which appar­ent­ly comes with a very low-qua­li­ty plastic lens. The ori­gi­nal lens cover isn't that much bet­ter, but it still is. Guess it comes with a pola­riz­a­ti­on fil­ter. So today I've swit­ched back to the old lens cover et voilá, macro mode has impro­ved to the old sharpness. Sweet!
macro mode with fake lens cover: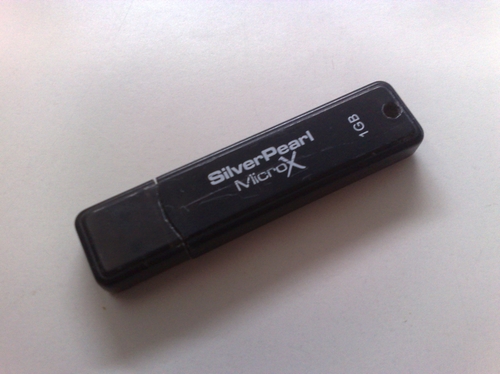 macro mode with ori­gi­nal lens cover: