Dear Colleagues,
in case I happen to be out of office during the next few weeks – here's why: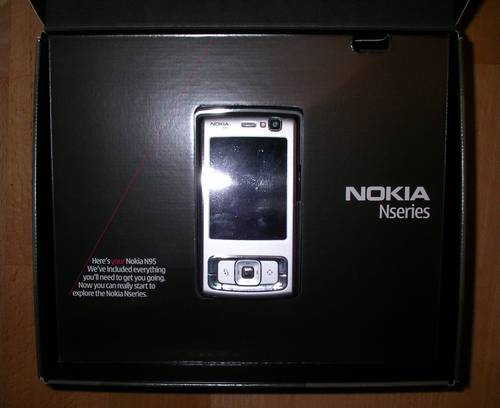 Seriously, after 1hour of playing with this awesome gadget, figuring out all important shortcuts & testing various applications like surfing & phoning via WLAN (VoIP…sweet!) or the internal GPS, I realized that this new phone really is a kick-ass gadgetimoja. In fact, it is the best Nokia I've ever used.
Especially since I am migrating from a Nokia 6230i which runs on the S40/2nd edition operating system, whereas the Nokia N95 comes with a cool S60/3rd edition OS.
For my non-techie readers:
S40/2nd = driving to Mombasa in a Toyota Corolla
S60/3rd = being driven to Mombasa in a luxurious Mercedes Viano mini bus, with nice music, a great video system, a playstation on board as well as a broadband internet connection all the way from downtown Nbo to Likoni ferry.
(this phone with an external wireless keyboard, available as an optional extension = flying to Mombasa)
N.B.:
1. The Ministry of Finance has not been informed on this purchase.
2. Financing for this device has been secured through external fundings, with lots of donors support and a fair interest rate.
3. WTx is an iPhone? :-)