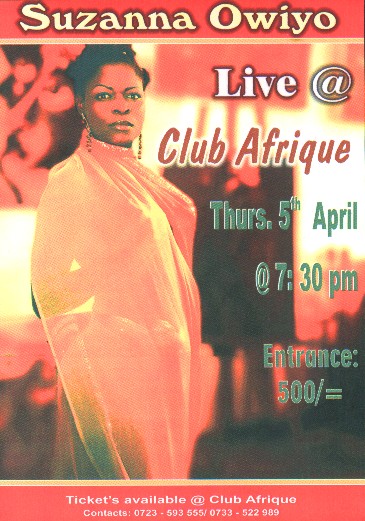 Suz­zana Owí­yo live @ Club Afrique
Are the­re any blog­gers & rea­ders out the­re who are going to attend this event?
[via Bar­ba­ra, thx!]
Btw — is the­re any other Ken­y­an blog out the­re (des­pi­te of artmatters.info) that covers the art sce­ne in Nbo? A blog that could be aggre­ga­ted on KBW or Masha­da?