Something I will never understand in Kenya is why there are huge amounts of various bakery products such as marble cake or muffin cake – and yet they a) still look the same = lack of unique characteristics = confuses customers, b) taste the same way and c) are dry and only taste when eaten with tea or coffee. Dito shortbreads and other british heritage a.k.a. these-guys-don't-know-how-to-cook&bake-foodstuff. Ati, scones? Oh c'mon, please…
Like there are SOOOOOO many differenct types of cake one can bake and still, all they do is trying to sell us the same, very boring and mono-typed dry cake. Sometimes with a bit of chocolate or even a sugar icing – but that's about it then.
Why? It's not that Kenya lacks the ingredients – eggs, flour, baking powder, sugar, milk, chocolate, fruits, vegetables, cream, etc. – it's all there! So how come there are only a few GOOD selected bakeries countrywide? Anyone remembers this (jewish) bakery/café in ABC Place, Nairobi (back in the 1990s)? A piece of (very tasty!) Schwarzwälderkirschtorte sold for about Ksh. 120/= back then…
—
Looks like HUGO, by Hugo Boss. And smells like HUGO, by Hugo Boss.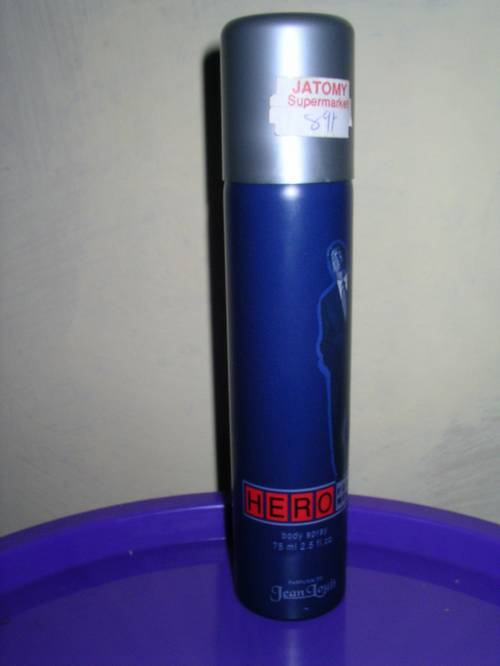 But costs Ksh. 89/=, which is about EUR 1,-. Hehehe….
—
They should actually sell such a sharpening stone with every Made-in-China knife sold around the world. Imagine I had to go to Nairobi to get this one for 50 bob – my dear Embu folks tried to sell me an iron file…oh my. And these chinese manufacturers sometimes even have the guts to put a GERMANY writing on their "quality" knives. Bastards…