Moi Inter­na­tio­nal Sports Cent­re — what a grave.
(a) Swim­ming cos­ts 100/= Kshs for adults, 50/= for Kids.
Bap­tism 50/=, Pho­to ses­si­ons 1.000/= and Video ses­si­ons 5.000/=.
(b) What you see in front of the pic­tu­re is the over­grown par­king lot of the sta­di­um. The lamps all lack their bulbs and the who­le area behind the sta­di­um resem­bles a small (bird) sanc­tua­ry — we even saw a gui­nea hen.
© With just a litt­le bit of main­ten­an­ce, this place could real­ly look beau­ti­ful as the faci­li­ties still look very pro­mi­sing and were def. made to last longer.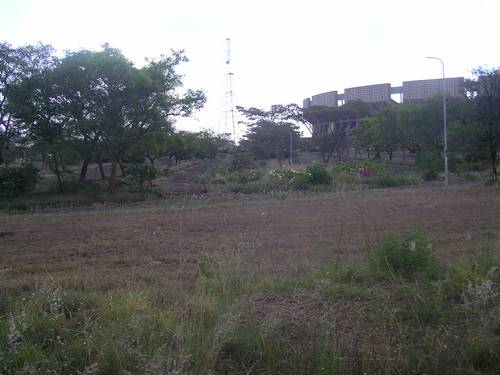 Who is in char­ge of this place?