Moi International Sports Centre – what a grave.
(a) Swimming costs 100/= Kshs for adults, 50/= for Kids.
Baptism 50/=, Photo sessions 1.000/= and Video sessions 5.000/=.
(b) What you see in front of the picture is the overgrown parking lot of the stadium. The lamps all lack their bulbs and the whole area behind the stadium resembles a small (bird) sanctuary – we even saw a guinea hen.
(c) With just a little bit of maintenance, this place could really look beautiful as the facilities still look very promising and were def. made to last longer.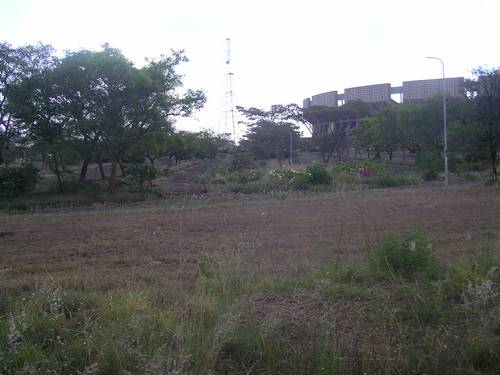 Who is in charge of this place?