Oh, one more thing: I just ope­ned the brand-new 2007 edi­ti­on of IKE­A's cata­log for the Ger­man mar­ket (nice, real­ly nice this time) and stumb­led across an irri­ta­ting state­ment by the desi­gner of a new car­pet cal­led "ANDREA":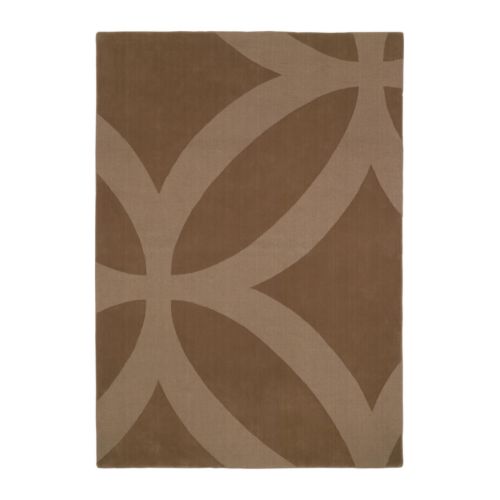 "The ANDREA car­pet", as the desi­gner is quo­ted here on page 243 of the ger­man edi­ti­on, "repres­ents (to me) a mee­ting bet­ween Afri­ca and Asia. A mee­ting bet­ween tra­di­tio­nal pat­terns and modern design. I hope (that) I could catch the atmo­s­phe­re of this exci­ting mee­ting". (trans­la­ted)

And just as well as I could easi­ly dis­miss this as the usu­al mar­ke­ting bla­bla, it did make me won­der for a moment WHAT exact­ly the desi­gner had in mind when he thought about Afri­ca and Asia.
Now, I spent some years of my life on the Asi­an and on the Afri­can con­ti­nent — and ins­tead of try­ing to ima­gi­ne wha­t's so Afri­can or Asi­an about this design / whe­re the ste­reo­ty­ped eth­no sym­bols are com­ing from, I ins­tead won­der what others would asso­cia­te with Euro­pe and let's say the North Ame­ri­can con­ti­nent? What kind of sym­bols, design would you asso­cia­te with tho­se worlds? At the moment, I can't think of anything in par­ti­cu­lar that could descri­be tho­se con­ti­nents as a who­le except may­be for cur­ren­cy symbols ($ & €).
IKEA — a micro­cosm full of con­tro­ver­si­al messages? Wait, wait…isn't this typ­cial scan­di­na­vi­an humour?
AOB: August 31st is Blog­Day! [hat tip, Hash!]
AAOB: "If you have a goat worth twen­ty Dol­lar, you can buy shares here for twen­ty Dol­lar." [via] (Mbu­zi­mo­ja, my dear, plea­se: on our next trip to Hoima, let us pls stop in Kam­pa­la and check out the exchan­ge rate, ok? I know you are pri­celess to me, but this will help to nego­tia­te the dowry with your mum :-)