Mental's and Hash (recent) stay in Nairobi inspired me to check out Google's Map API and how it could be implemented on a simple website in order to get a detailed overview of internet cafés / cybercafés in Nairobi.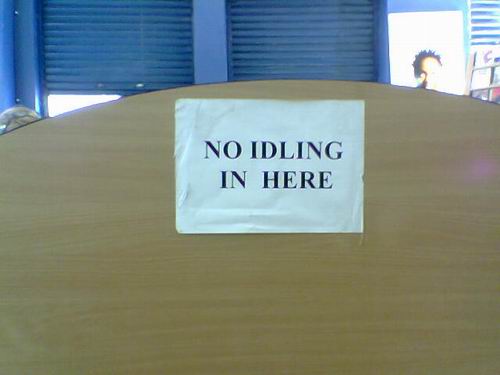 The idea is to get an updated, accessible online resource that lists all internet cafés in Kenya and user-based input/rating of the offered services.
Unfortunately, there's no real map available from Google for the City of Nairobi – only a cloudy satellite image. And of course, downloading images takes time – especially if you're connected via a lame modem connection that keeps on hanging up. So, Google's Map service doesn't seem to be a good option for this at the moment…
Ok, to make it short, here are my questions:
Did anyone come across an updated list of something like "best internet cafés in town" for e.g. Nairobi?
If it doesn't exist yet – wouldn't it be nice to have something like that – maybe just a simple list / page that could also be accessed via mobile phones (WAP 1.x) and/or printed out for fast reference?
Whenever someone blogs or speaks about internet cafés in Nairobi, ppl start dropping in their 2cents on where they regularly surf the web and we end up getting lots of useful hints. I think it would be nice to compile all these (dynamic, of course, as quality & services change) informations on a single page.
Maybe on kenyaunlimited.com?
(Pls don't hit me if this already exists on places like Mashada or so :-)