On personal request, please allow me to post the following snapshots from Nairobi. Now, that's for you, Irene & Steve. Enjoy! :-)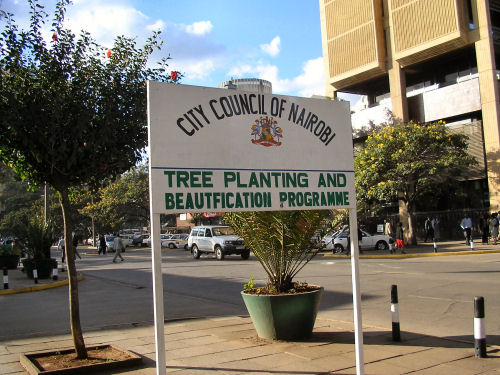 There is also this sign that reads "for the Betterment of…"
Let's have chicken today!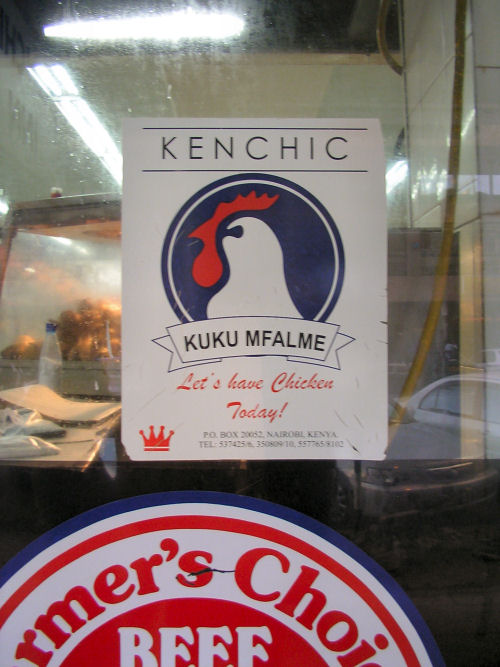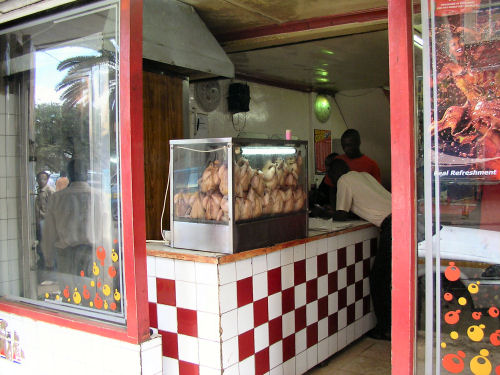 Anyone for a crispy chicken?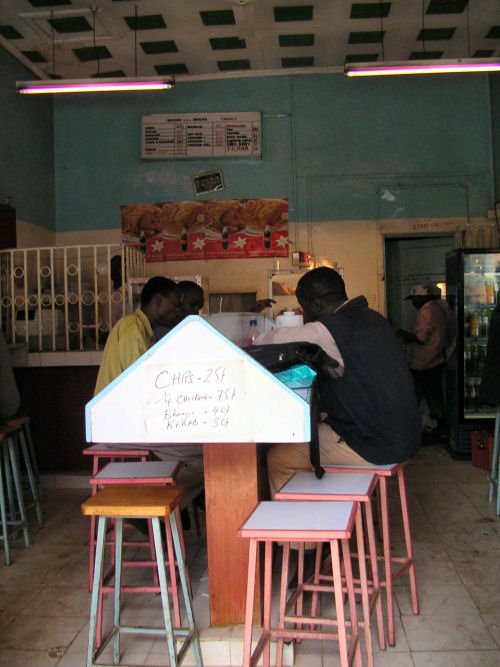 Hundreds of computers in town, printing services availaboooool right next door on Moi Avenue…and these guys just can't get their signboards written on a normal piece of paper in clear letters. But then – this also works….

WIMPY!!!

WIMPY!!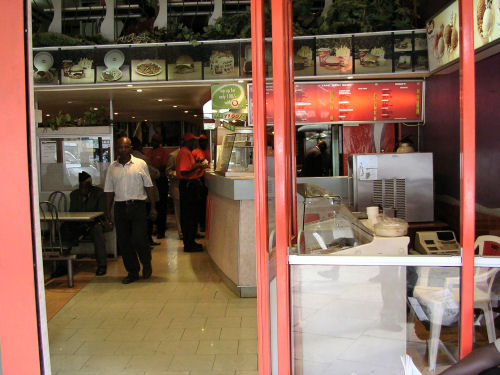 Buy Safaricom Credit @Wimpy!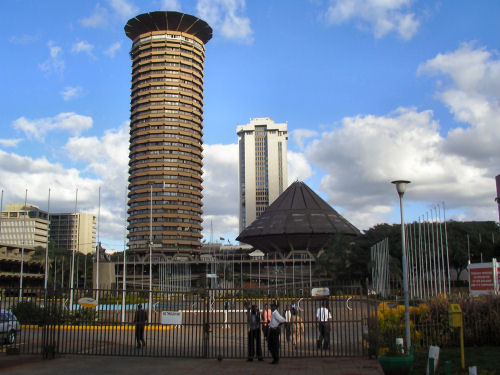 …since you were asking for it, hehe :-)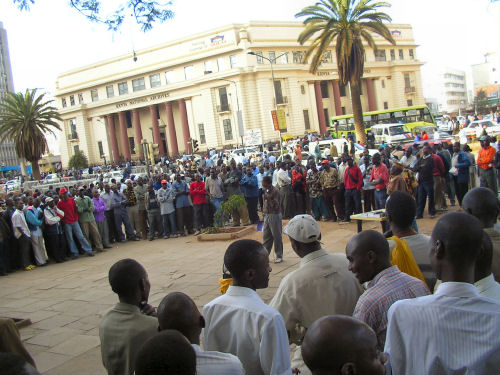 There was this guy on Moi Avenue who tried to address some political issues and the reason I took the pic is because there were NO women around, ONLY men.
Go figure…
The driving school story: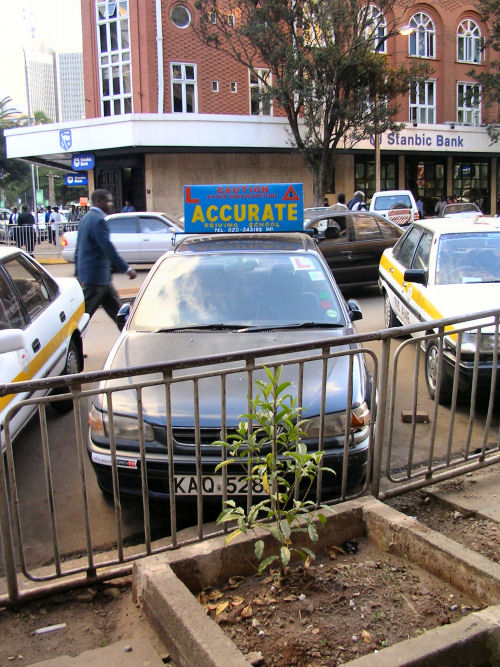 What a name for a driving school, ama? ROFL…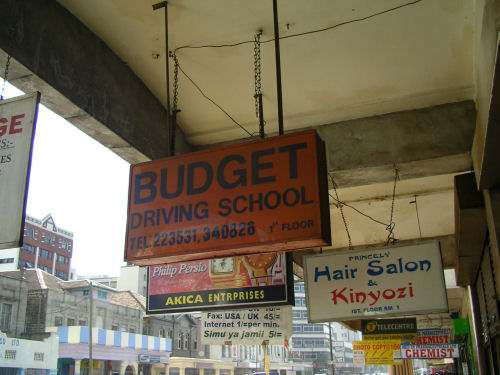 BUDGET driving school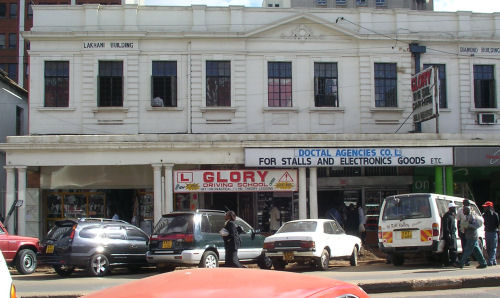 GLORY on Moi Avenue…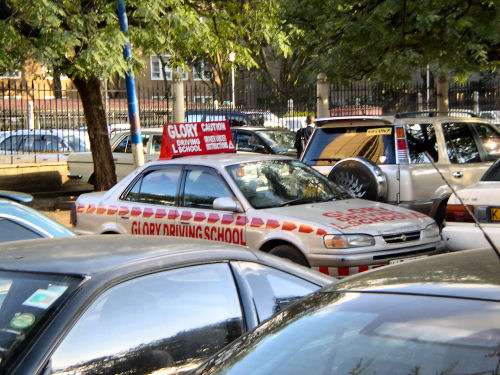 What's the rule of the road?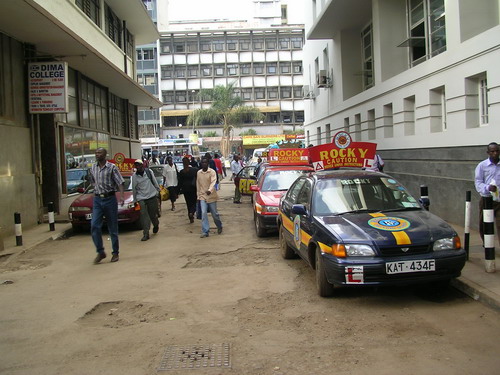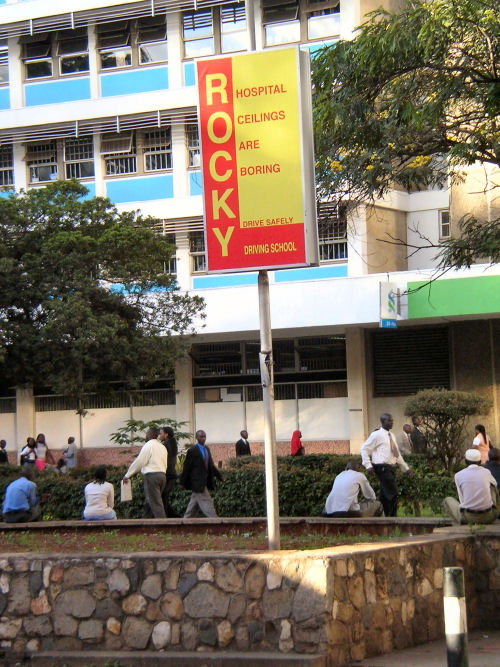 …ahh…well…yeah…maybe…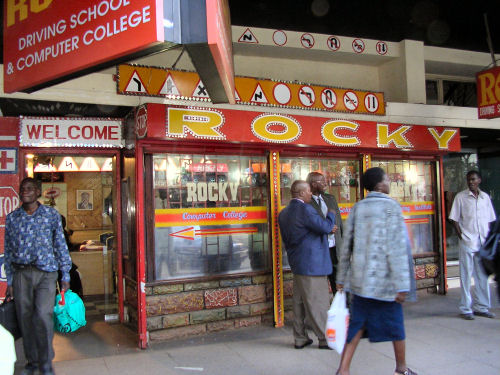 Didn't they have their office located somewhere else? Well, they shifted their business "round the corner" and I think this way it's more convenient and more attractive.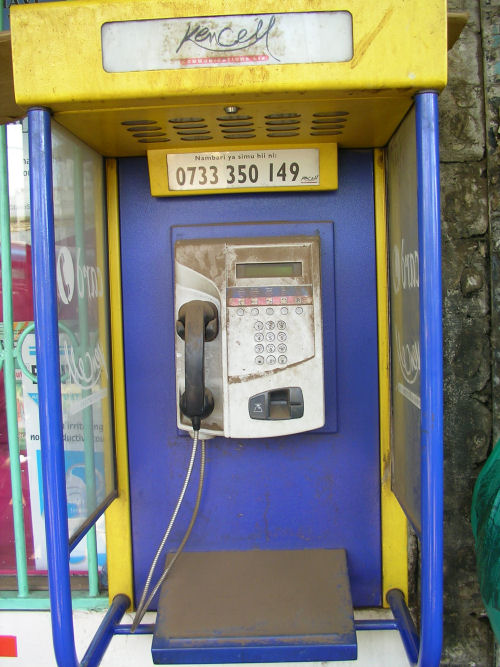 A dusty KenCell (CELTEL!) phone on Tom Mboya Street…

good & bad (advertisment) are always close…

…a staircase somewhere on Biashara Street….
==> I know it takes ages for some readers in Nairobi to load these images, but please, dear Kenyan bloggers in Nairobi – could you please take more pictures and post them on your blogs? Thank you!
What I love about places like Nairobi is that you don't have to be a good photographer but instead just need to have your camera ready as there are a lot of interesting sights & sounds to be captured in such a vivid city like Nairobi – especially River Road & Co where the action is…