On per­so­nal request, plea­se allow me to post the fol­lowing snapshots from Nai­ro­bi. Now, tha­t's for you, Ire­ne & Ste­ve. Enjoy! :-)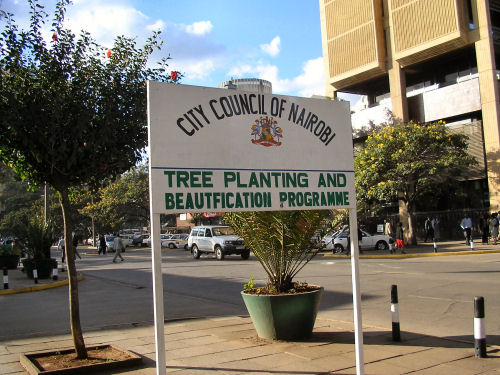 The­re is also this sign that reads "for the Bet­ter­ment of…"
Let's have chi­cken today!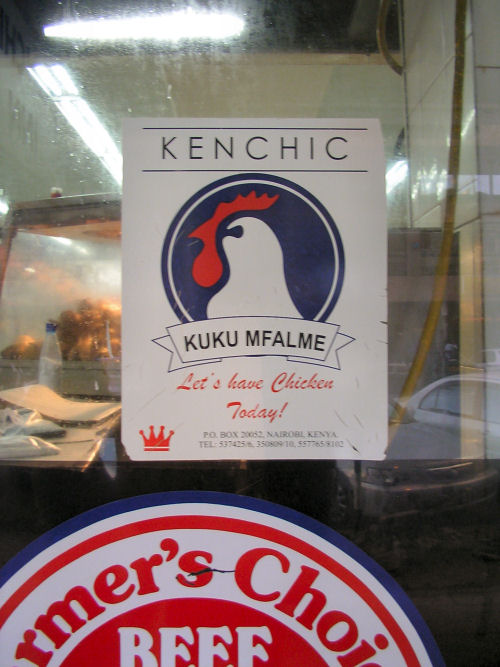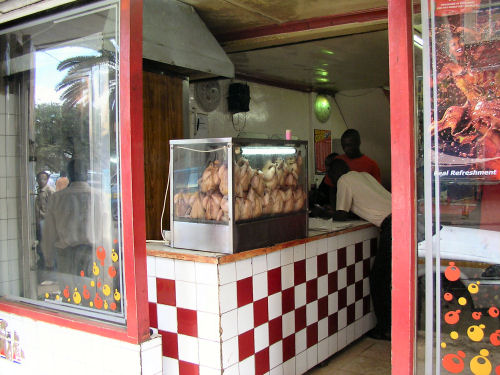 Anyo­ne for a cris­py chicken?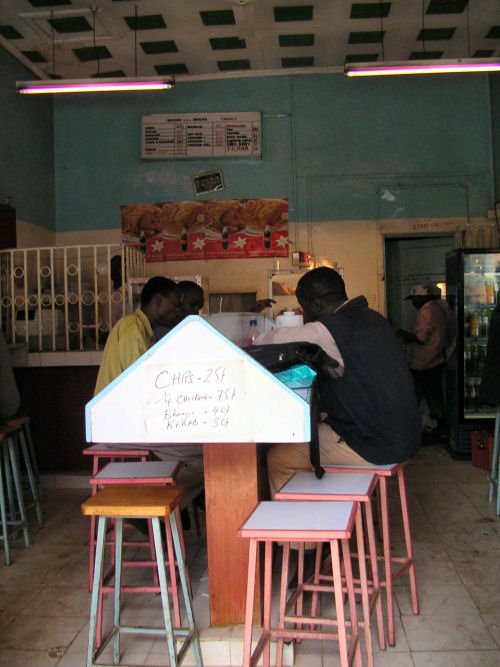 Hund­reds of com­pu­ters in town, prin­ting ser­vices avai­la­boooool right next door on Moi Avenue…and the­se guys just can't get their sign­boards writ­ten on a nor­mal pie­ce of paper in clear let­ters. But then — this also works.…

WIMPY!!!

WIMPY!!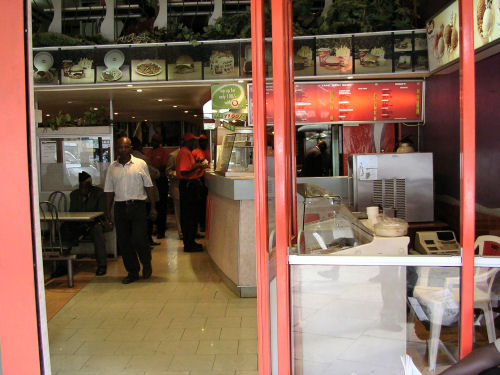 Buy Safa­ri­com Credit @Wimpy!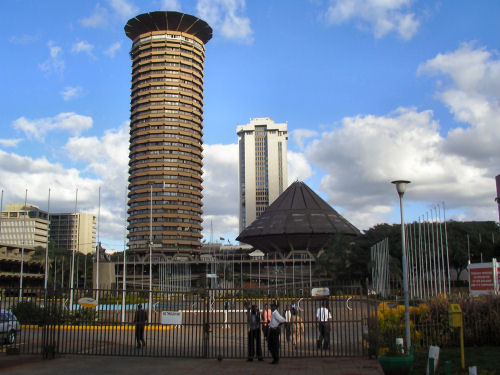 …sin­ce you were asking for it, hehe :-)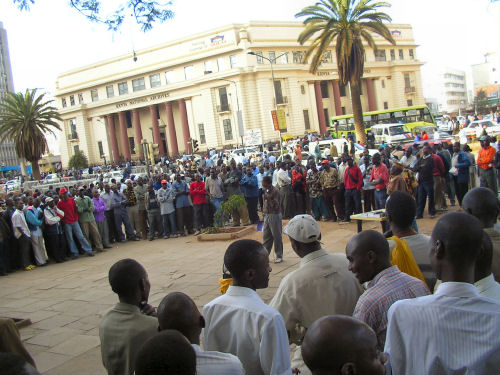 The­re was this guy on Moi Ave­nue who tried to address some poli­ti­cal issu­es and the rea­son I took the pic is becau­se the­re were NO women around, ONLY men.
Go figure…
The dri­ving school story: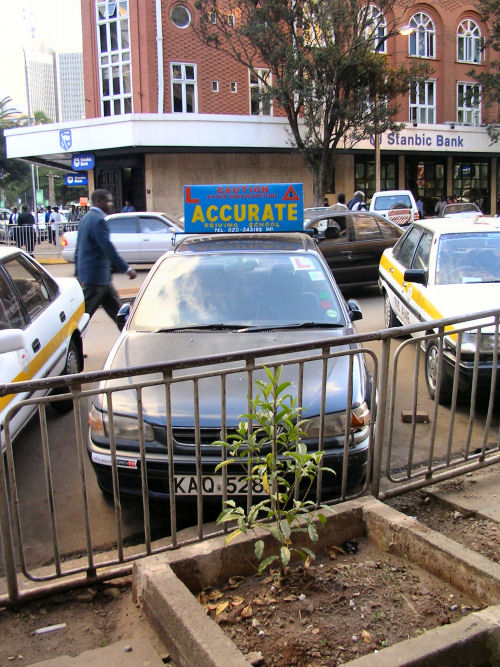 What a name for a dri­ving school, ama? ROFL…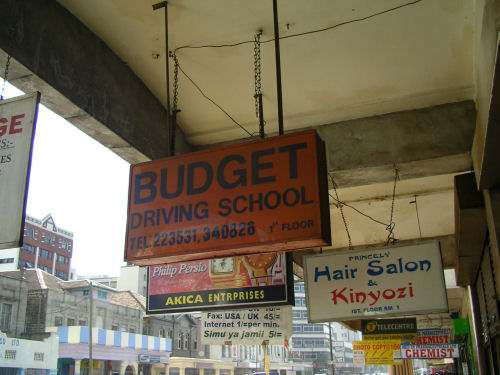 BUDGET dri­ving school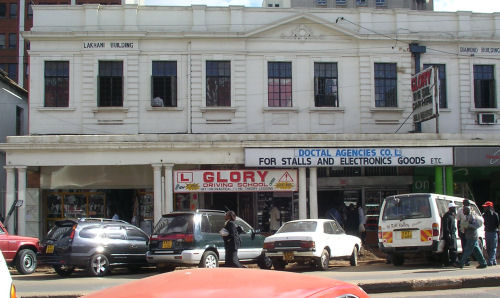 GLORY on Moi Avenue…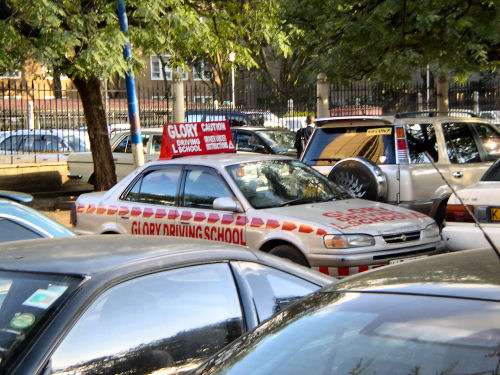 Wha­t's the rule of the road?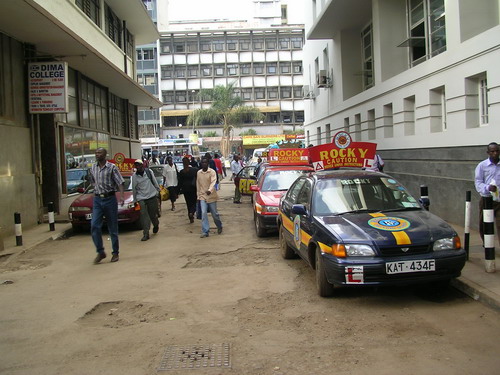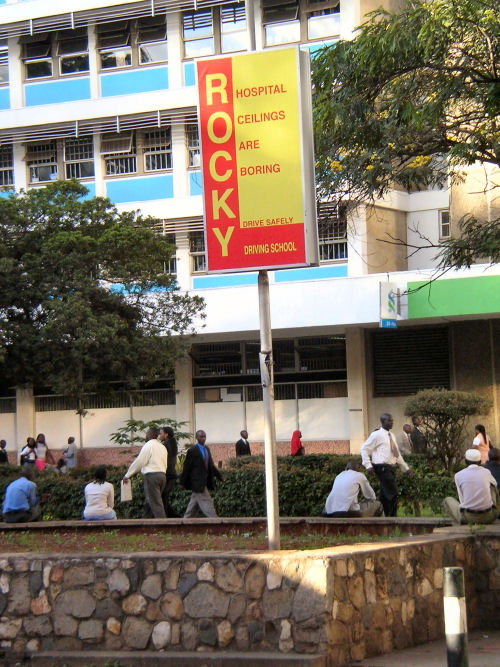 …ahh…well…yeah…maybe…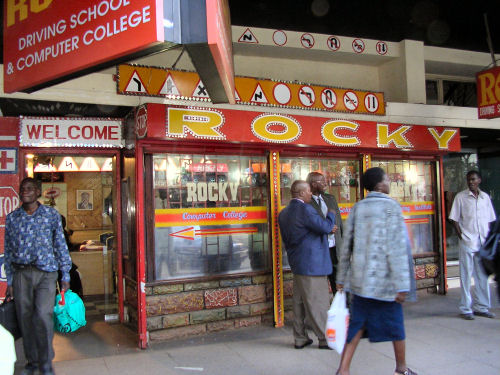 Did­n't they have their office loca­ted some­whe­re else? Well, they shifted their busi­ness "round the cor­ner" and I think this way it's more con­ve­ni­ent and more attractive.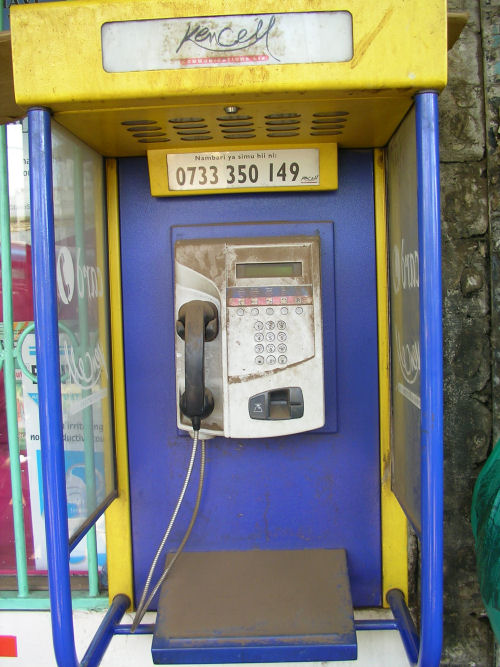 A dus­ty Ken­Cell (CELTEL!) pho­ne on Tom Mboya Street…

good & bad (adver­tis­ment) are always close…

…a stair­ca­se some­whe­re on Bia­s­ha­ra Street.…
==> I know it takes ages for some rea­ders in Nai­ro­bi to load the­se images, but plea­se, dear Ken­y­an blog­gers in Nai­ro­bi — could you plea­se take more pic­tures and post them on your blogs? Thank you!
What I love about pla­ces like Nai­ro­bi is that you don't have to be a good pho­to­gra­pher but ins­tead just need to have your came­ra rea­dy as the­re are a lot of inte­res­ting sights & sounds to be cap­tu­red in such a vivid city like Nai­ro­bi — espe­cial­ly River Road & Co whe­re the action is…