Spea­king of 1960s & Co, Mon­sieur Glück­auf! today indi­rect­ly poin­ted me to Jean-Marie Bour­si­co­t's Film Library [which] pro­vi­des a huge data­ba­se of more than 700 000 com­mer­cials. They also have this Gau­loi­ses com­mer­cial I've men­tio­ned the other day.
A country/continent search on "Afri­ca" reve­als the fol­lowing com­mer­cials among others: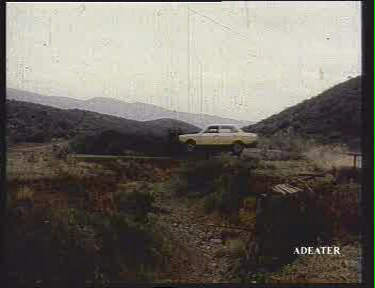 FIAT 13, une voitu­re pour hom­me, une voitu­re pour toi ! (1970)
(nb: a french com­mer­cial with a KENYAN num­baaa pla­te? :-)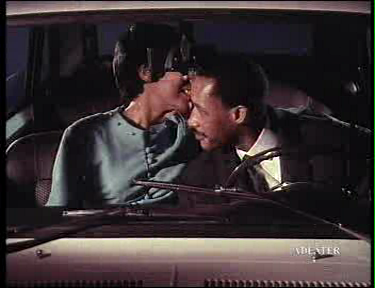 PLOUM PLOUM par­fum de Paris (1966)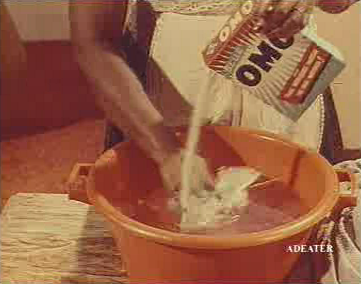 OMO was­hes brigh­test (1965)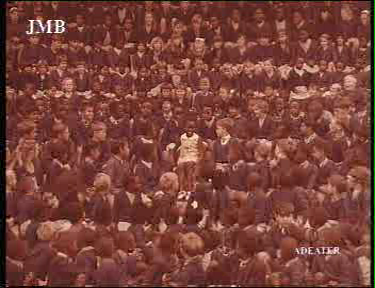 SOL, la pre­miè­re les­si­ve bleue (1976) (=OMO?)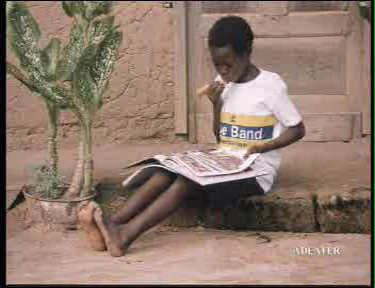 BLUE BAND, la mar­ga­ri­ne bon­ne mine (1985)


SIMBA, pour une cui­sine Zaï­roi­se plus raf­fi­née .(1993)


And a clas­sic 3:15min pie­ce from 1952 for ASPRO (Aspi­rin®):

(watch his clothing!)
and wit­hin ano­t­her ASPRO com­mer­cial from Algeria: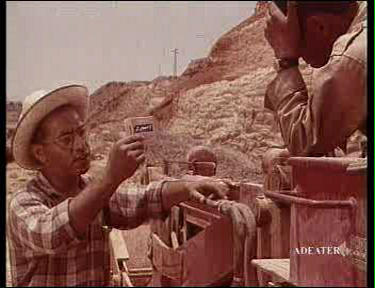 shu­ukran, Aspro…
Sor­ry, direct/hot lin­king of the­se mpeg files did­n't work — see it as an incen­ti­ve to take a stroll through this inte­res­ting his­to­ri­cal libra­ry of com­mer­cials and make your own pic­tu­re of how the world has chan­ged during the last 50 years. Well, has it real­ly changed?
The cri­ti­cism I have is that (I think) peop­le watch the­se pho­ney worlds on tv and try to adopt their life­style accord­ing to what they see. So what about tho­se that ori­en­ta­te them­sel­ves and their stan­dard of living on the­se com­mer­cials and yet don't have the resour­ces to actual­ly com­pa­re the­se tv worlds with rea­li­ty (in the West)?
Remem­ber tho­se Roy­co Mchu­zi Mix com­mer­cials from ear­ly 1990s Kenya whe­re all the kids of this posh mid-class fami­ly gather round the table, asking mum for ano­t­her round of spi­ced chi­cken ("more plea­se!")? How many fami­lies back in tho­se days were actual­ly living that way? And today? Today, it seems, even the haw­kers on the streets have a GSM mobi­le pho­ne. Yes — tha­t's our Afri­ca. Not (only!) this half-naked guy as seen in the Aspro com­mer­cial. Yani, is this still the afri­can Afri­ca or the wes­ter­ni­zed Afri­ca? Wrong question?
How did this world of Cus­sons Soap, Smirn­off Vod­ka, Blue­Band Mar­ga­ri­ne & Roy­co Mchu­zi Mix — as seen on tv — actual­ly affect the lifes of ordi­na­ry people?
In the same way (atten­ti­on, inte­rest, desi­re, action) it affects peop­le around the glo­be? May­be. Howe­ver, I am sure, recent adver­tis­ment cam­pai­gns like the fol­lowing pic­tu­re of a bill­board in Nai­ro­bi, Kenya con­tri­bu­te a lot to the eco­no­mi­c­al boom — espe­cial­ly in pla­ces whe­re peop­le desper­ate­ly try to impro­ve their living stan­dard and vir­tual­ly stick to anything exo­tic to empha­sise their pro­gress on this.