My room­ma­te and I took the­se inte­res­ting wea­ther con­di­ti­ons with their ‑11.4°C (+11.5°F) tem­pe­ra­tu­re & icy wind as a per­fect incen­ti­ve to even­tual­ly clean the uncon­spi­cuous cul­tu­ral heart of this shared flat:

Mr. Ref­ri­gera­tor a.k.a. kicha­ga bia
While out­sour­cing the con­tents of this beloved and very important beer con­tai­ner to the alrea­dy fro­zen bal­co­ny, the low tem­pe­ra­tu­re had its share on my beer and sto­le the bot­t­le with malt beer: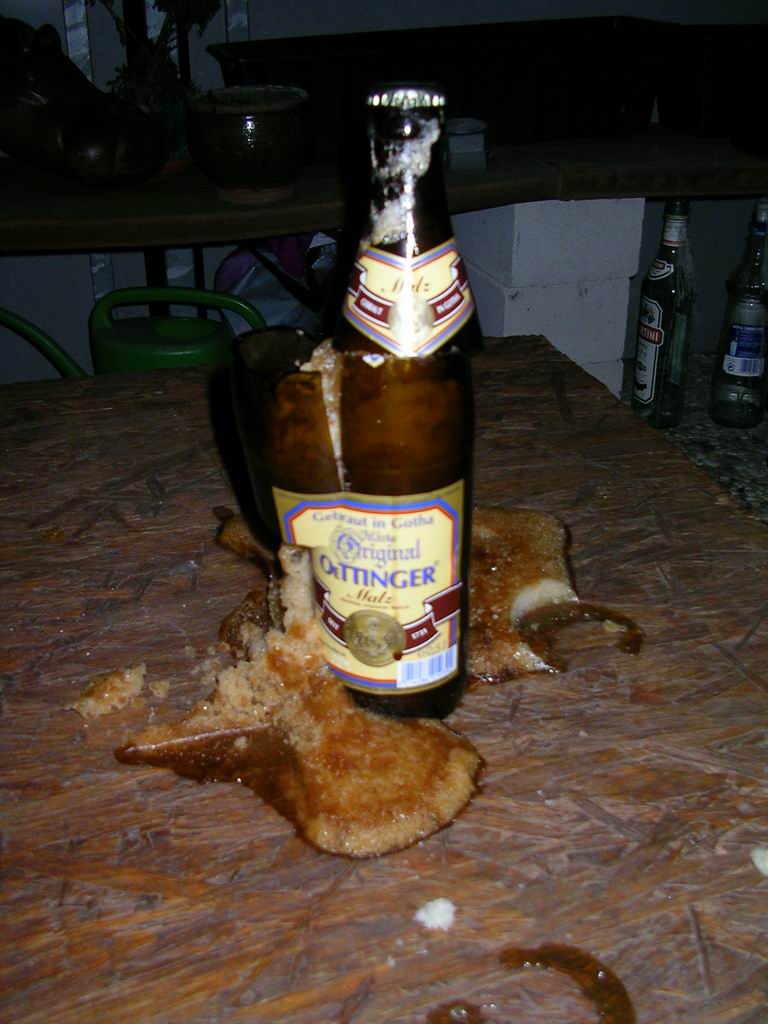 Oettin­ger Malz Bier — EUR 0.39 / 0.5l (tha­t's what I call cheap!)
And then, right after that abo­ve men­tio­ned box got its requi­red TLC and ever­ything else back in place, Bwa­na excee­din­gly smart JKE had this bril­li­ant idea of ope­ning up ano­t­her deep fro­zen bot­t­le of beer right in front of this computer.….with the con­se­quence that the who­le damn ******************!!!! con­tent liter­al­ly eja­cu­la­ted on my pc screen, the key­board, mou­se and the rest of the table.
Good smell, though.