My roommate and I took these interesting weather conditions with their -11.4°C (+11.5°F) temperature & icy wind as a perfect incentive to eventually clean the unconspicuous cultural heart of this shared flat:

Mr. Refrigerator a.k.a. kichaga bia
While outsourcing the contents of this beloved and very important beer container to the already frozen balcony, the low temperature had its share on my beer and stole the bottle with malt beer: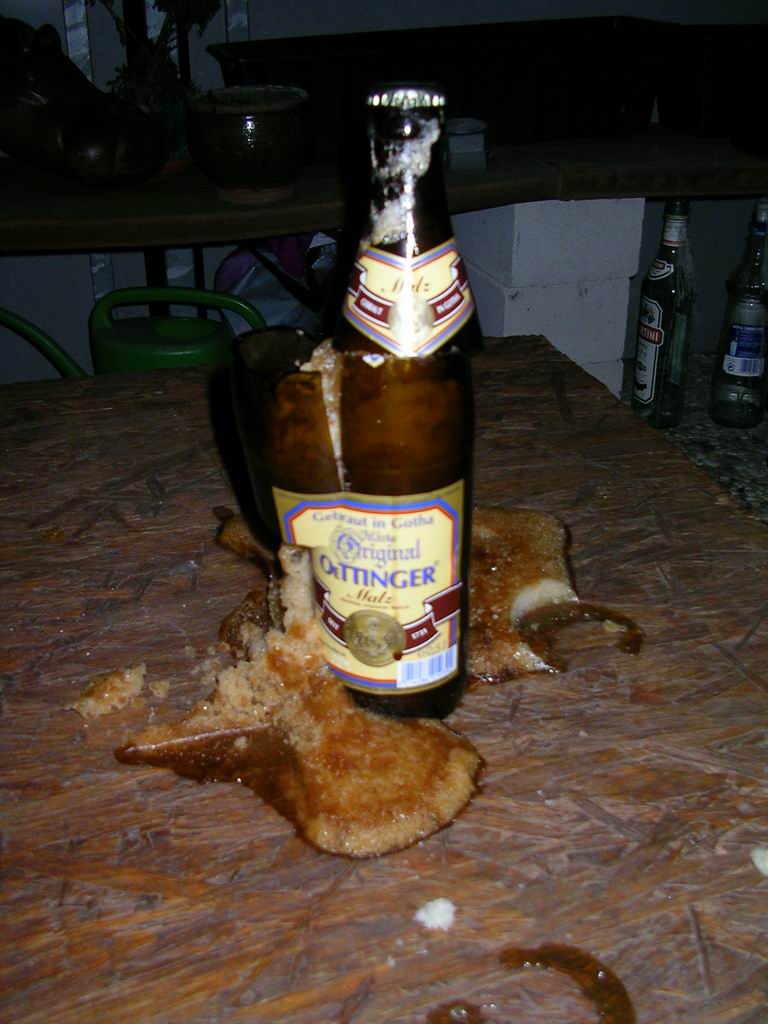 Oettinger Malz Bier – EUR 0.39 / 0.5l (that's what I call cheap!)
And then, right after that above mentioned box got its required TLC and everything else back in place, Bwana exceedingly smart JKE had this brilliant idea of opening up another deep frozen bottle of beer right in front of this computer…..with the consequence that the whole damn ******************!!!! content literally ejaculated on my pc screen, the keyboard, mouse and the rest of the table.
Good smell, though.