Just as minis­ters in governments ine­vi­ta­b­ly think of a self-ser­vice store once they are in power, the fol­lowing pic­tu­re — aptly named "mbu­zi twins" — might cau­se my ken­y­an rea­ders to think of nya­ma and nya­ma mto­to.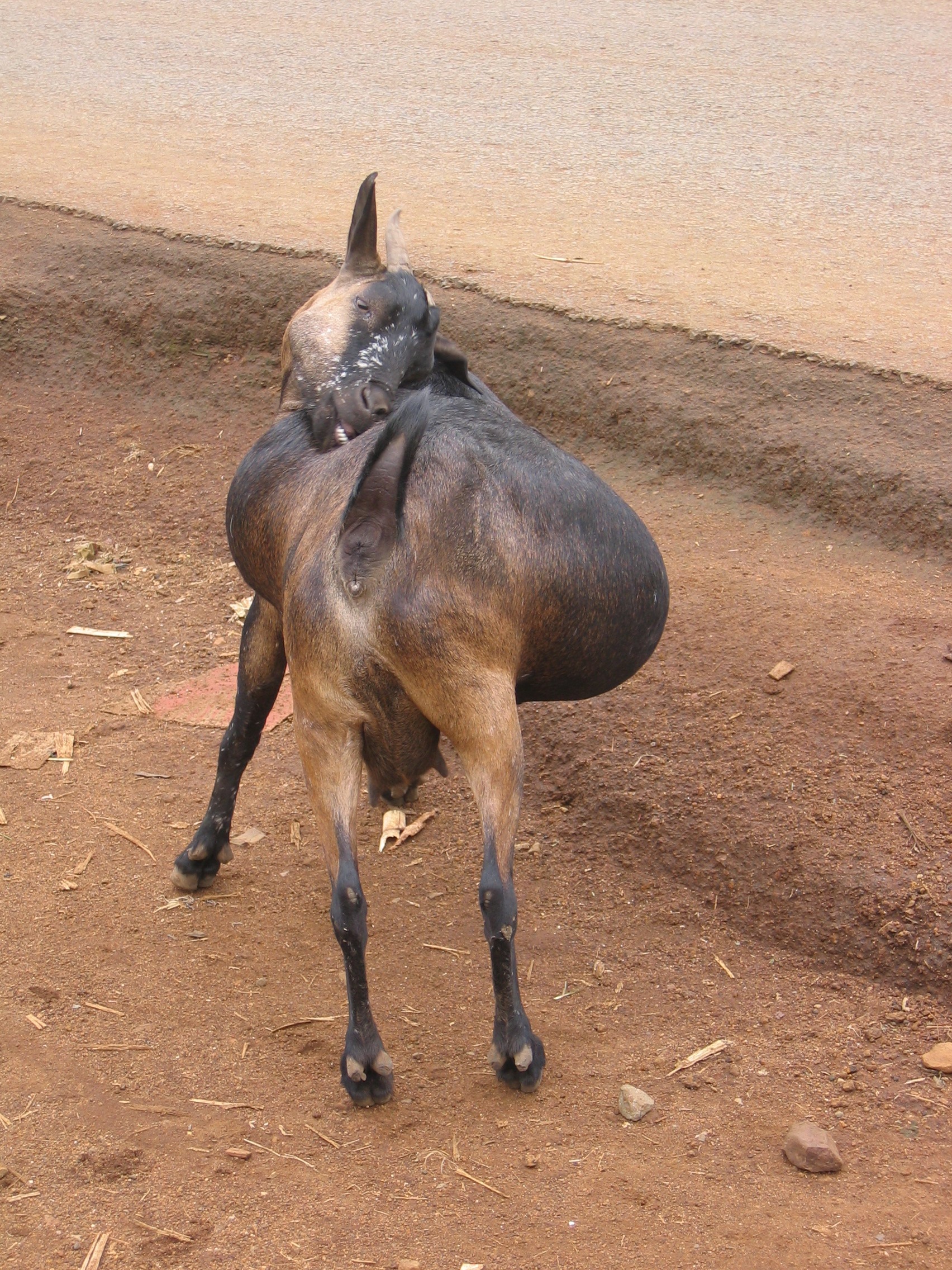 …whe­re­as my ger­man rea­ders will think some­thing like: "oh, look, a sheep goat. Huu…oh, is she pregnant or something?"
The con­for­mi­ty bet­ween both cul­tures, and hence the point whe­re the sto­ry beco­mes inte­res­ting, is that peop­le are eating meat in both coun­tries and having their share of cor­rupt poli­ti­ci­ans while in the end of the day, not­hing real­ly chan­ges (1, 2) (to the better).
Angî­mî­tuî­ria na ûmîrî­te ndan­gî­mîo­na rikiî.