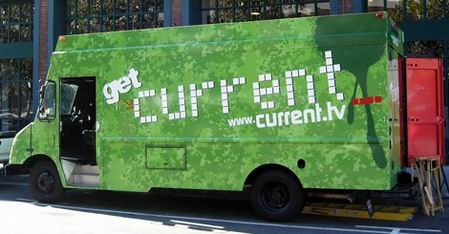 …you are a video. You are a video tit­led "The Batt­le For Ame­ri­ca". You are the hig­hest rated video on an inter­net tv sta­ti­on cal­led current.tv. You are a fan­tastic video crea­ted by Alrick A. Brown.
Alas, you also seem to have inspi­red some uncrea­ti­ve adver­ti­sing weir­dos over at JvM or KT here in Ger­ma­ny to come up with such a stu­pid cam­pai­gn that goes by the infa­mous head­line Du bist Deutsch­land (=you are Ger­ma­ny). And the batt­le has just begun…
P.S.: If you have a broad­band inet con­nec­tion and some time to spend, plea­se make sure to check out this awe­so­me "Joe gets.." seri­es by Joe & Hassan ("We had initi­al­ly plan­ned for a porn site, but in the end, sett­led for this") on current.tv. ROFL ++++
P.P.S.: Current.tv isn't just about fun­s­tuff — it's about rea­li­ty. That sort of rea­li­ty we don't get to see on tv.
P.P.P.S.: Bei­trag Nr.6 :-)