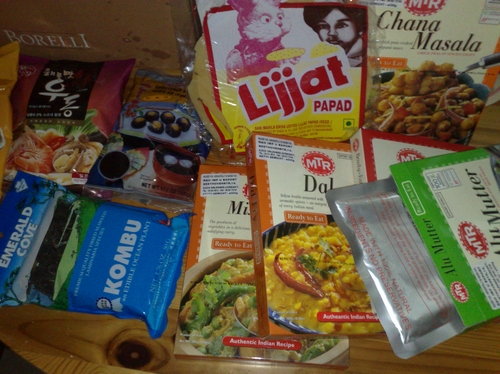 Buying ready-made food is a bit strange to me, especially as it comes packed within multiple layers of paper, plastic and aluminum foil, but….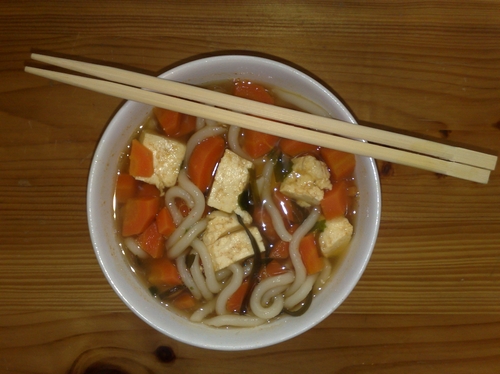 UDON nudoools actually look like tapeworms..
…being able to create a tasty UDON soup, enriched with fresh carrots, seaweed and tofu, in just 10 minutes is unbeataboool!
I really dig these Indian ready-2-eat food packages. They are nice for those moments when you don't want to cook for one person (+ I can't cook stuff in small portions, so when I prepare aloo mutter or chana masala it will always last for at least two hungry eaters). One of these MTR package costs EUR 1,80 – which of course is somewhere in between of what you pay for the same dish in India and in an Indian restaurant abroad.
@Kang-Ping: can you see that bag of red bean paste? Sweet & lovely!
This was supposed to be my first post from Kubuntu 7.10 + Konqueror and later on Firefox browser, but something went wrong + my WordPress 2.5 installation has tendencies of behaving like Rucy Kibaki, especially the media upload script will prolly need a user rights correction (i guess – or is there a bug?).
The best way to ruin your sato afternoon is by installing Kubuntu 7.10 and figuring out why the packet manager is behaving like Jeff Koinange after being asked the meaning of Perestroika on Omo-Pick-A-Box.
Well, that's what weekends are made for, right?