When people around the world think of Germany, images of the currently ongoing Oktoberfest or of a beer drinking nation in traditional Lederhosn' (leather trousers) come to life.

inside a Festzelt @ Oktoberfest, image (c) by MB
What people often don't know is that these impressions come from the free state of Bavaria in the South of the Federal Republic of Germany. And since Germany is a country & parliamentary federal republic consisting of 16 different states, Bavaria is just one – but obviously the most dominant – impression of Germany to the outside world.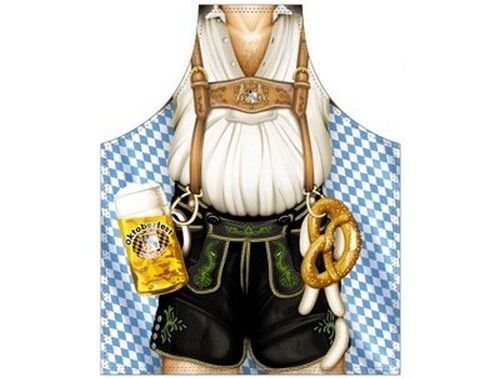 i urgently need this sexy apron!
Now, Bavaria is a state that has its good and bad sides, but most importantly is has a relatively homogenous political structure.
The conservative Christliche-Soziale Union (CSU) in Bayern (Christian Social Union of Bavaria) is a Christian democratic political party in Bavaria and has a very strong support in rural parts of Bavaria.
The CSU once had a very strong leader by the name of Franz Josef Strauss (FSJ….no, not that! FSJ) who ruled the party and everything around it for more than 25 years! Since this man was a visionary and had an opinion on almost everything, he authored a book called "The Grand Design" where he also highlighted who should be regarded as his successors (Germany's form of "Nyayo").
As a result of that, the Bavarians the members of the CSU party elected Edmund Stoiber in 1999 to become the minister-president of the state of Bavaria and chairman of their party. Edmund, or Eddy as he is often referred to, is a funny guy. Many Germans will never forget his infamous transrapid speech where he tried to explain something no one really understood.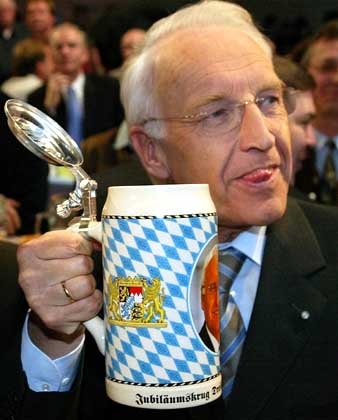 Eddy was actually invited by Angela Merkel, Germany's chancelorette, to come to Berlin and become a minister in her cabinet.
"Dooooh", he argued, "lemme stay here in Bavaria where I am a King". And so he stayed in good old Bavaria, maintaining his position as party leader and minister-president. After all, all those years as an obedient servant dilligent suitcase carrier to FSJ would pay off!
If you're in Bavaria, just act conservative and be loyal. This way you'll get anywhere you want! Never doubt your leaders and you'll be promoted to higher positions!
And then came this lady who kicked him from the throne: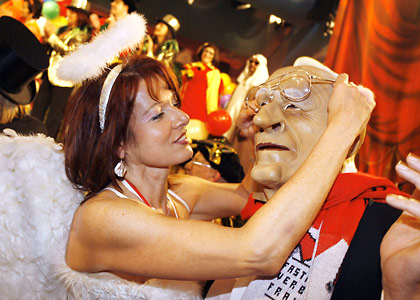 This lady, who works as a district administrator in Bavaria and knows the party inside-out, said that he shouldn't be re-elected and that it was time for a change.
A woman! Opposition within the same party! Youth! Baaaaad idea…
Well well well, Eddy – never underestimate women power! She eventually forced him to resign, and the CSU elected their next prime-minister and party chairman.
And although she was one of the few candidates for the position of party chairman and even delivered a powerful speech today, someone else got the job who did the same for Eddy what the latter had done for Franz Josef Strauss: maintaining a low profile in the second row until you're called for higher positions. Besides, his name was on FSJ' list – and not hers.
And that's democrazy in Bavaria. Prost!
—————-
short summary for Mzeecedric:
1. Germany = 16 states, of which one is Bavaria
2. Bavaria is ruled by the CSU party.
3. Bavarians like beer and Oktoberfest.
4. Bavarians like strong leaders.
5. Bavarians like woman. But only those who shut up.
6. Some things never change.
AOB: A Nation obsessed with mmporritics! Lovely.