Everyone, THX for the comments! Just accessed my mails via Celtel & Safaricom dial-up. In fact, I bought a Celtel SIM card today to check out their GPRS for prepaid customers (first card I had bought was expired so I had to return it – imagine that!) but whatever I try – it just doesn't work. Will I have to wait until I am back in Nai @ SaritCentre to eventually understand the settings needed for GPRS + my computer? Or…Mental, saidia mimi tafadhali: how did you set it up on your 6230(i)? I understand that GPRS is much better. I do have a notebook + bluetooth connection + Nokia 6230i + Nokia PC Suite 6.81. (rel 13) but just can't get it going with GPRS. Dial-up works fine though, although @ 9.600…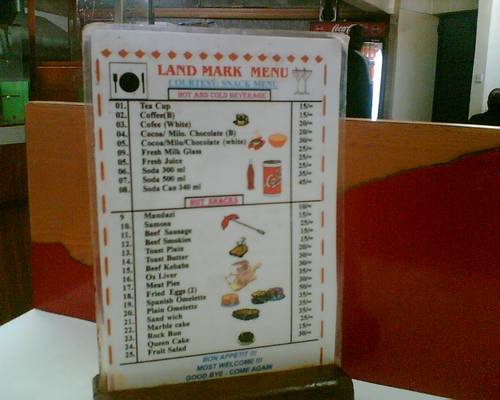 So I tried this "Ndugekire maguta mengi irio-ri" thing on the mpichi that cooks @ the snack bar downstairs – I wrote it down so that he would understand it. As a result of that, the whole kitchen staff explained to me the difference between "beef smokies" and "beef sausages" (they still look the same to me, but so what) and I ended up being served with something called "Beef kebap" for 30 /=.
Delicious!
The knife is "Made in Germany" – and while pointing this out to one of the waiters ("Hey, the knife is from my country.." ), he imediately named almost all players and trainers of the German National (soccer) team. Now THAT's Kenya :-)
On my way to work, I came across these dead Land Rovers that had been parked on a government plot.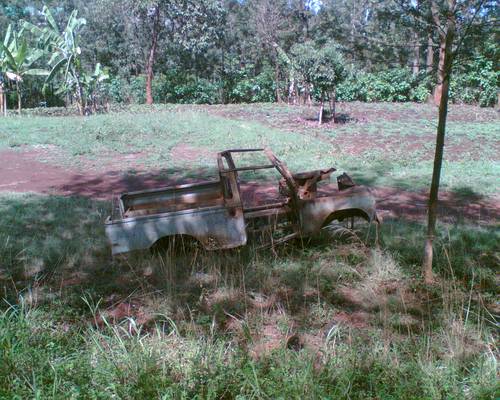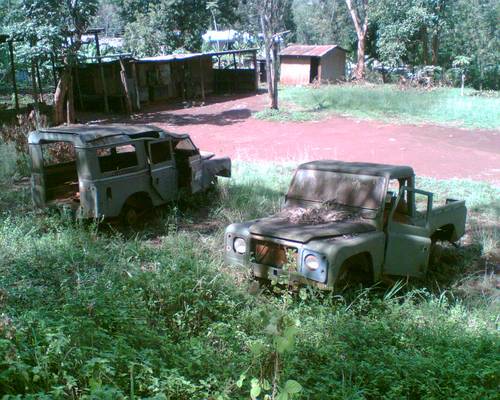 ……………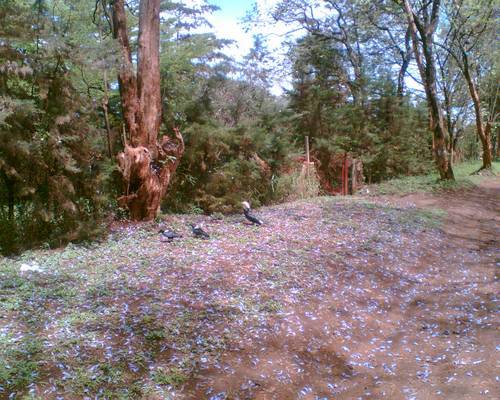 Embu doesn't seem to be too hectic. These birds (in the middle of the picture) awaited the first flying ants that came out of a hole in the ground and caught them "in action". It really rained buckets last night, but just about lunch time, Embu again looked like a dry city in the sun…I guess it's the light and the Jacaranda trees that make this town so charming.