Ever­yo­ne, THX for the comments! Just acces­sed my mails via Cel­tel & Safa­ri­com dial-up. In fact, I bought a Cel­tel SIM card today to check out their GPRS for pre­paid cus­to­mers (first card I had bought was expi­red so I had to return it — ima­gi­ne that!) but wha­te­ver I try — it just does­n't work. Will I have to wait until I am back in Nai @ Sarit­Cent­re to even­tual­ly under­stand the set­tings nee­ded for GPRS + my com­pu­ter? Or…Mental, sai­dia mimi tafad­ha­li: how did you set it up on your 6230(i)? I under­stand that GPRS is much bet­ter. I do have a note­book + blue­tooth con­nec­tion + Nokia 6230i + Nokia PC Suite 6.81. (rel 13) but just can't get it going with GPRS. Dial-up works fine though, alt­hough @ 9.600…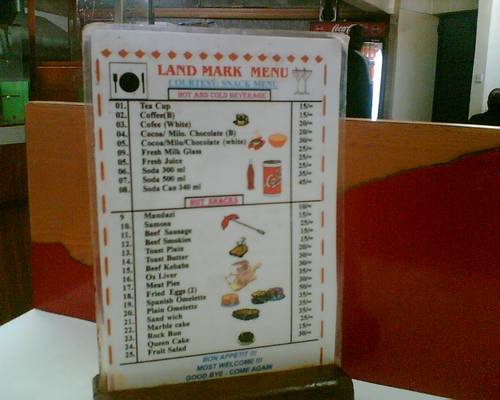 So I tried this "Nduge­ki­re magu­ta men­gi irio-ri" thing on the mpi­chi that cooks @ the snack bar down­s­tairs — I wro­te it down so that he would under­stand it. As a result of that, the who­le kit­chen staff exp­lai­ned to me the dif­fe­rence bet­ween "beef smo­kies" and "beef sau­sa­ges" (they still look the same to me, but so what) and I ended up being ser­ved with some­thing cal­led "Beef kebap" for 30 /=.
Deli­cious!
The kni­fe is "Made in Ger­ma­ny" — and while poin­ting this out to one of the wai­ters ("Hey, the kni­fe is from my coun­try.." ), he ime­dia­te­ly named almost all play­ers and trai­ners of the Ger­man Natio­nal (soc­cer) team. Now THA­T's Kenya :-)
On my way to work, I came across the­se dead Land Rovers that had been par­ked on a government plot.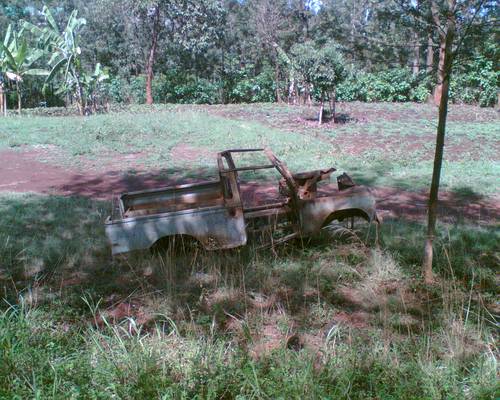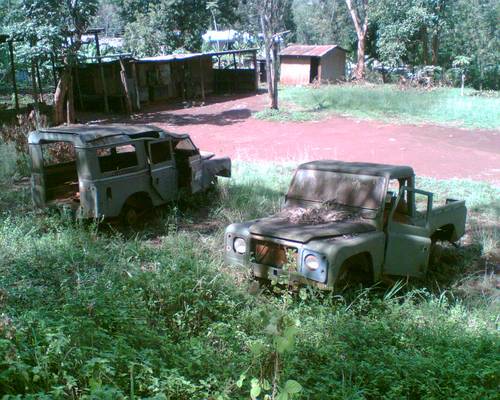 .….….……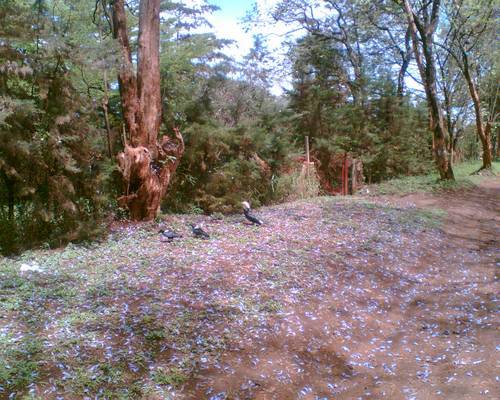 Embu does­n't seem to be too hec­tic. The­se birds (in the midd­le of the pic­tu­re) awai­ted the first fly­ing ants that came out of a hole in the ground and caught them "in action". It real­ly rai­ned buckets last night, but just about lunch time, Embu again loo­ked like a dry city in the sun…I guess it's the light and the Jaca­ran­da trees that make this town so charming.