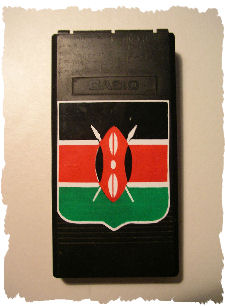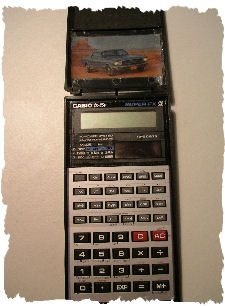 my old CASIO fx-85v calculator
Isn't it ironic?
Just when my studies are coming to an end and most arithmetic exams already written, I eventually realized today that I could actually go and substitute my beloved and almost rotten CASIO fx-85v calculator with a new one. Mind you – I've already reserved a few stickers for the cover of any new calculator – so this flag & car stuff will remain (Kiku's style :-).
I think I got this one in 1992, and according to what other people use, this machinimoja here is old kabisa. SO OLD! The keys have a very soft, almost spongy pressure point, there's no 2nd DOT display to double-check the last entry and some functions are missing.
Being a bit perfectionist on all buy-technology-matters, there's this gap between the decision to buy a new calculator and the actual decision on which model it should be. I think I will go for this CASIO FX991MS CASIO FX-991ES scientific calculator, however, I just can't decide…
Any recommendations? Thx!
Update:

my new CASIO fx-991ES calculator
The difference between Mama fx-85v and Kijana fx-991ES is like driving my old Tembomoja compared to a 2006 Lexus GS. Both will get you from A to B, but using the new one is just much more convenient.