A comment on CJs latest review of the Nokia E72 reminded me of something I had also observed on my phone: "a tiny creak in the lower bar below the spacebar". A noise that irritates the user and shouldn't be on a brand new phone.
Since I had already opened it up the other day, I knew where the noise came from and consequently fixed it by adding a piece cut from double-sided adhesive pads as seen in the following pictures.

(behind the keypad – too much play even though there's a silicone gasket already in place…)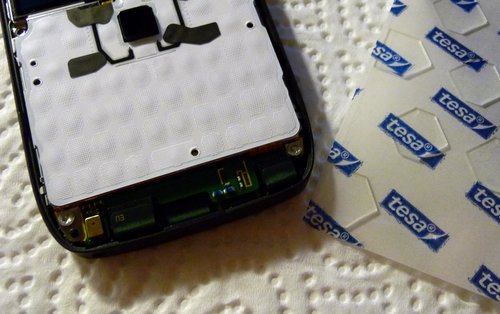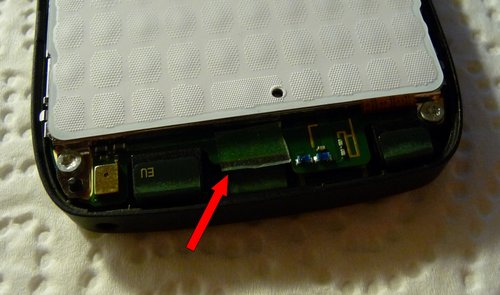 It's simple, it's cheap, it wins!